We've arrived at the end of my trip. The last walk.
The way I remember it, the wind was blowing like mad. I have no idea how these pictures came out looking so peaceful.
Christophe and Gemma led the way through Holyrood Park, along the skirt of Arthur's Seat.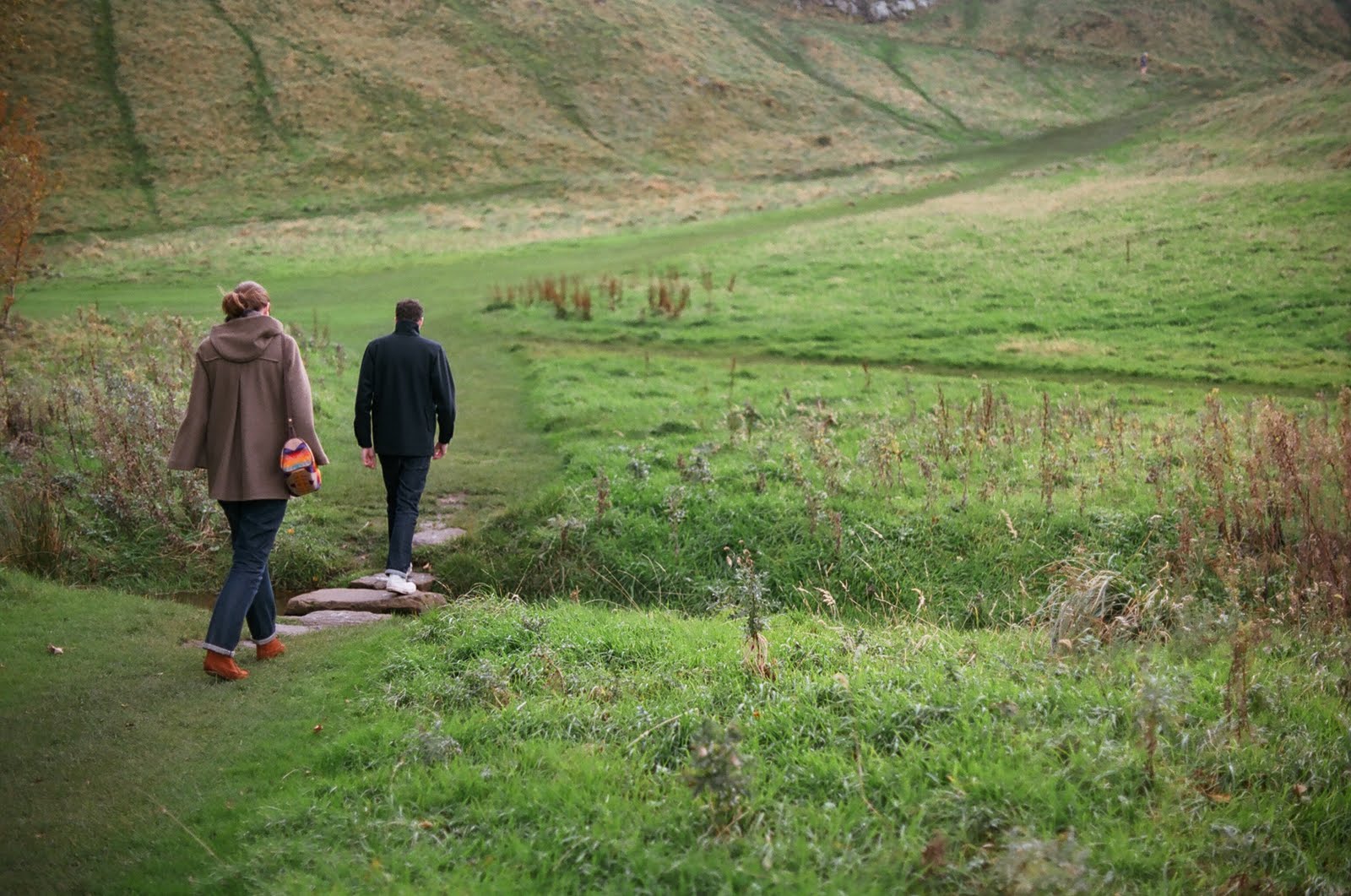 Another time, I want to climb to the top. I'll have to go back.
I think I could live in Edinburgh. Next lifetime, maybe.
Hope your week is off to a good start.