Wow. I'm not sure what to say today. I sent off my revised manuscript at 9:30 this morning, and judging by the mess around our apartment, my entire brain went with it. Just now, I retrieved the mail from its slot by the front door and discovered that, apparently, when I paid the bills last week, I didn't put stamps on any of the envelopes. Consequently, they all came back today, like a small flock of homing pigeons, only flatter. Let's hope that my brain does the same. Soon.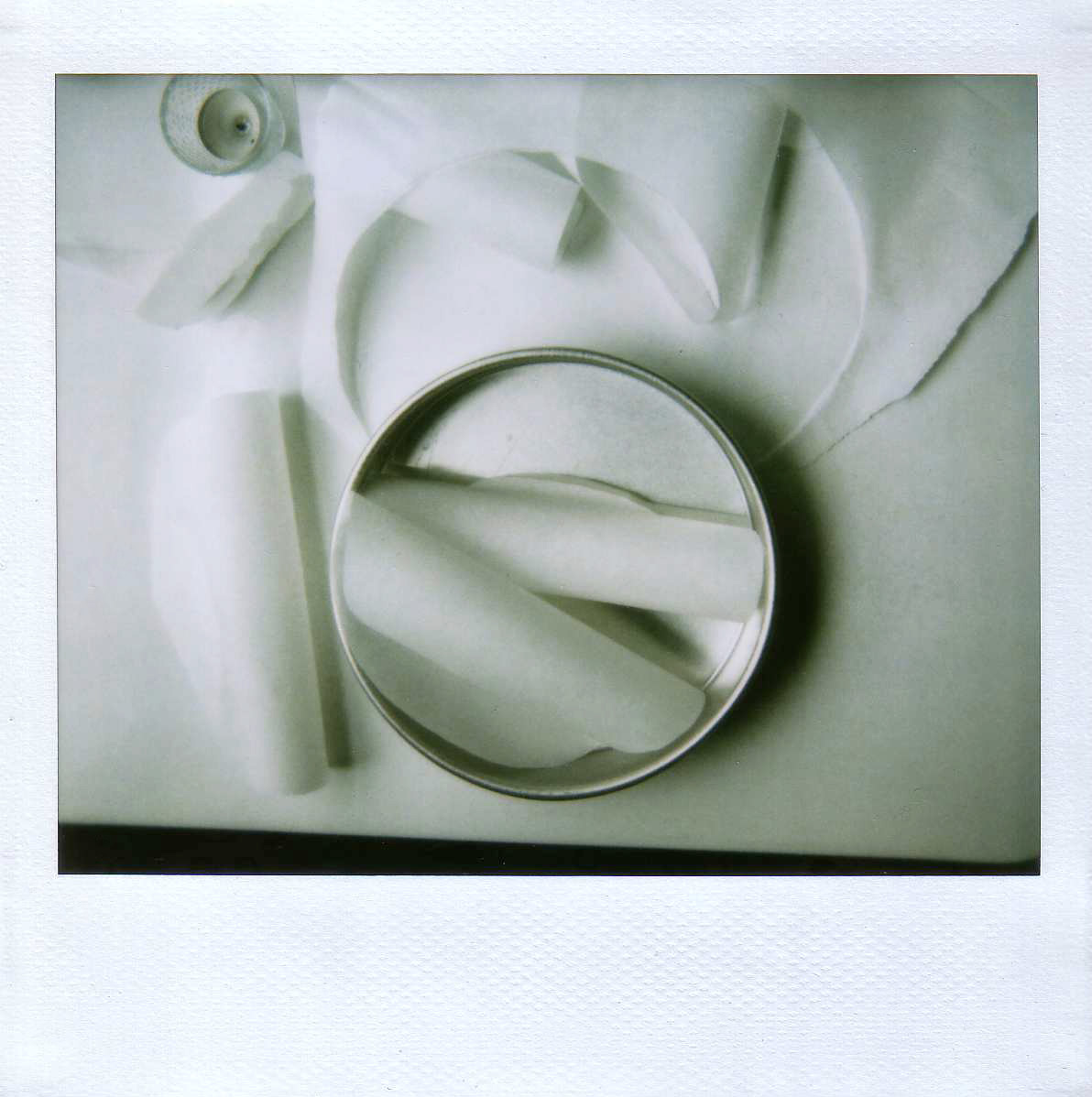 I'm not going to type for long today, because I feel a nap coming on. But I wanted to celebrate this little victory with you, because you've been very patient with me lately, and with my brain. I want to thank you for that. So I baked you a cake.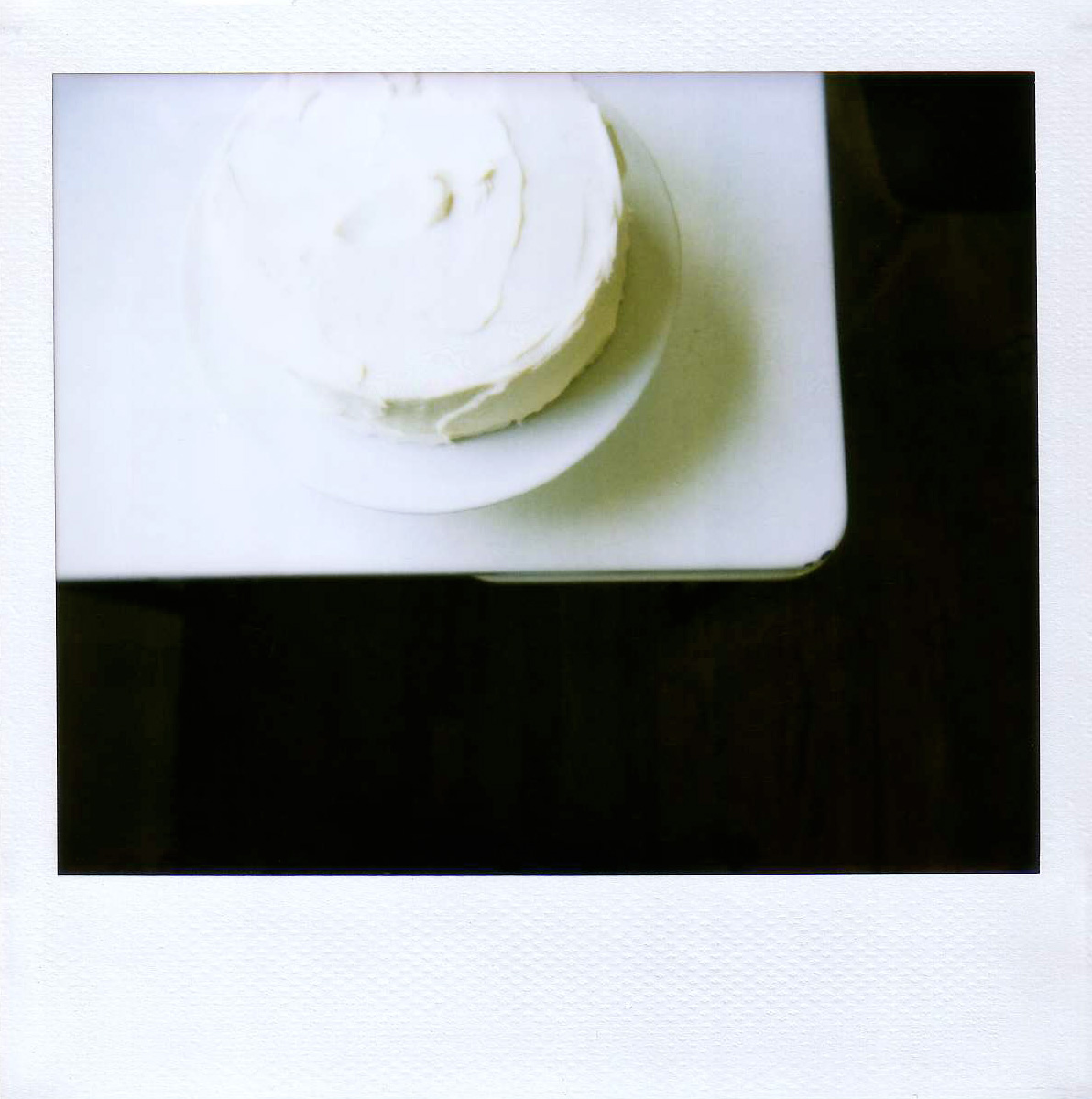 Well, actually, I baked it for a friend's party, and it's all gone now, but I saved the photographs for you. And the recipe. Does that count? I hope so.
I also hope you like carrot cake with cream cheese frosting. I know I do. To me, carrot cakes taste like picnics on red checked blankets and parties by the pool, and because I can't give you a picnic or a party, I thought this was a good alternative. There are pecans in the cake part, and it was supposed to have raisins too, but I left them out, because I worried that you wouldn't like them. It's moist and lightly spiced, and the frosting is not too sweet, and it's three layers tall, which means that there's plenty for everyone. Brandon shaved a taste from of one of the layers before I frosted it, and he made all sorts of moaning noises and declared it the best carrot cake ever, and I don't think he said that just to make me feel better about the loss of my brain. (Although maybe just a little.)
So dig in! And don't worry about saving any for me. All I need is that nap.
Classic Carrot Cake with Cream Cheese Frosting
Adapted from Bon Appétit
I know there are lots of carrot cake recipes out there, and with all sorts of embellishments, but it's important to have a classic one in your repertoire, and I think this one will be mine. It's simple and miraculously moist, and the flavors are spot-on.
Oh, and if you like raisins in your carrot cake, add ½ cup with the carrots and the pecans.
For the cake:
2 cups unbleached all-purpose flour
2 (slightly heaping) tsp. baking powder
2 (slightly heaping) tsp. baking soda
1 tsp. salt
1 tsp. ground cinnamon
½ tsp. freshly grated nutmeg
¾ tsp. ground ginger
1 ½ cups sugar
1 cup vegetable oil
4 large eggs
½ cup unsweetened applesauce
3 cups finely grated peeled carrots
1 cup pecans, chopped
For the frosting:
2 (8-oz.) packages cream cheese, at room temperature
½ cup (4 oz. / 1 stick) unsalted butter, at room temperature
2 ¼ cups powdered sugar, or to taste
3 tsp. vanilla extract
1 tsp. lemon juice
Position racks in the top and bottom third of the oven, and preheat to 325°F. Lightly grease 3 (9-inch) round pans with butter or cooking spray. Line the bottom of the pans with parchment paper, and then grease the paper too.
In a medium bowl, combine the flour, baking powder, baking soda, salt, cinnamon, nutmeg, and ginger. Whisk well to blend.
In the bowl of a stand mixer, beat the sugar and oil until combined. Add the eggs one at a time, beating well to incorporate after each addition. Add the applesauce, beating to mix. Add the flour mixture, and beat to incorporate, scraping down the sides of the bowl with a rubber spatula if needed. Add the carrots and the pecans, and beat briefly.
Divide the batter evenly between the prepared pans. (It will look pretty skimpy, but don't worry; the cakes will rise nicely in the oven.) Slide the pans into the oven – I put one on the top rack and two on the bottom and rotated them once or twice during baking – and bake until the cakes begin to pull away from the sides of the pan and a toothpick inserted into the center comes out clean. The original recipe says that this should take about 45 minutes, but in my oven, it only took 30 minutes. Cool the cakes in their pans on a wire rack for 15 minutes; then turn them out onto the rack to cool completely.
When the cakes are cool, make the frosting. In the bowl of a stand mixer, beat the butter and the cream cheese on medium speed until smooth. Sift in the powdered sugar, and beat on low speed until incorporated. Add the vanilla and the lemon juice, and beat well to incorporate. If the frosting is lumpy from the sugar, bump the speed up to medium-high and beat the crap out of it. That usually does the trick.
To assemble the cake, place one layer on a platter or cake stand. Spread it with ¾ cup frosting. Carefully place another layer atop it. Spread with ¾ cup frosting. Top with the third cake layer, and then spread the remaining frosting over the top and down the sides. Serve at room temperature.
Note: You can make the cake layers one day before assembling the whole cake. Wrap them tightly in plastic wrap, and store them at room temperature. The assembled cake can be prepared up to 2 days before serving. Store it in the fridge, covered with a cake dome, and allow it to come to room temperature before serving.
Yield: 10-12 servings