Hi, everybody.
A few of you asked, in the comments last week, if I might tell you a little more about my book, the project that's been eating up a large portion – wait, did I say large? I meant all, or darn near all – of my thoughts for the past several months. I really haven't told you much about it, have I? I guess I didn't really think to until now. I'm so glad you gave me a nudge. I just got swept up in the wedding for a while there, and then, when it was over, I dove so deep into writing that it never really occurred to me to climb out, grab a dry towel, and tell you what I saw down there.
To tell you the truth, it's pretty murky sometimes. It's kind of hard to see where I'm going. It reminds me of a quote I read a while ago, an E.L. Doctorow line that goes something like this: "Writing a novel is like driving a car at night. You can see only as far as your headlights, but you can make the whole trip that way." I'm not writing a novel, mind you, but I know what he means. Most of the time, I just try to write, to follow the headlights, to not think too hard. That's all I can do, anyway, and it's hard enough, just that. When things are going well, I feel like a million bucks, like I just discovered a new planet, or the cure for AIDS, or a lifetime supply of chocolate hidden under the bed. Then again, sometimes – like, oh, yesterday – I cry a lot, over things like French toast.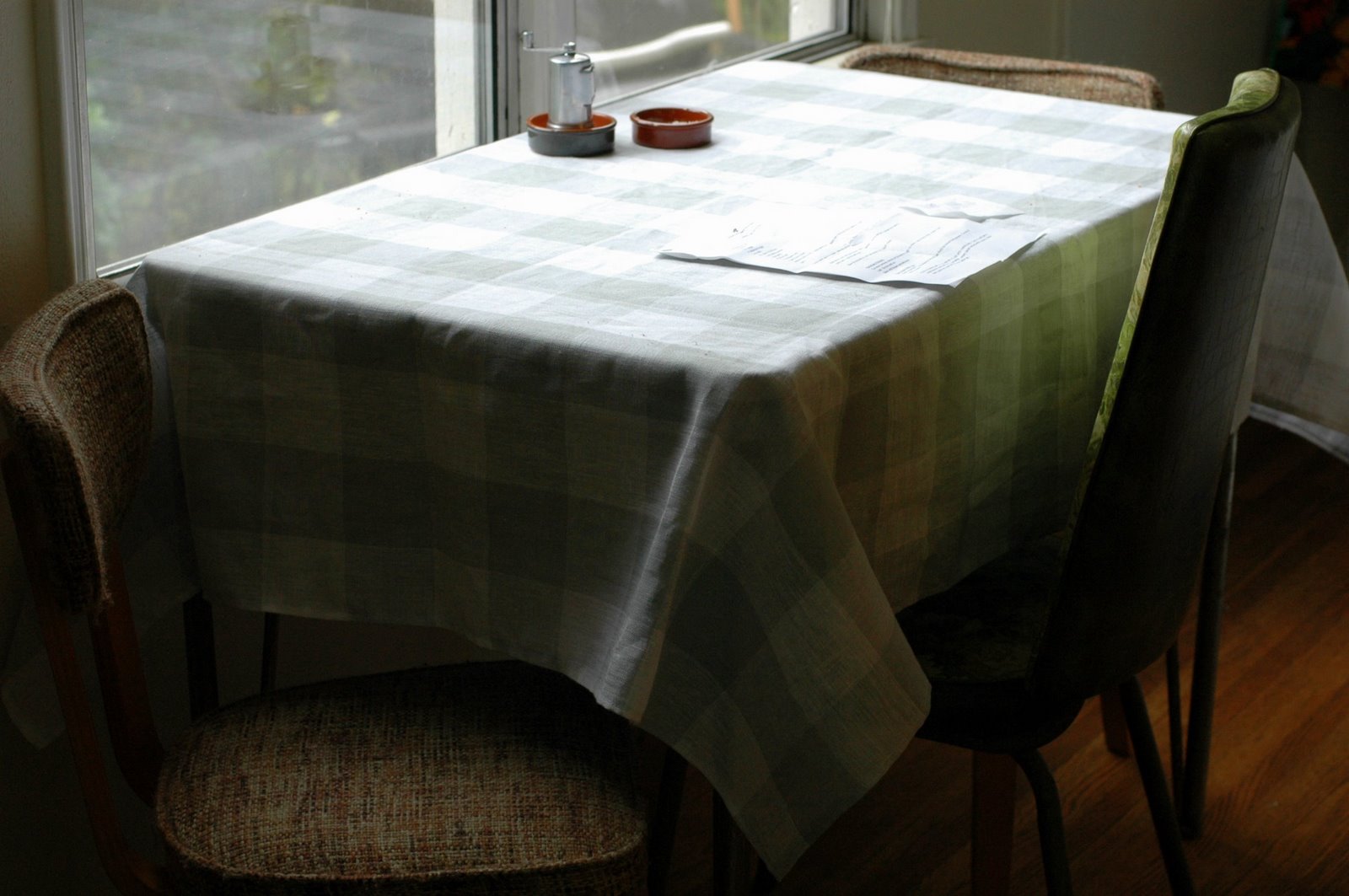 (While we're at it, let me tell you that nothing, nothing, is worse than recipe testing on Sunday mornings. Listen: if you ever write a cookbook, or any sort of book with recipes, and if you need to test breakfast foods, DO NOT test them at breakfast time, or on weekend mornings when you should really be sleeping. You and your husband will wind up hungry, and then you'll give him the silent treatment when he tries to make you feel better, because you desperately need to pout for a while, just to get it out of your system, and so it goes until lunchtime, when you're too starved to be mad anymore. Like I said, don't.)
Writing a book is one of the hardest things I've ever done. But when it works, it's so fun. I used to write poetry as a teenager – I know, I know; who didn't, right? – and one of my teachers, a poet named Peter Fortunato, once told me something that I've been thinking about a lot. He was talking about writing, and about how utterly free we are when we write, about the worlds we can imagine and create for ourselves, about how rip-roaring fun it can be. He said, and I wrote in big letters in my spiral notebook: "You're riding Pegasus! Isn't it amazing?" He was just trying to cheer us brooding teenage poets, I'm sure, but I still remember it, after all these years. I'm riding Pegasus! This is amazing! Of course, Pegasus ain't no carousel pony, people. He bucks and skitters all over the place. But some days, I never want to come down.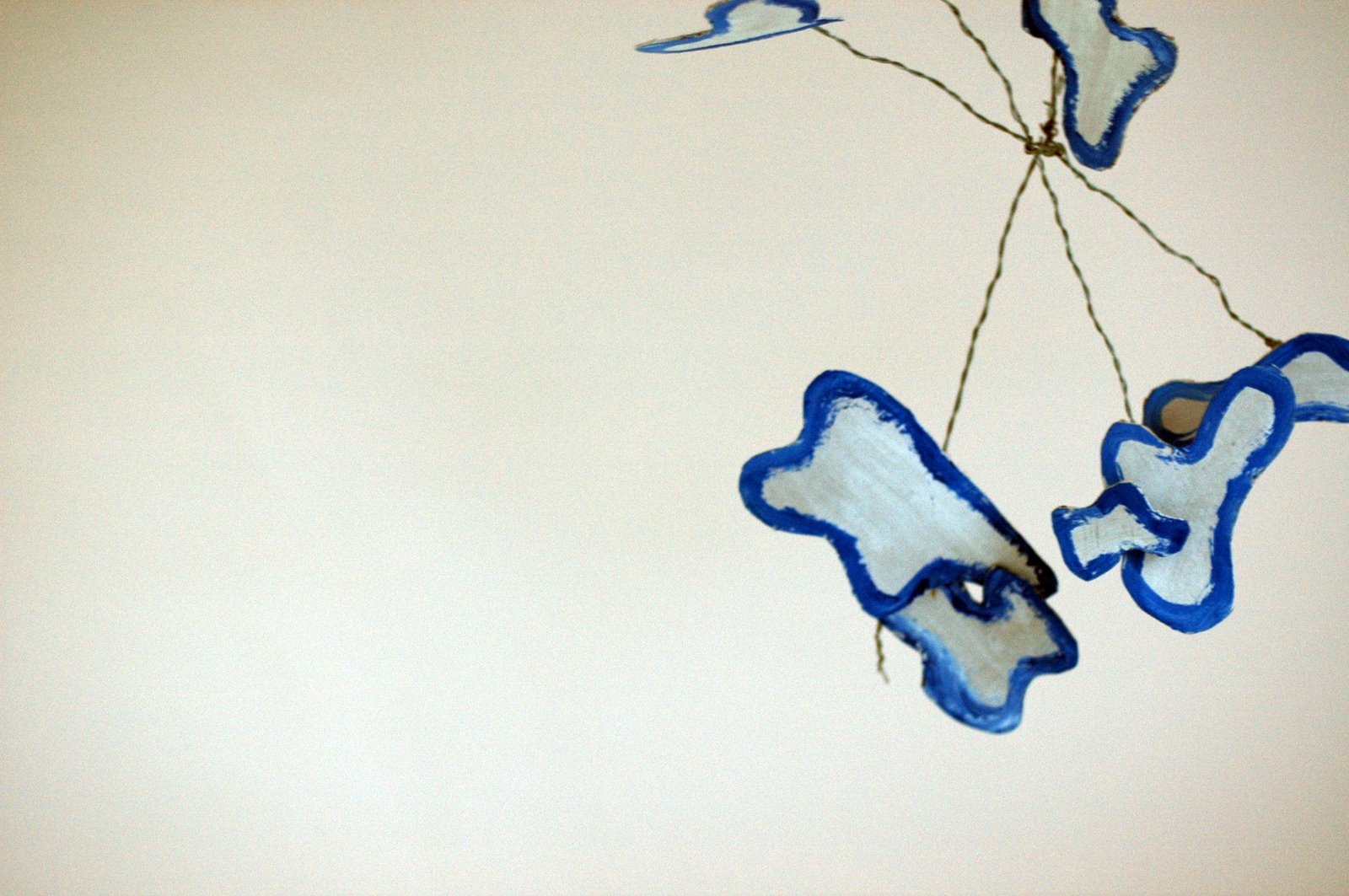 Speaking of which, before he carries me away again, let me give you a few nitty-gritties.
My book's tentative title is Orangette: The Stories My Kitchen Tells Me. The title may be entirely different by the time it shows up in bookstores next fall, but that's what I'm working with for now. It's what feels right. The book grows out of the format and style of this blog, meaning that it's a collection of recipes and the stories that go with them, sixty-some-odd in all. Roughly two-thirds of the book will be new material. I want to give you as much new writing and as many new recipes as I can, but some old stories and dishes feel like classics now, and they belong in there too. Plus, even the more familiar recipes have been tweaked and retested, made to work better and tastier than before. (Remember this banana bread, for example, with chocolate and crystallized ginger? I reworked it, using a different banana bread base, and it's even better. I can't wait for you to try it.)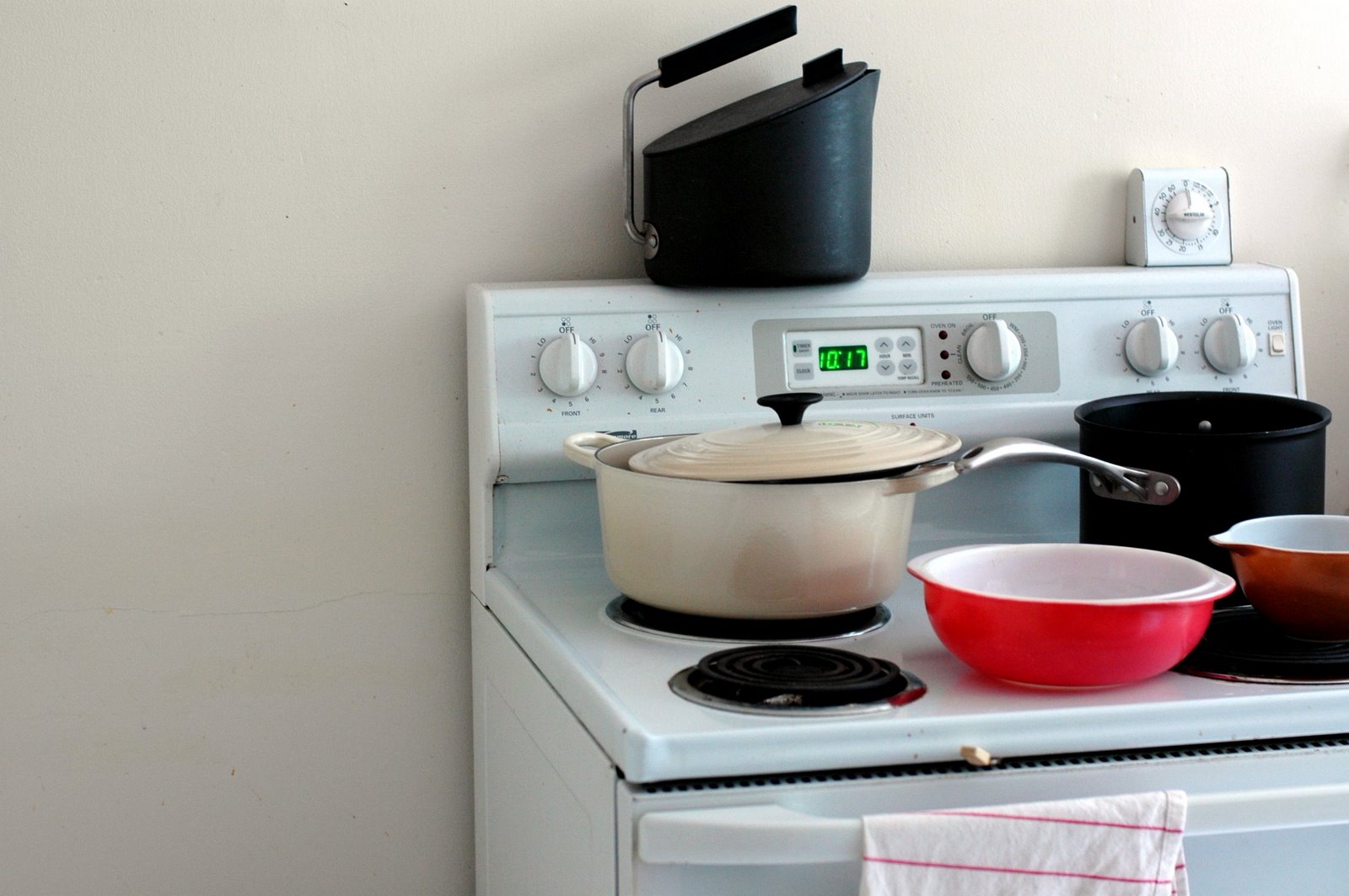 Each recipe will have been tested by a minimum of three people, or four, if you count me. The way it works is this: first I work on a recipe in my own kitchen – often with Brandon's help; if you like something, be sure to thank him too – and then, when I've got a handful of recipes ready, I send them to my team of testers. They have a month to try them, during which time I get the next handful ready, and then we start again. I have 12 testers, all of them volunteers, working for nothing but my gratitude. (There's lots of that to go around, thank goodness.) Some of them are family (my sister Lisa and my mother, namely, both wonderfully precise cooks), and some are friends. Some live in Texas, and some live in Sweden. Some are readers of this blog, some are bloggers themselves, and some I have never met. I have been stunned by their generosity and energy, and by their willingness to buy expensive vanilla beans, port, and Parmigiano Reggiano on my behalf. You'll hear a lot about them in the acknowledgments section, which is, so far, my very favorite part of the book to write. When all else fails, I work on the acknowledgments. Thanking people is easy.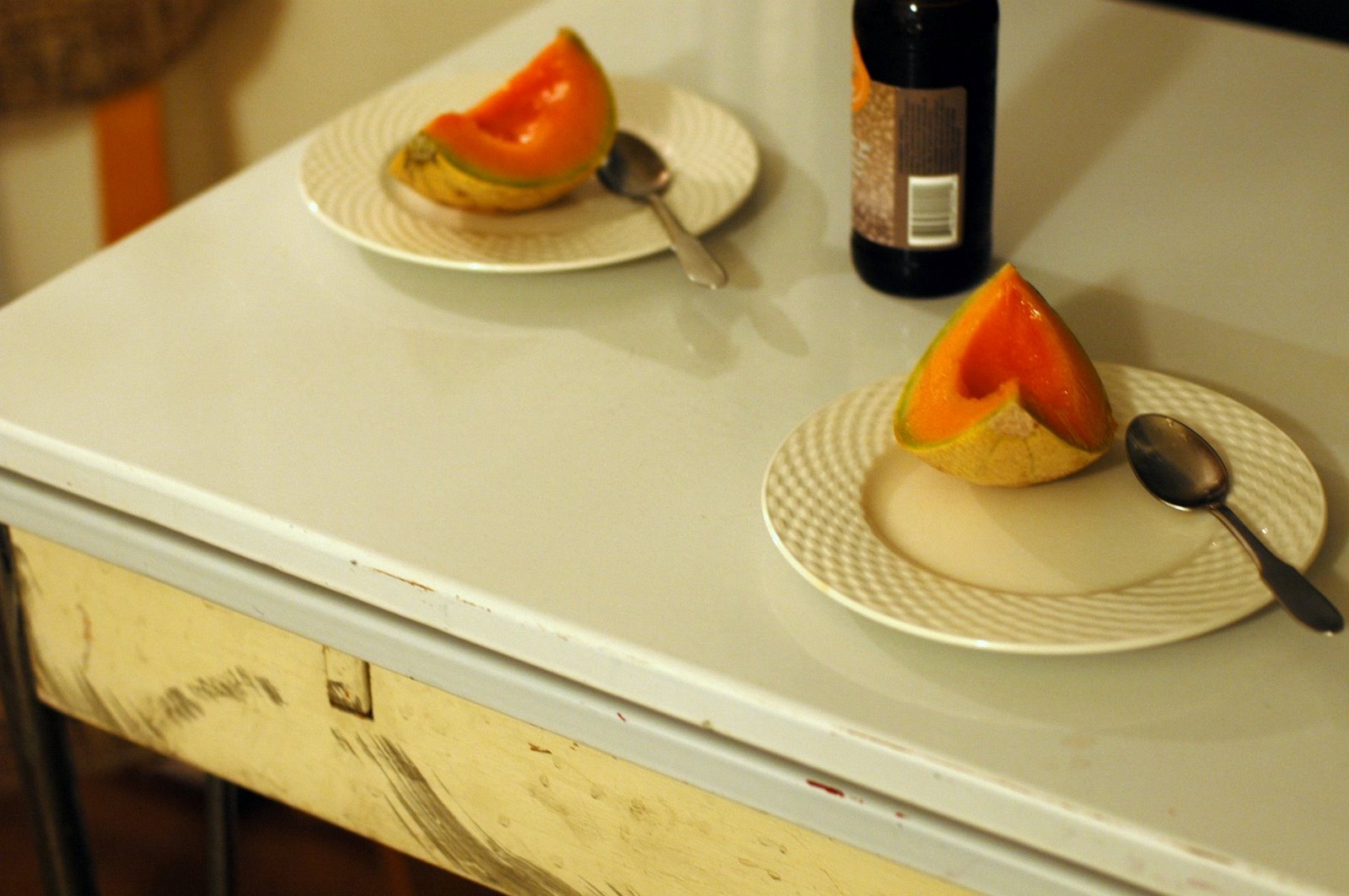 I'm learning all the time. Writing is such a strange, mysterious process. I say that even now, as I sit here, doing just that. In writing this book, I've remembered some of the weirdest, most wonderful things. Like my first kiss, for example – which, let me tell you, was pretty weird. Or that my mother and her siblings went to school with John Waters and Divine. (Weird and wonderful, right?) Or how much my father loved mayonnaise. I'd forgotten all that. It feels so good to remember. It's what keeps me going, what keeps me from freaking out entirely, with only eight weeks left to finish this manuscript. December 15 is coming up awfully soon.
Hopefully, next fall, the date when it hits the shelves, will come even faster.
I can't wait to share it with you.
Fennel-Potato Soup with Dilled Crème Fraîche
Adapted from Bon Appétit, November 2007
I didn't want to leave you without a recipe this week, because heavens knows we all have to eat, even when we're on a deadline, right? I made this soup last Friday and have been eating it for lunch ever since. It's a terrifically easy one, just the thing for a filling-but-healthy fall lunch. It's subtle and soothing, a blend of sweet leeks, perfumed fennel, and rich, earthy potatoes. As flavors go, this one is utterly reassuring. And with a dollop of cool, green-flecked crème fraîche on top, it feels a little fancy too.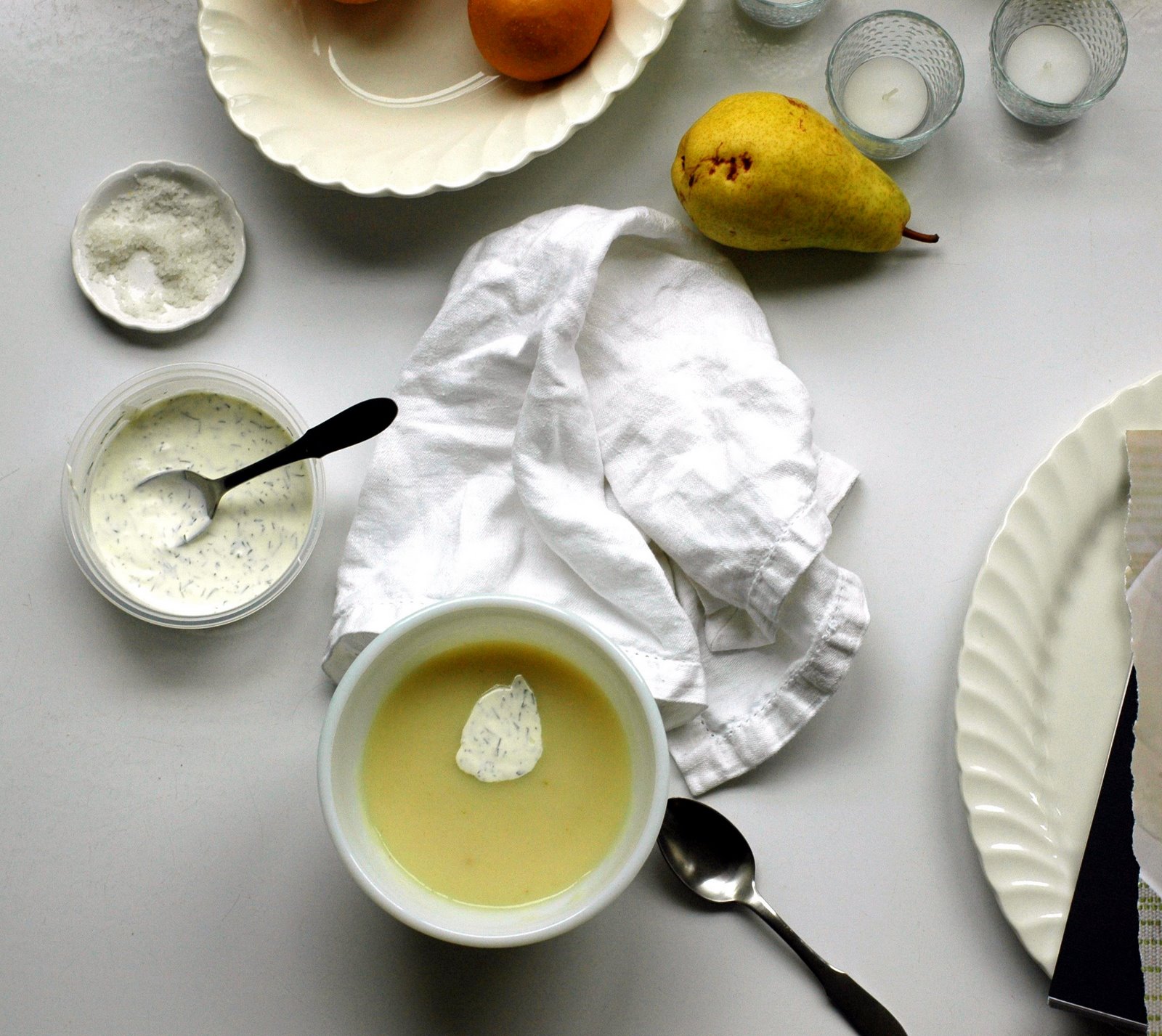 The original version of this soup calls for chopped smoked salmon as a garnish, rather than the dilled crème fraîche I use here. Though I love the flavor of smoked salmon, I didn't like the idea of its chewy, flaky texture in soup. And, as it happened, I had some crème fraîche kicking around the fridge, along with some fresh dill left over from a recipe test (my dad's potato salad; wait till you see, it's really delicious). This soup seemed like a fitting use for both. Plus, I love the way it looks and tastes with a spoonful of tangy, herbed cream.
For soup:
3 Tbsp. unsalted butter
2 medium (or 1 large) fennel bulbs, trimmed and sliced
1 large leek (white and pale green parts only), halved lengthwise and thinly sliced crosswise
1 tsp. fennel seeds
1 ½ lb. russet potatoes (about 2 large), peeled and cut into coarse cubes
5 ½ cups chicken or vegetable broth (such as this one), plus more to taste
Salt, to taste
For serving:
Crème fraîche
Finely chopped fresh dill
Salt
In a heavy large pot or Dutch oven, melt the butter over medium-high heat. Add the fennel, leek, and fennel seeds, and cook, stirring often, until the vegetables begin to soften, about 8 minutes. Add the potatoes and 5 ½ cups broth, and stir to combine. Bring to a boil; then reduce heat to medium and simmer, partially covered, until potatoes are tender, about 12-15 minutes.
Working in batches, puree the soup in a blender. (When working with hot liquids like this, never fill the blender more than 1/3 full, as the liquid can expand and cause some nasty burns. Brandon currently has a scab over his eyebrow from just this sort of soup-explosion accident.) It should be very smooth and creamy. Return the pureed soup to the pot and rewarm over medium-low heat, stirring regularly and thinning with more broth by ¼-cupfuls to reach your desired consistency. (I added an additional ½ cup.) Season with salt to taste. It'll need a pretty good amount.
Just before serving, spoon some crème fraîche into a small bowl, and stir in finely chopped dill to taste. This sort of thing can take as much or as little dill as you like. Taste, and add a pinch of salt. Stir well.
Divide soup between bowls, and serve dilled crème fraîche on the side, so that each eater can dollop a bit into their soup.
Yield: 6-8 servings