So you go and get married, and you eat deviled eggs with herbed aioli and dance for three hours, and then you go on a honeymoon for ten days, and you take lots of naps and ferries and put your toes in the Pacific, and then, you know, it's kind of hard to know what to say.
Most of all, it was just really pretty.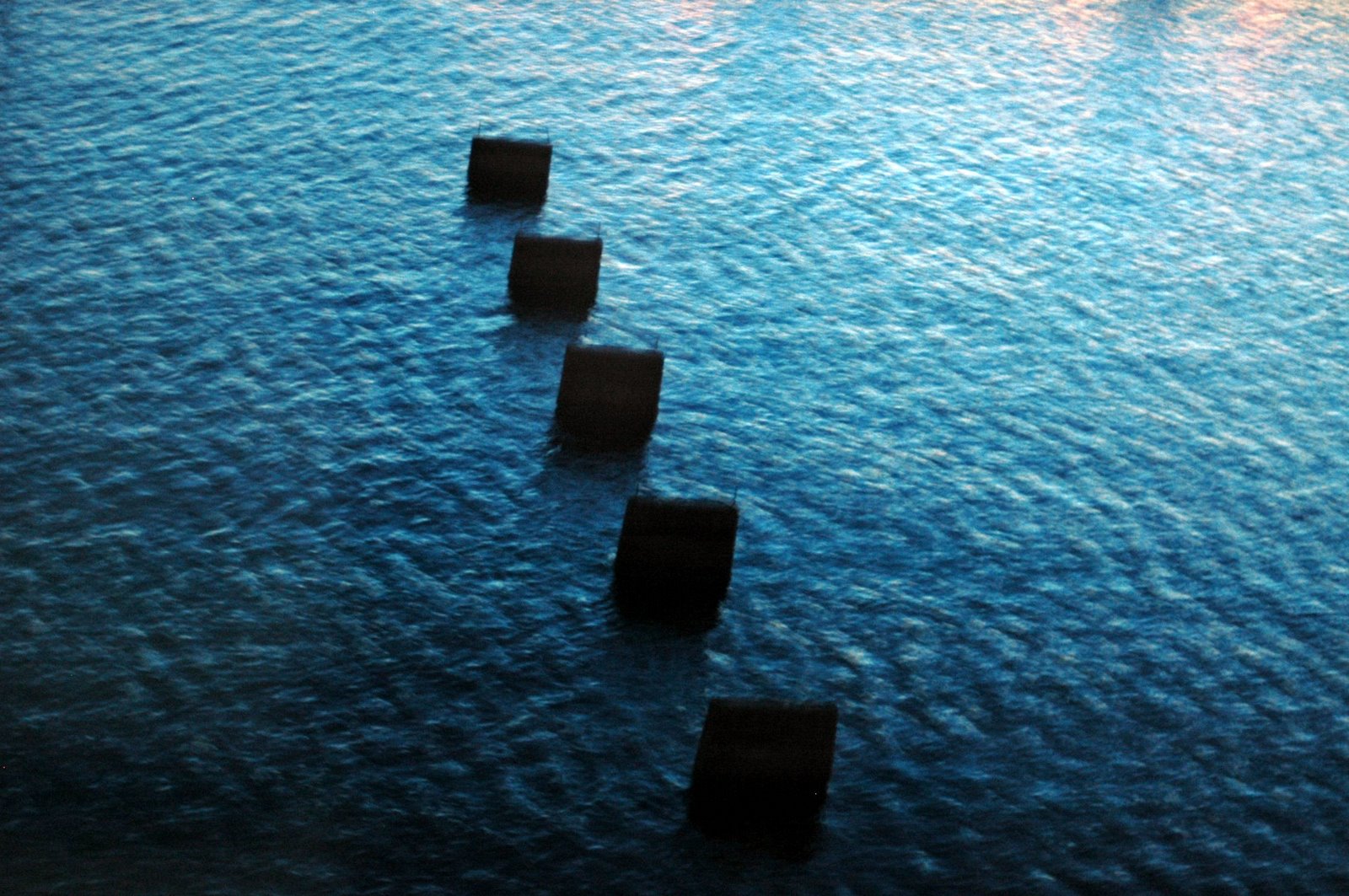 To start, I guess I should tell you a little something. When you get engaged, a few things happen. First, you agree to marry someone. Second, your head sort of explodes. Third, you are handed a ticket – rather sneakily, I should note, with no warnings at all – to an amusement-park ride known as the wedding, at times mildly disorienting, then utterly terrifying, with tears, beers, pimples, and speeding tickets, and then, at the very finish, rip-roaringly fun. When Brandon and I got engaged, we didn't know any of that. We knew only two things: that we wanted to be married in the summertime, and that we wanted our wedding to be more of a big party than a serious occasion. Our families are scattered across the continent, from Florida to Toronto and New Jersey to San Francisco, and we wanted to gather them around us somewhere special, where we could spend a weekend in celebration. We also wanted to show off a little. Contrary to what you might hear about the Pacific Northwest – that it rains, and it rains, and oh you must be crazy to live in Seattle because gah, it rains! – it's pretty darn gorgeous out here. We wanted to gather our families and friends in a place with a view, with water and mountains both, somewhere big enough to fit us all but small enough to feel cozy, free of city hubbub.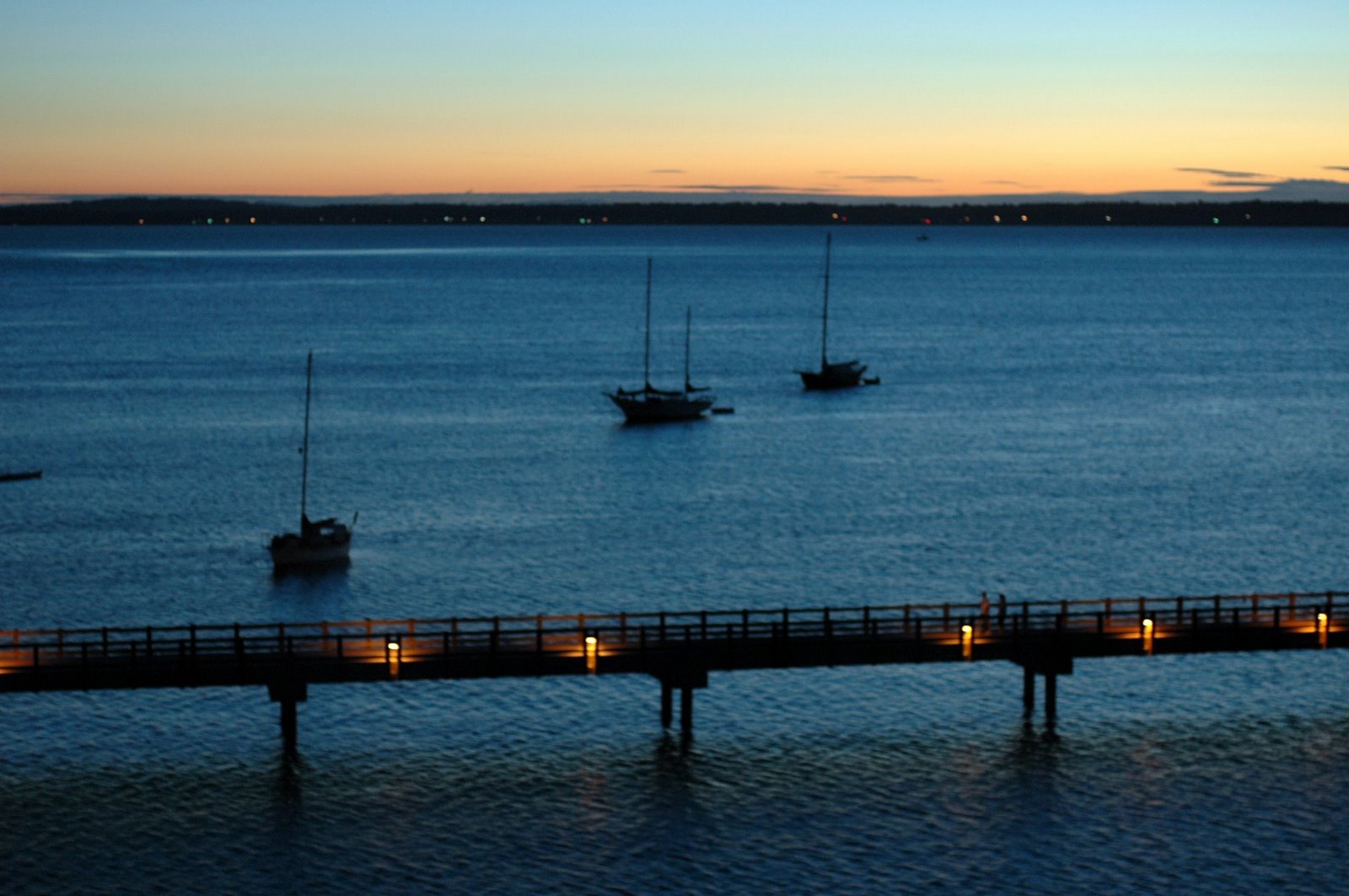 We scouted here and there, searching for just the right spot, and then, one fortuitous evening, over after-work mussels and beer, some friends of ours – Ashley and Chris, please stand up and receive your applause! – told us about their wedding, held two years earlier in Bellingham, a college town on the coast about 90 miles north of Seattle. They'd had their ceremony in a small, secluded park by the water, they said, and their reception a five-minute walk away, in the Bellingham Cruise Terminal, where ships come and go to Alaska and the nearby islands. It had exposed brick walls and steel beams, a grand staircase in the center of the building, and a 15-foot domed window that looked out onto the piers. It was just what we wanted.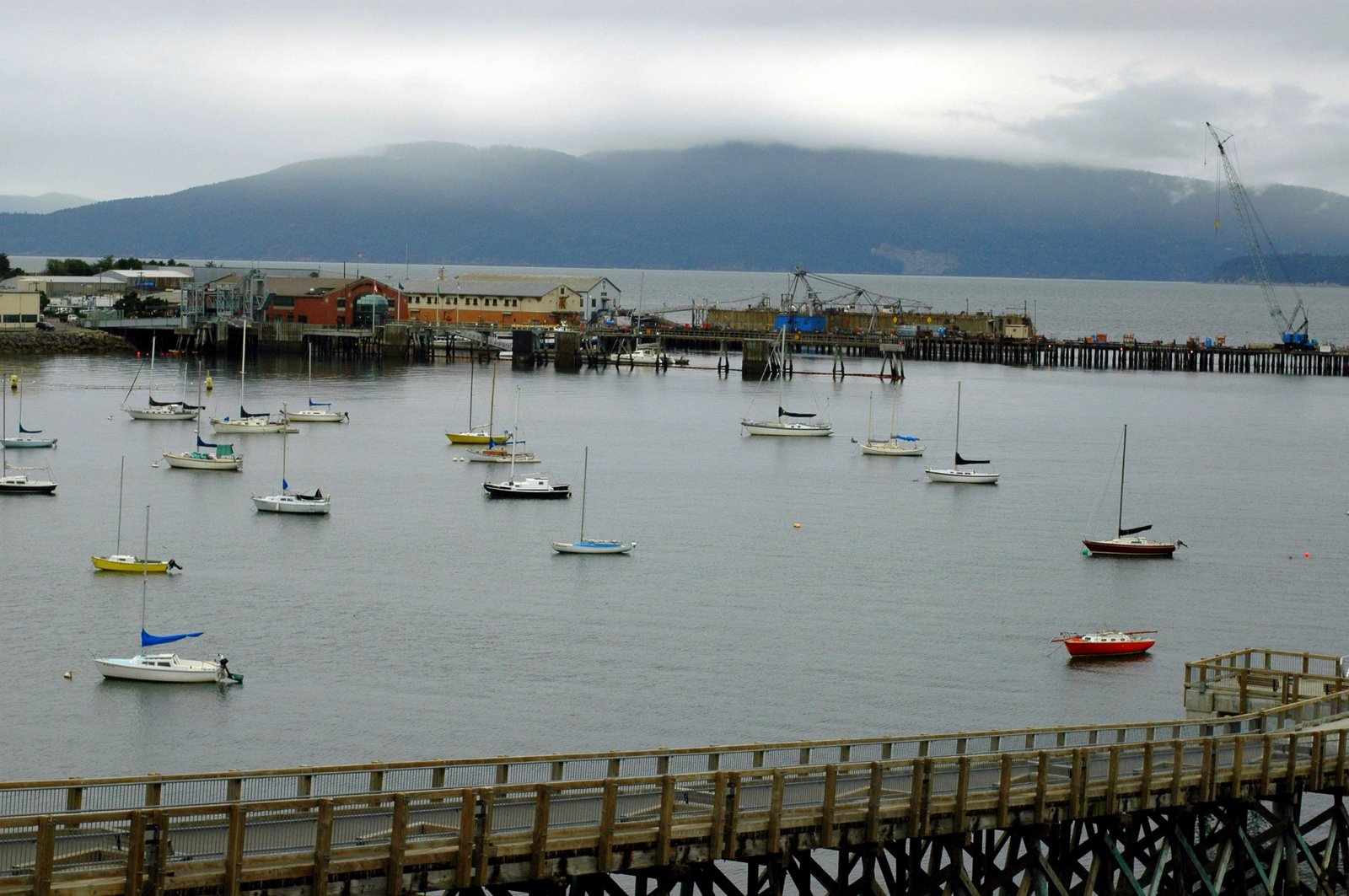 So, stealing borrowing ruthlessly heavily from the blueprint that Ashley and Chris kindly shared, we began to put the pieces into place. We blocked rooms at three hotels and hired a photographer. We called a caterer. I bought a dress. We hired a coordinator to help us on the day of. We got a longtime family friend, Marsha See, to take our engagement photograph. And then we asked Ashley, a book designer by day, to design our print materials, from save-the-dates to programs. (She's a treat to work with. If she likes you, she'll even give you strawberries and ice cream to eat while you proofread.)
That's how it began. And so it came to be that on Sunday, July 29, at 4 o'clock on a cloudy afternoon, Brandon and I got married. Our ceremony took place at Marine Park, just down the road from the brick streets of Bellingham's historic Fairhaven District, in a clearing between two trees, along the water. We stood under an enormous white tent with pretty scalloped edges and open sides, and word has it that a corgi was flitting around the beach behind us for the better part of the ceremony. I have to admit that I didn't notice, but I like the thought of it.
We were married by our friend Shauna, better known to many as the Gluten-Free Girl, who we knew could lead us into marriage the way we wanted to go. We wanted our ceremony to be filled with the voices of people close to us, so we asked a number of them to speak. We asked my brothers Adam and David to talk about my family. We asked Brandon's sister Courtney to speak about his family. We asked Keaton, one of my bridesmaids, to speak about me. And we asked our friend Sam, a groomsman, to speak about Brandon and, as Sam likes to call us, "the institution of Brandon and Molly, or Brandonandmolly." Brandon and I wrote our own vows, and I sobbed only slightly during mine (which, if you know me, you will understand is quite a victory, if a only small one). And then everyone clapped and cheered, and we ate handmade fingerling potato chips and led a procession to the reception with Sam and the best man Steve holding my veil – which, yes, contrary to what I said, I did wind up wearing, for the ceremony anyway, and it felt dramatic and wonderful, even though it was very long and cumbersome and a fly got caught in it – and then, oh then we were married.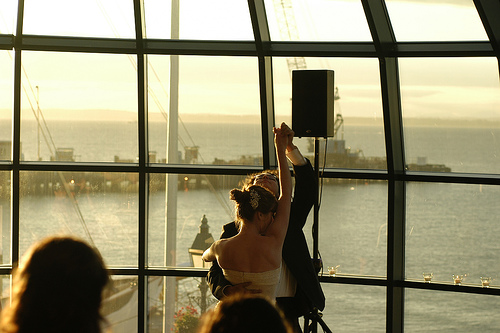 It was just right. It was exactly what I hoped for, and still, it was a total surprise. It felt just like us.
I have a lot more to tell you – namely about food, which is what you come here for, I hear – but I hope you won't mind if I save that for next time. And then, of course, there's the honeymoon, which is another story too, with polenta fries and plenty of beer. And at some point along the way, I hope to have more photographs to share. (Aside from the lone one of us above, taken by our friend Dan, a.k.a. Shauna's husband "the Chef." Thank you, Dan.)
In the meantime, thank you for all your cheers and sweet wishes and wisdom. It was exactly what I hoped for, and still, it was a total surprise. xo