This week's installment of Seattlest finds me conquering the Christmastime cheese ball and supplanting it with more readily edible—and enjoyable—homemade holiday gifts. Each December, I relish the chance to hole up in my kitchen and churn out dozens of delicious things to give away, and I can't help but spread the gospel.
Though there is certainly no shortage of wonderful holiday treats making their way around the web, I'll be calling your attention to a few of my own favorites over the next three weeks. First on the list is a plain, simple, and delicious coconut macaroon,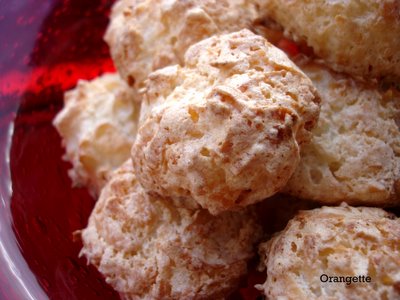 adapted from Tom's Big Dinners, by Seattle culinary celebrity (and recent "Iron Chef" winner) Tom Douglas. I love a good macaroon, as I've already made clear, and Douglas's is no exception. While my usual chocolate-covered rendition is rich, moist, and toothsomely dense, his is lighter than air, with a sweet meringue base to give it a chewy, fluffy interior and a shatteringly crisp shell. I'm hard put to say which version I prefer, but the ease—and, dare I say, dirty-snowball appearance—of these makes them a shoo-in for the season.