Oh, the tenacious grumpiness that is mine!

Everything is a muted gray, inside and out; nothing bad—just subdued, monochromatic. And it's not just the rain. As someone I used to know once said, "Some days are diamonds, and others are cubic zirconia." In my case, substitute "weeks" for "days," et voilà.

But:
1. My apartment is so clean that I actually did eat something off the floor, just to be able to say that I had.
2. Kale is unspeakably beautiful, especially when barely wilted with olive oil and lemon. A sunny winter day on a plate. And it makes me feel so virtuous. Seattlites, go visit Willie Green's stand at the extended U-District farmers' (mini-)market, open every Saturday (except Christmas Day) through January 22, 10am to noon. What a nice guy, and what pretty potatoes and soulful leafy greens.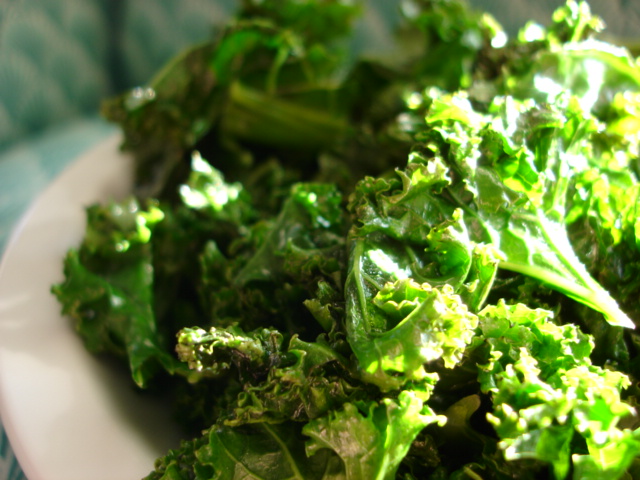 3. Happy birthday, Keaton! Last night, in the smoky sultry candle-lit Alibi Room, I was momentarily entertaining and engaging and non-grumpy, and that instant was recorded for posterity: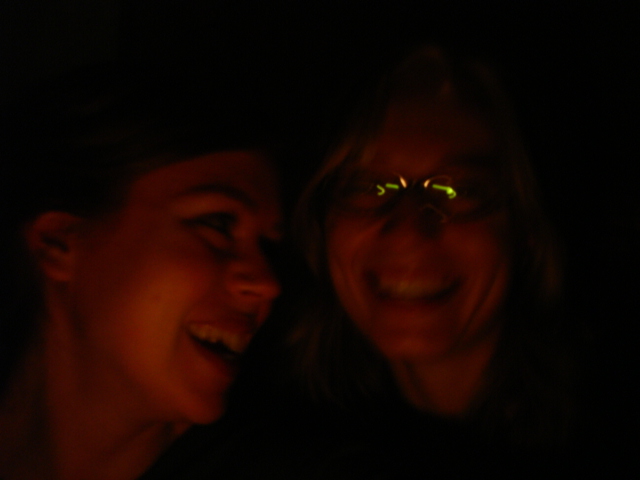 4. Tonight Kate is cooking a Pike Place Market dinner for me.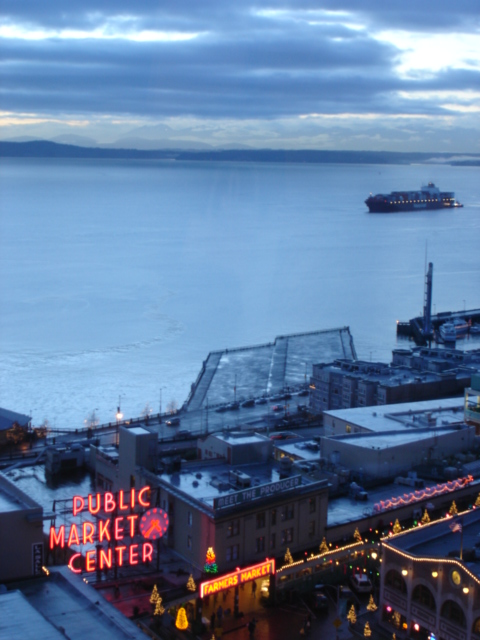 In exchange, and because I adore her, I'm reading her application essays for business school. She's brilliant, an inspiration, a go-getter. And she's steaming mussels. Bread will be dipped, juices slurped. I love being cooked for.
5. I'm boarding a plane bound for San Francisco on Tuesday night, armed with a bag of Hoppin' John's stone-ground grits (manna from the South, courtesy of my freezer), a jar of sourdough starter for Mom (who thinks she wants to bake her own bread but will likely be too busy; I indulge her nonetheless), a dozen jars of apple butter, and a handful of recipes. You, dear reader, will of course reap the benefits, albeit in a two-dimensional format. The family menu-planner is on her way, in more ways than one.
Soon.

[Sigh.]