Tag:
capitol hill
Yesterday, my mom took June to the aquarium, and Brandon and I spent the day at Dino's Tomato Pie, hanging photographs and making lists, getting ready to open the day after tomorrow.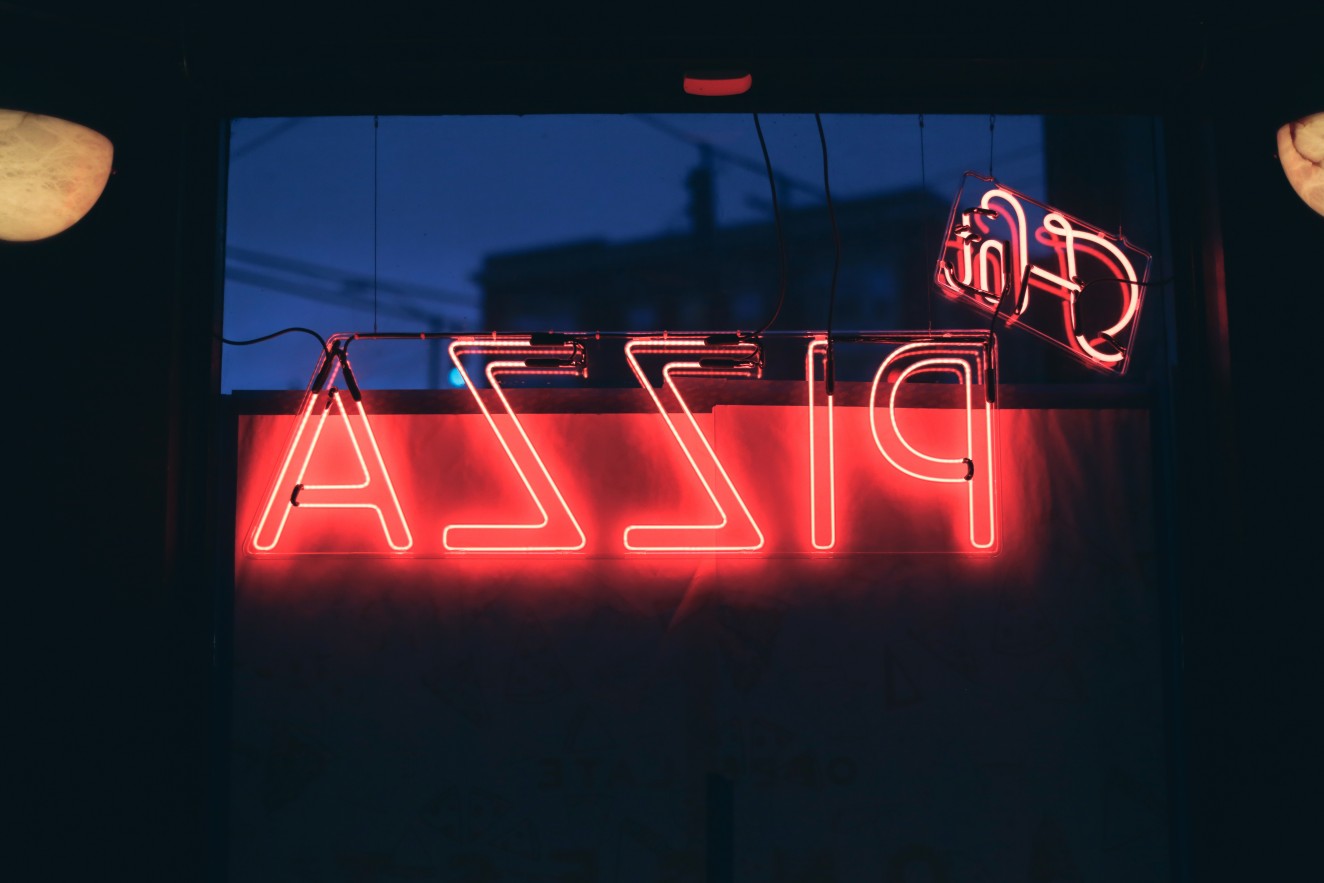 Like Delancey and Essex, Dino's is owned by the two of us, but this business is more purely Brandon's brainchild than either of the first two. I know I once said Delancey was Brandon's baby, and then Essex was Brandon's baby, but no, Dino's is really, really, really Brandon's baby. Dino's – which is pronounced deeno, a shortened version of Brandino, the faux-talian nickname some of our friends have given Brandon – is a pizza tavern, modeled on the kind of place you find along the New Jersey Turnpike. It's wood paneling and marbled Formica and a stripped-down menu, pizza and salad and well-stocked bar.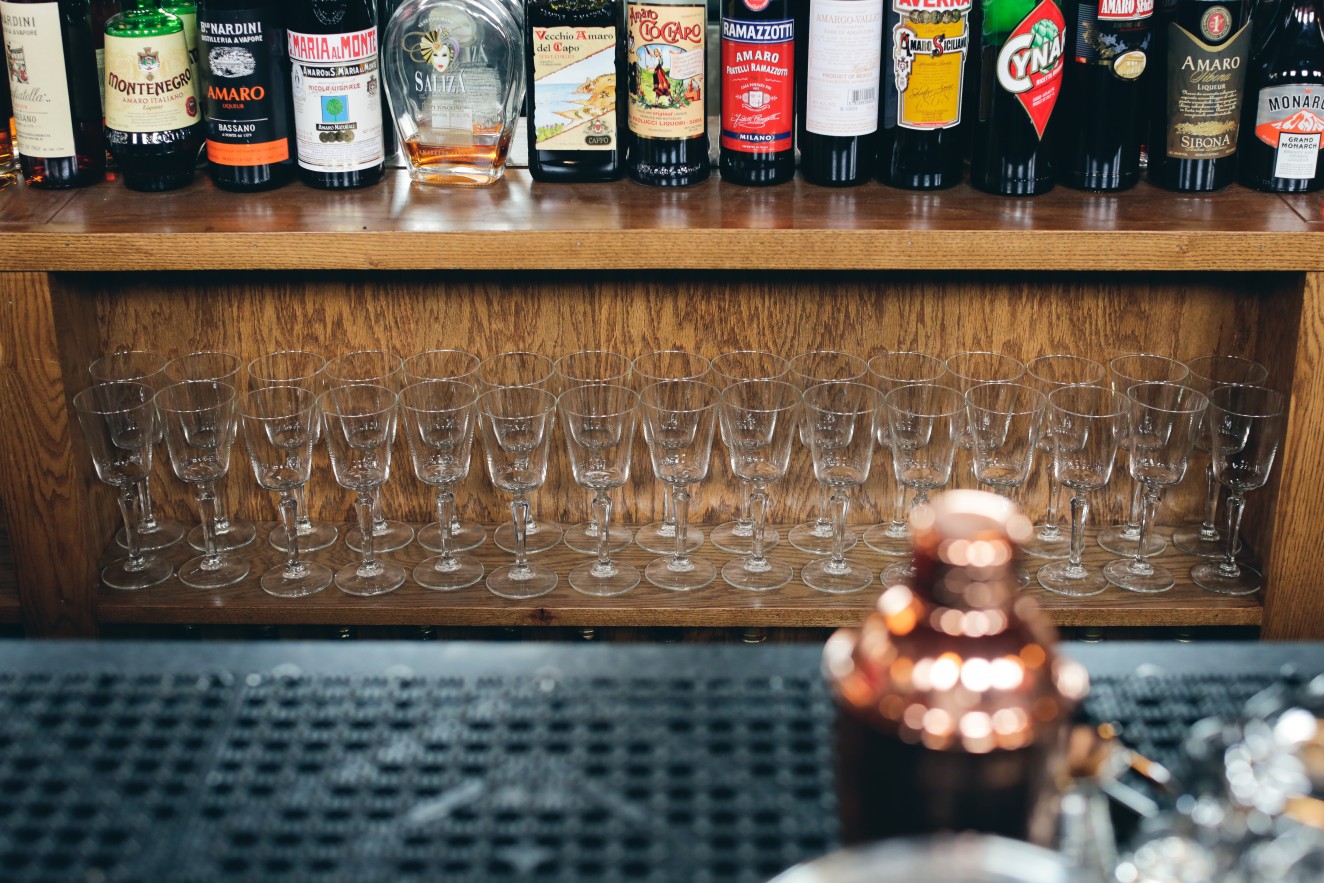 Brandon went into the project planning to outsource much more of it than we did with Delancey or Essex, to be better about delegating and not take on everything himself, but half the fun is in the muck of it, so he's still there every day, up to his elbows. (And because opening businesses is not my strong suit, nope nope nooooo, aaah ha ha haaaaaaaa, my contribution to Dino's has been mostly elsewhere: picking up slack at Delancey and Essex, and acting as Primary Parent until the insanity subsides and it's my turn to do a big project.)
Brandon designed Dino's with our friend Michael Riha, a general can-do person who will complete a Master's in architecture this spring, and our friend Tom Clark, a contractor, finish carpenter, and loyal neighbor of Delancey. Tom did the overwhelming majority of the build-out, from demolition to trimwork to building the booths and restoring the original front doors, taking care that every detail was in its place. The bar and the fire exit, which I hope no one will ever see, were done by the good people of Metis Construction. Heliotrope was the official architect on the job. Brandon, Michael, and Tom began pounding out the plans early last summer, huddled around a table in the window at Delancey, and oddly, they still seem to enjoy each other's company today, though Brandon and Michael did have a pretty contentious arm-wrestling match last week.
Dino's is across town from Delancey and Essex, and from our house. It's at the corner of Denny and Olive, in the Capitol Hill neighborhood. That fact brings with it plenty of challenges (Capitol Hill parking! cross-town traffic! CAPITOL HILL PAAAAAAARKIIIIIIING), but on the upside, we get to share the block with our friend Rachel Marshall, reigning queen of ginger beer, who owns the bar Montana; our friend Monica Dimas, who owns the nighttime sandwich shop Tortas Condesa; baker extraordinaire Neil Robertson, who owns Crumble & Flake; and the good Kevin Burzell and Alysson Wilson of Kedai Makan. We lucked into an historic brick building with tall ceilings and big windows, for which our friend Sam wrote and designed window signage, which our friend Natalie, who is married to Michael, then installed.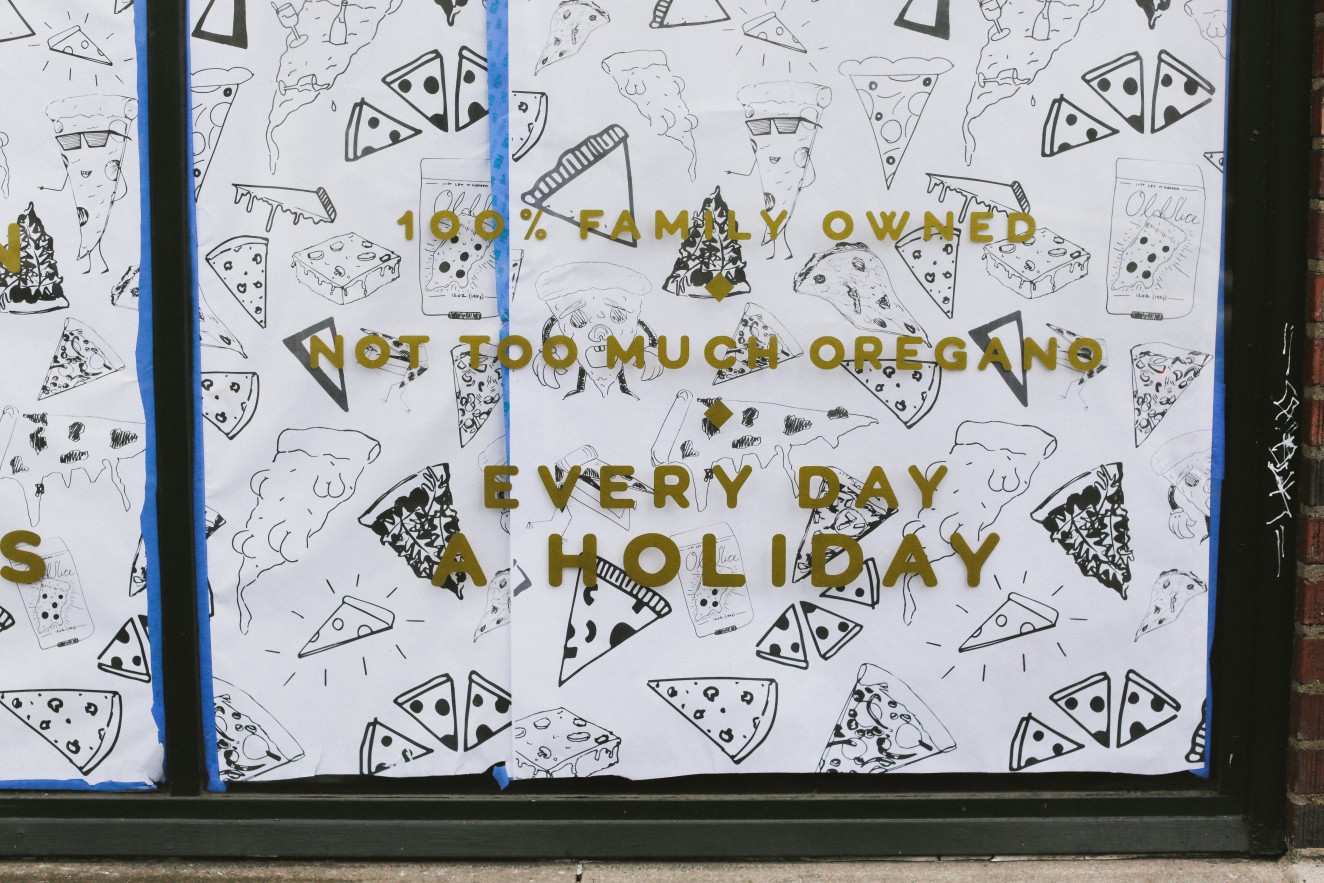 Sam also designed the Dino's website. And Natalie's friend Cristina Victor painted a giant mural in the back hallway, with nudes of all shapes. I plan to tell everyone that the reclining redhead in the foreground is me, though I will now rush to clarify here that she is not me. If you're standing in front of the mural and look down, you'll see that the floor is spangled with gold confetti, thrown by Michael.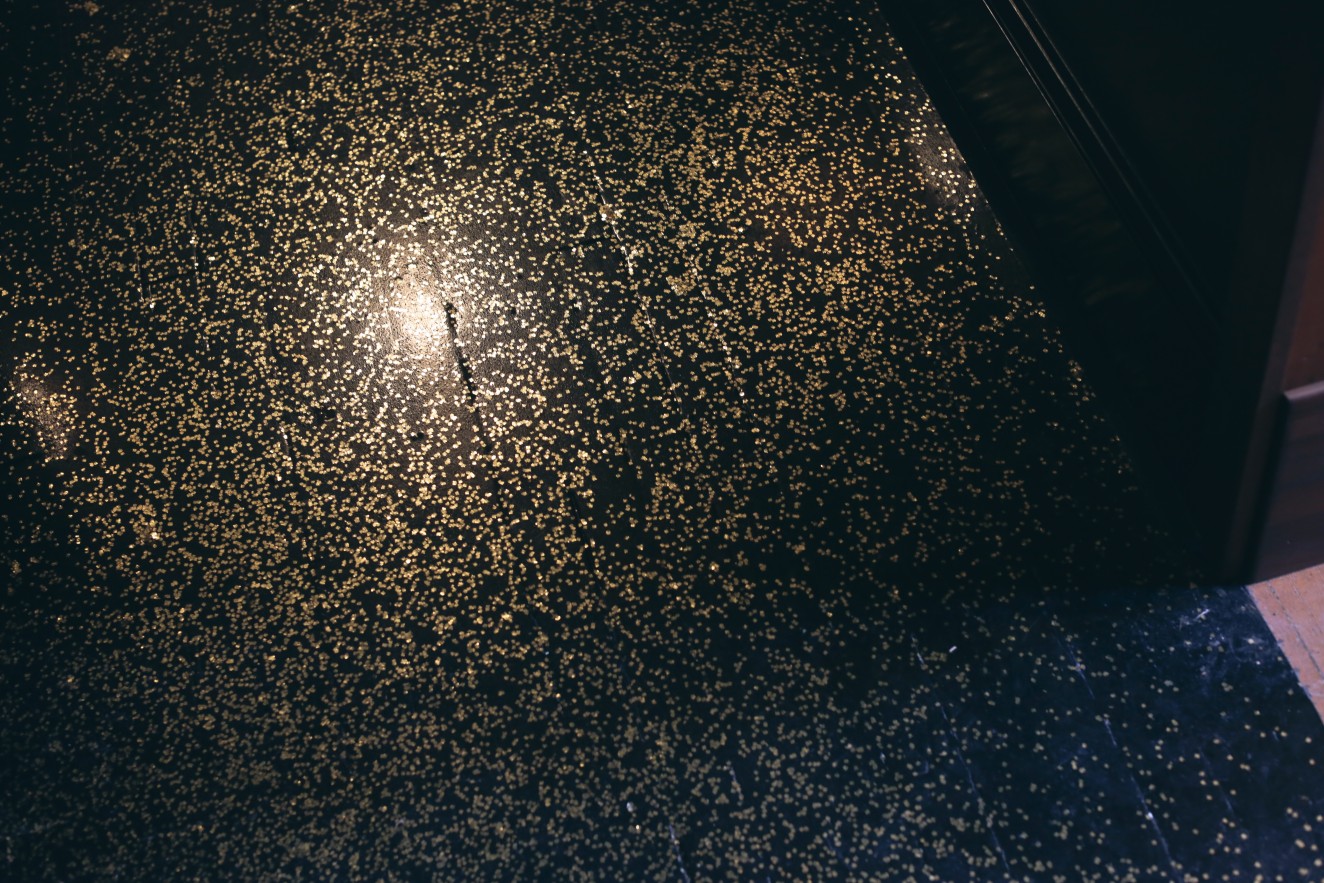 Dino's will be open seven days a week, from 4:00 pm until 2:00 am. It's a bar, first and foremost, and that means that it's 21 and over. We'll be making the pizza in a brick oven, powered by gas, and you can order it in two different styles: a round pie, which is in the same style as Delancey's, but 18 inches in diameter, rather than 12; or a square pie, or Sicilian pie, which is baked in a pan, a little thicker and crisp on the bottom and corners. With your pizza, you can get a salad, if you want something green: the "regular" salad is romaine with our garlicky "Jersey" dressing, and the "fancy" salad is wild arugula, shaved fennel, and Fra'Mani soppressata. Dessert is Valrhona chocolate feves, sold by the ounce. Bar-wise, we have nitrogen negronis on tap(!), 11 beers on tap, Ferrari shots (Campari, Fernet Branca, and vermouth, rawr), and of course wine, more beer, and a full selection of other booze, whatever you're into. I'm into negronis on tap.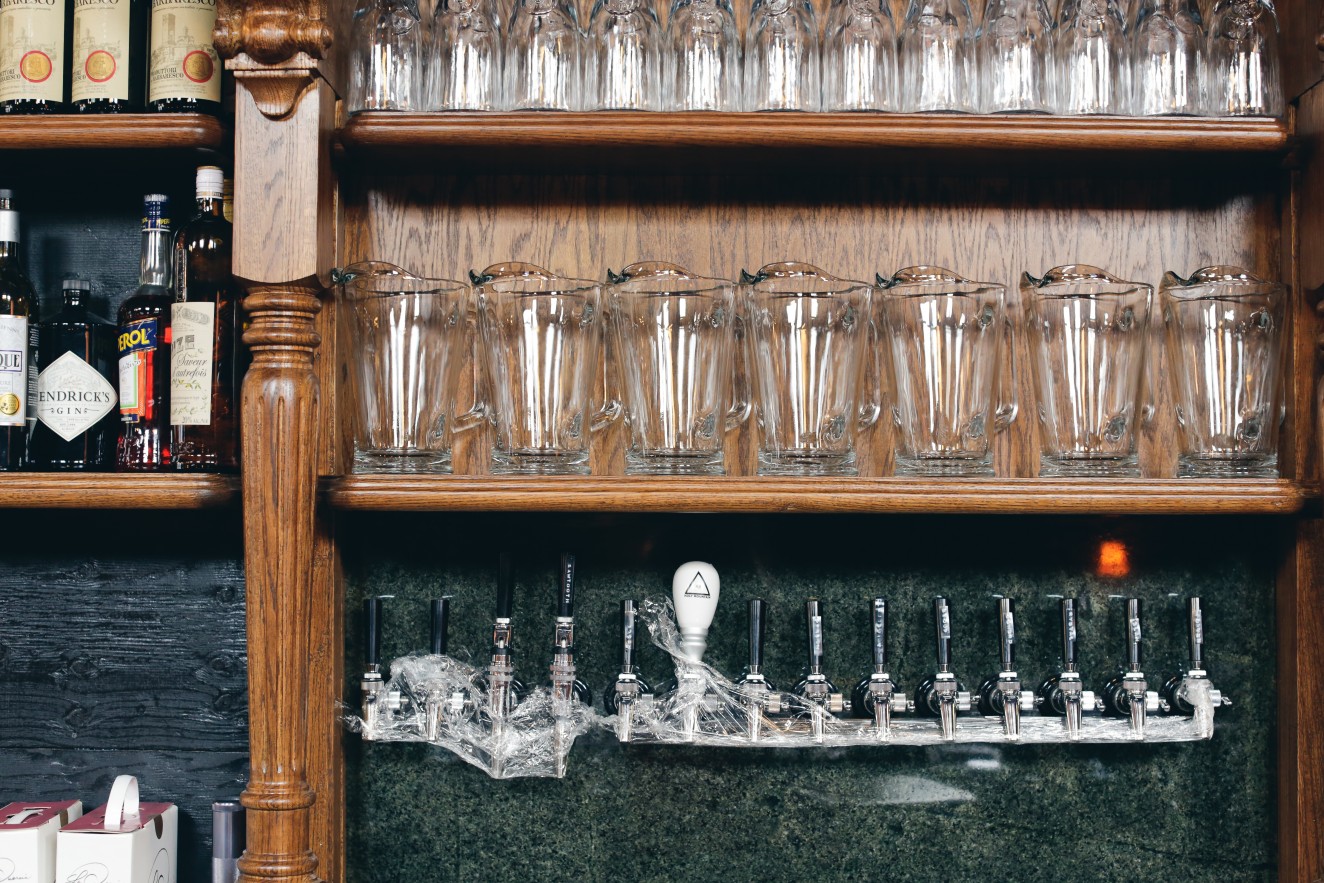 As with Delancey and Essex, Dino's gave Brandon plenty of opportunities to indulge his love for eBay and for thrifting. We hope you will enjoy the statuettes above the bar, the light fixtures, the naugahyde bar stools, the red leather chairs.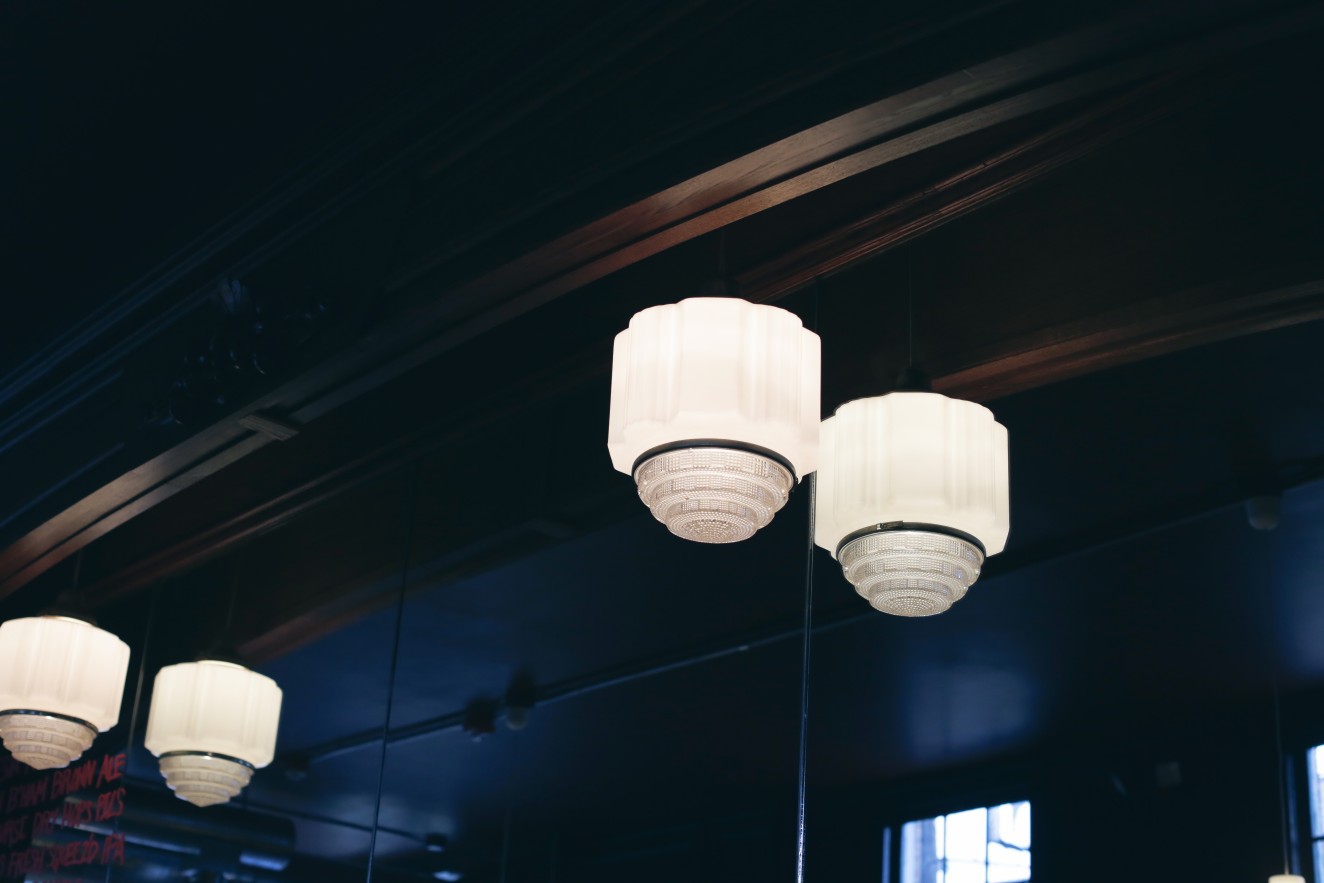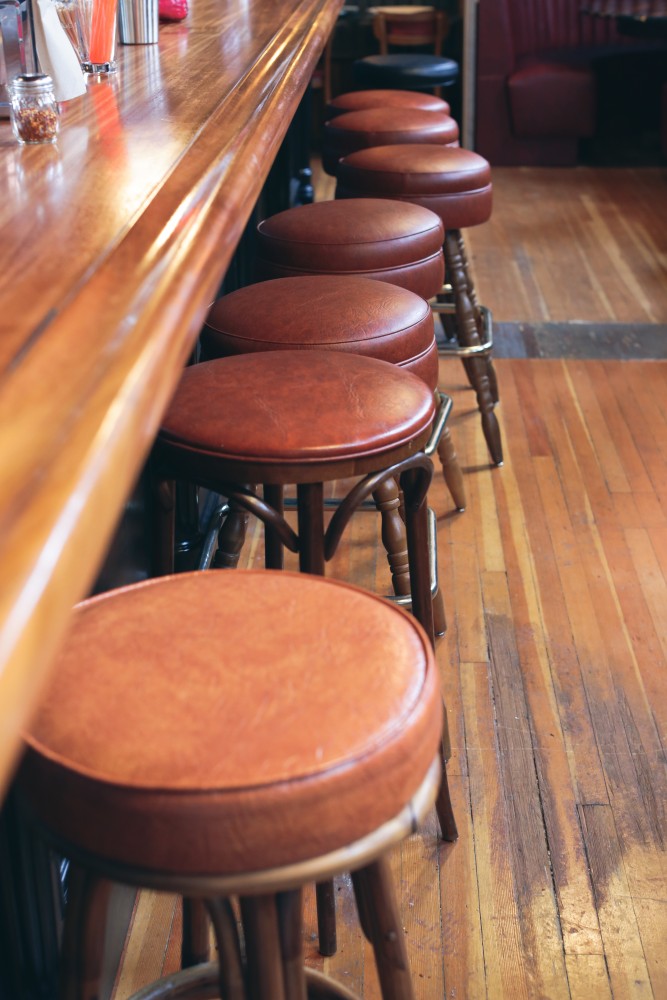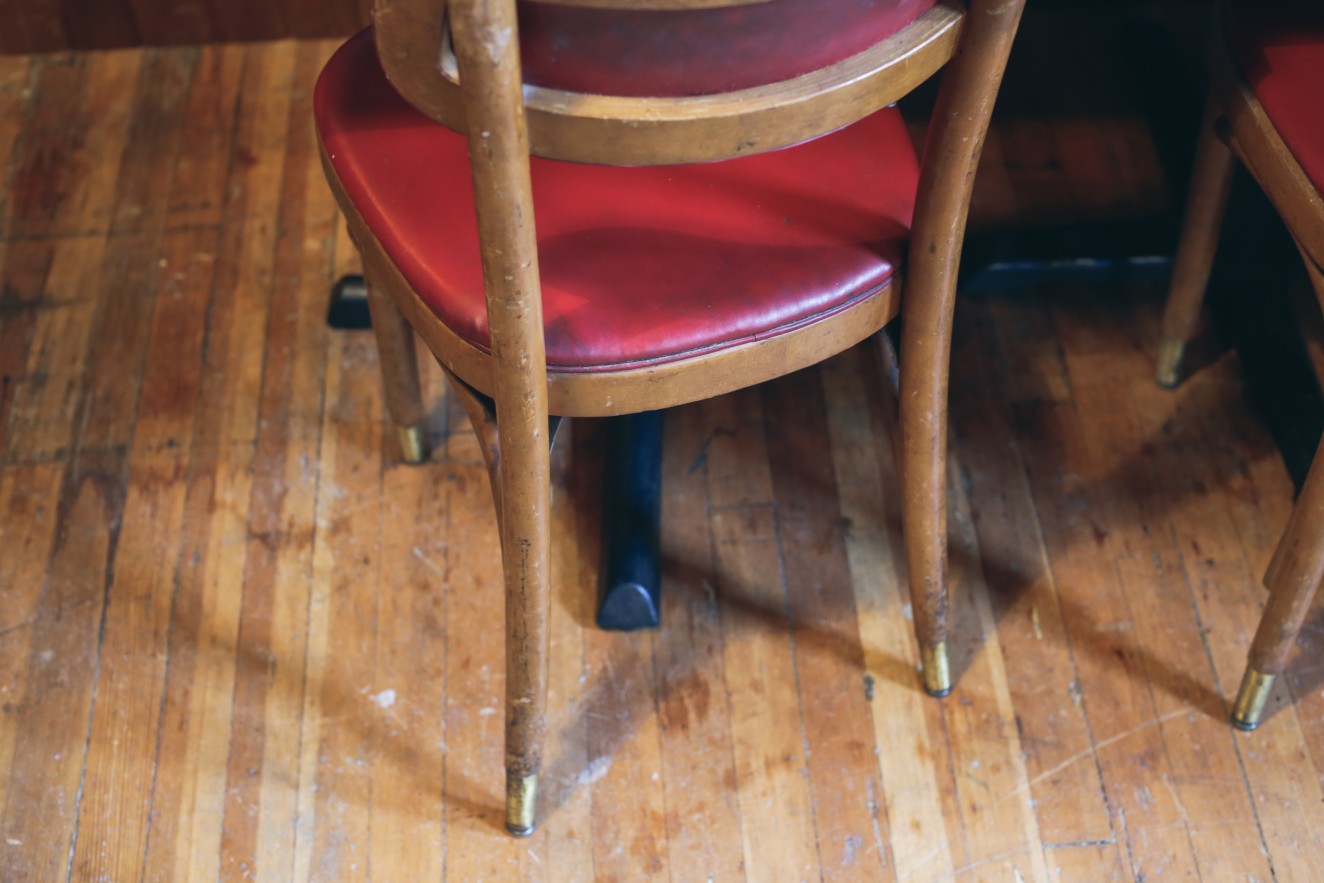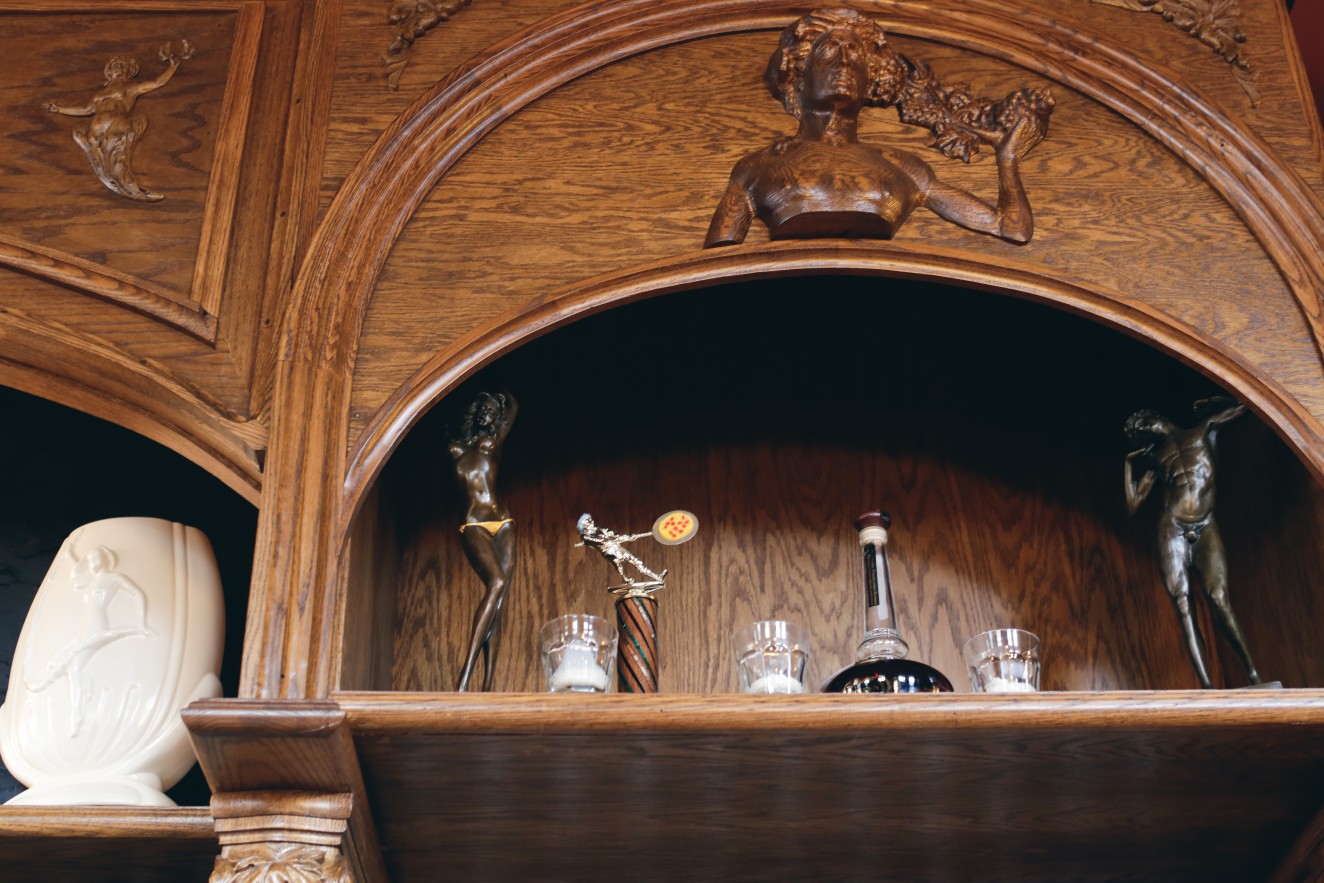 On the walls, you'll see old photographs from our families, plus a few shots of one of Brandon's old dance teachers, when she was on Broadway. Look out for Brandon's prom photo! His aunt Joellen and uncle Tom on their wedding day! My beautiful uncle Jerry in a "GAY FATHERS" t-shirt! My dad in an ad for a friend's Volvo dealership! My mom and Barbara Fretwell, making Aunt Bill's Candy!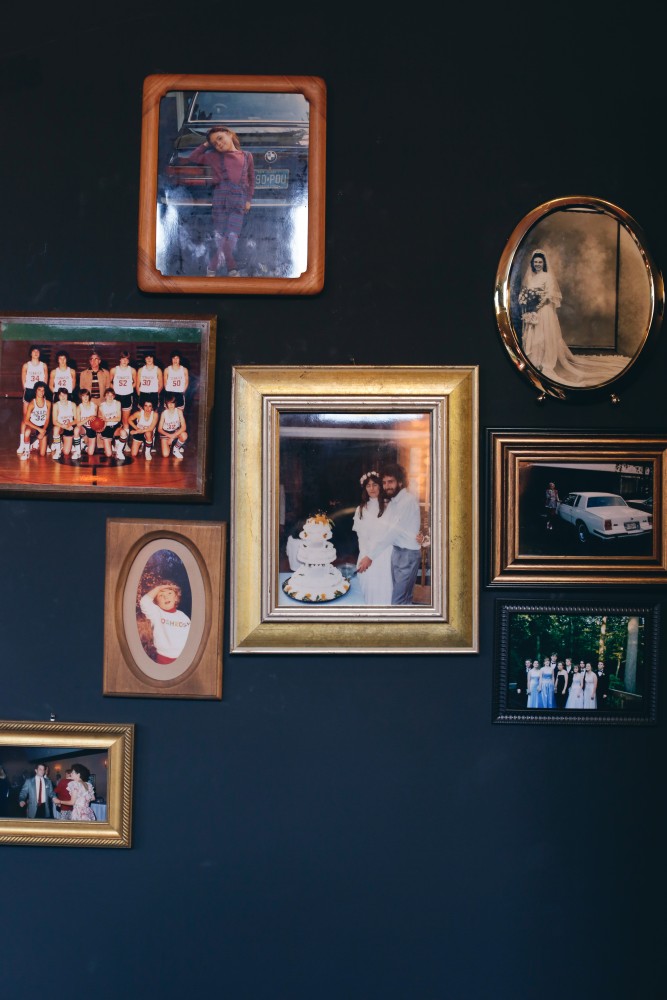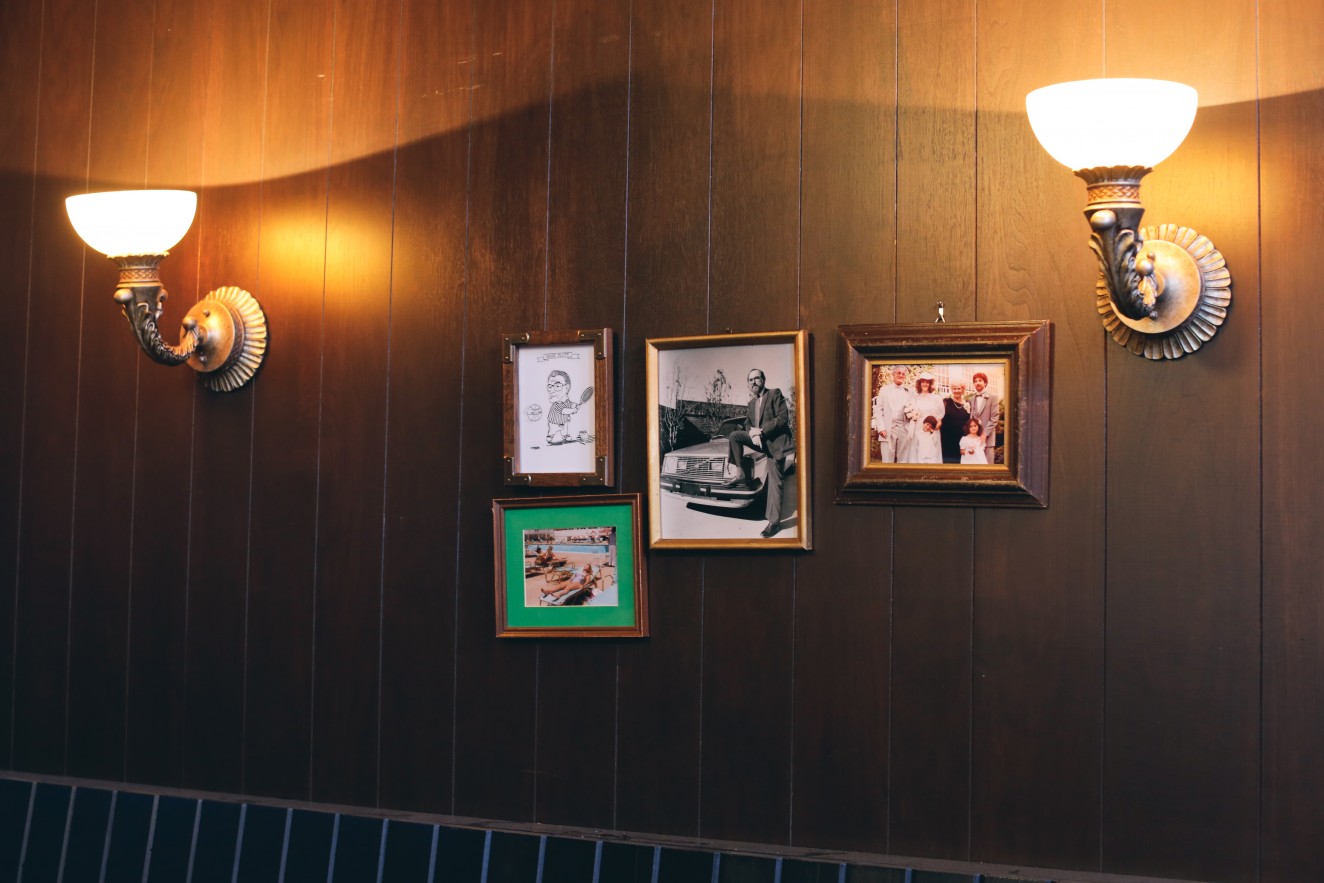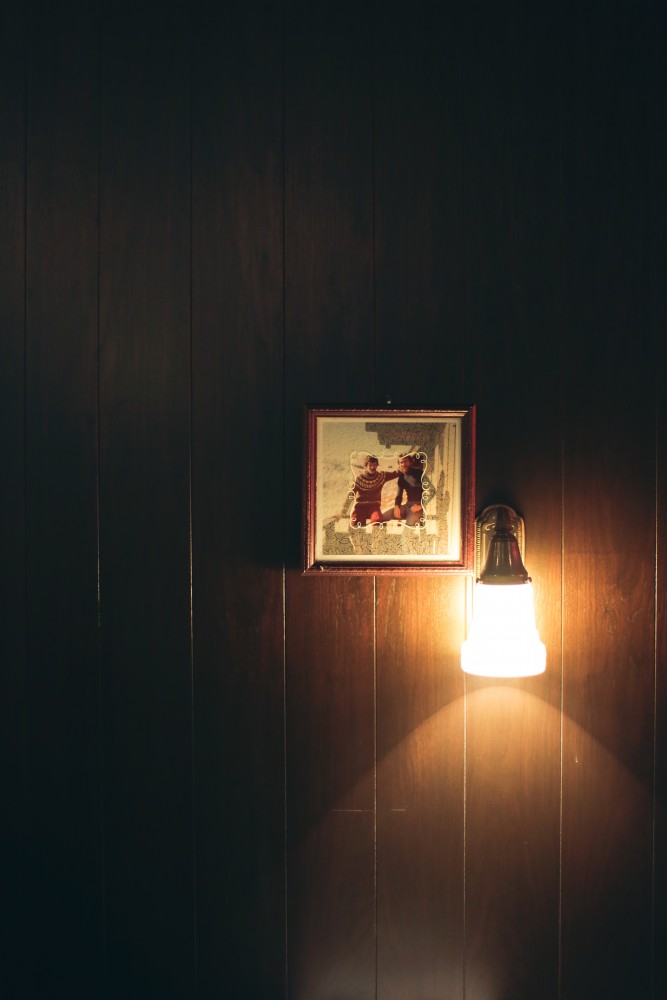 Dino's will open to the public this Wednesday. It's almost there. Thanks, always, for giving us the opportunity to do work we can be proud of, and a reason to do what we do.