My publisher tells me that finished copies of Delancey, hot off the presses, are due to arrive in their offices early next week. (!)
I have a lot of feelings about this, both of the excited and terrified varieties, because it means that the book will finally be done, donedoneDONE, but also that it's too late to change anything about it, make it better, or otherwise obsess over it. It means that it's no longer mine, in a sense. But on the upside, it soon will be yours!  It also means that you should grab a pencil and get out your calendar, because I'm taking this show on the road.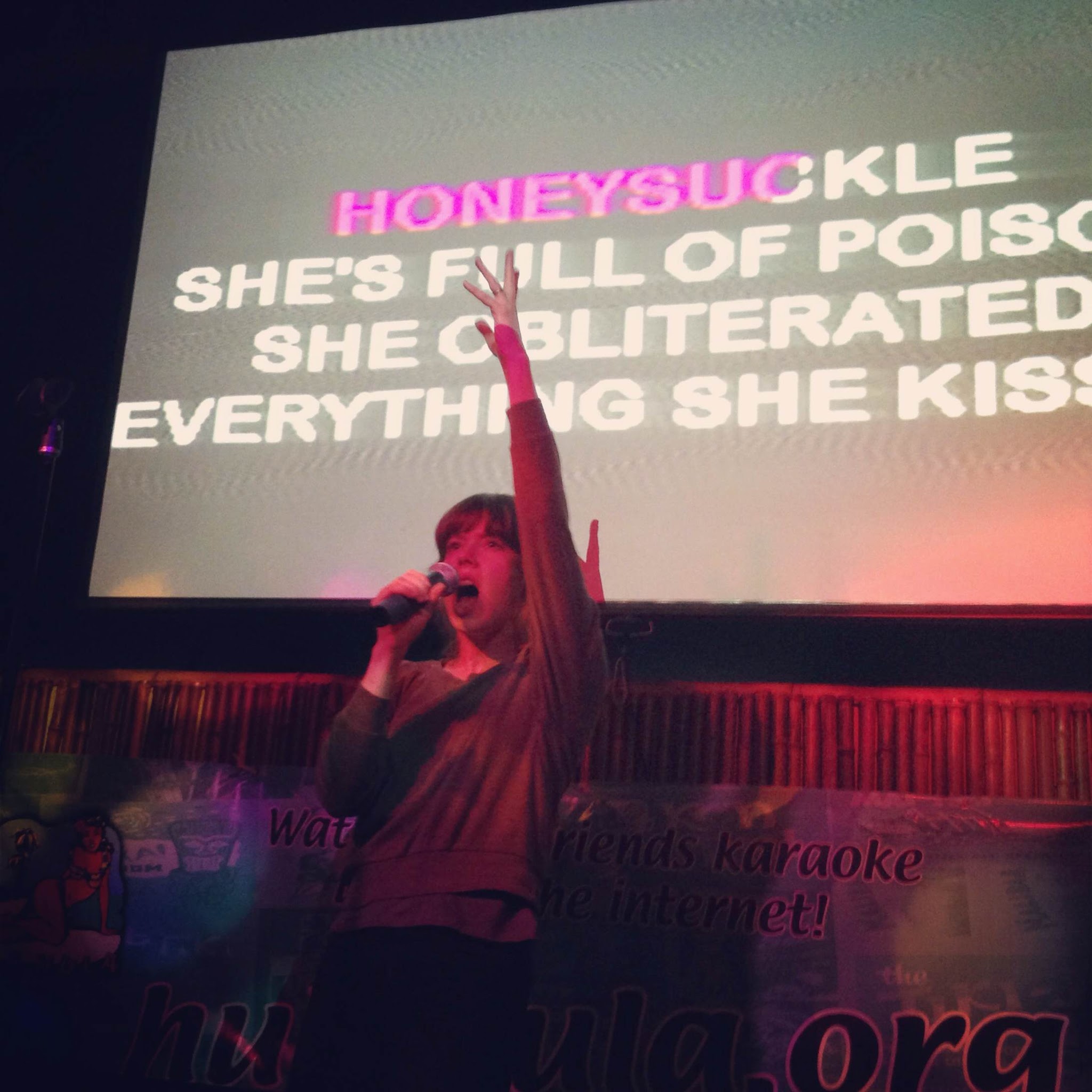 I'll be traveling around, doing readings and signings – regrettably, not karaoke'ing Hole's greatest hits – for a good chunk of May.  Brandon has to stay home and make pizza, and June has to stay home and work on her pronunciation of pizza, so I hope you'll come out and keep me company. I got to meet many of you when my first book came out, and it was, by far, the best part of the whole book thing. I've been hoping that I would get to go on tour again with this book, and I feel so, so, so very lucky that I do. Please come say hello!
In the meantime, you can pre-order Delancey, if you feel sufficiently moved, at any number of places, like Apple iBookstore, Amazon, Barnes & Noble, University Book Store, Books-A-Million, Powell's, or an independent bookstore in your area.
With no further ado, here is the tour schedule. (I'll also post it, as well as any updates, in the "click here for events and whatnot" link in the sidebar.)
Seattle, WA
Tuesday, May 6 at 7:00 pm
University Book Store
4326 University Way NE
Oklahoma City, OK 
Wednesday, May 7 at 6:30 pm
Full Circle Books
1900 NW Expressway
Tulsa, OK
Thursday, May 8 at 7:00 pm
Book Smart Tulsa
Fifteenth and Home
1512 East 15th Street
Washington, DC
Saturday, May 10 at 6:00 pm
Politics & Prose
5015 Connecticut Avenue NW
Brooklyn, NY
Monday, May 12 at 7:30 pm
Greenlight Bookstore
686 Fulton Street
Wellesley, MA
Tuesday, May 13 at 7:00 pm
Wellesley Books
82 Central Street
Tickets are $10 and refreshments will be served.
Wayzata, MN
Wednesday, May 14 at 7:00 pm
The Bookcase
824 East Lake Street
Santa Cruz, CA
Thursday, May 15 at 7:00 pm
Bookshop Santa Cruz
1520 Pacific Avenue
Pleasanton, CA
Friday, May 16 at 12:00 pm
Towne Center Books, "Read It and Eat"
555 Main Street
Tickets are $32 and include lunch and a copy of DELANCEY. Reservations required.
San Francisco, CA
Saturday, May 17 at 12:30 pm
Book Passage
1 Ferry Building, #42
Mission Viejo, CA
Sunday, May 18, beginning at 10:00 am
Books Are Better Shared
Norman Murray Community Center
Tickets are $25. Registration required.
Seattle, WA
Thursday, May 22 at 6:30 pm
Book Larder
4252 Fremont Avenue North
Vancouver, BC
Monday, May 26 at 6:00 pm
Barbara-Jo's Books to Cooks
1740 West 2nd Avenue
Tickets are $45 and include refreshments and a copy of DELANCEY. Reservations required.
Kirkland, WA
Tuesday, June 3 at 7:00pm
Parkplace Books
348 Parkplace Center
Portland, OR
Monday, June 9 at 7:30 pm
Powell's City of Books
1005 West Burnside Street
Olympia, WA
Tuesday, June 10 at 6:00 pm
Bayview School of Cooking
516 West 4th Avenue
Spokane, WA
Tuesday, June 24 at 7:00 pm
Auntie's Bookstore
402 W. Main
Olympia, WA
Thursday, September 18 at 7:30 pm
Olympia Timberland Library
313 8th Avenue SE
Happy almost-weekend.
P.S. Make yourself a Black Manhattan tonight! I had one last weekend, with Amaro Nardini in place of Averna, and I'm still thinking about it.