Hi, friends.
I'm in Paris now.
I know I just typed that as though it were nothing, but what I meant was: I'M IN PARIS NOW! That sentence should always be written in all caps, with an exclamation point.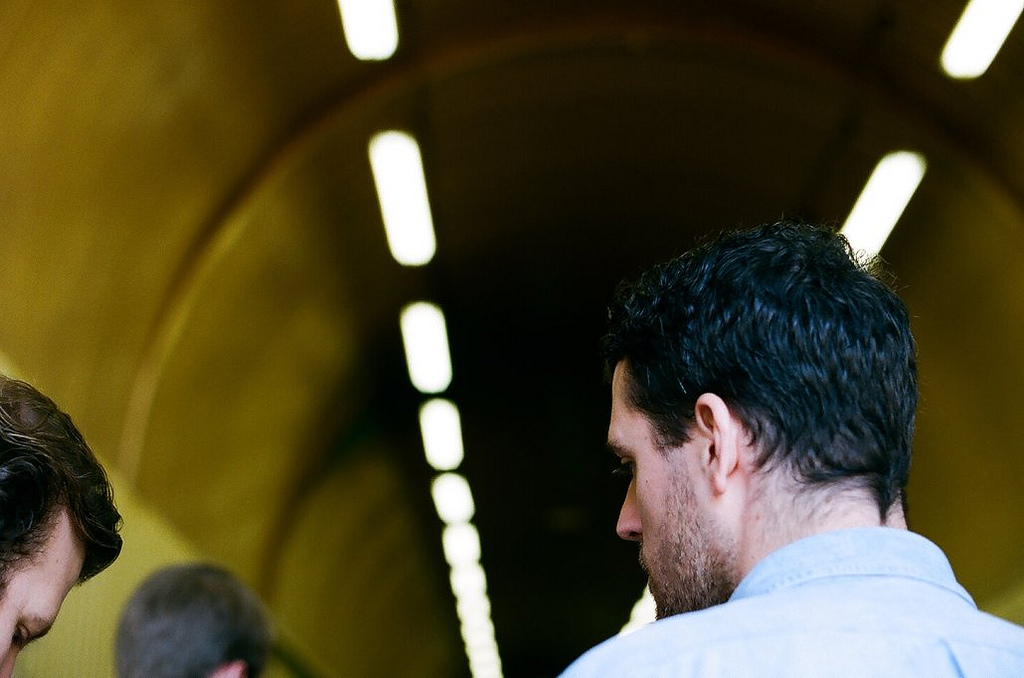 I took the train down from London on Wednesday, and I've been staying with a friend. From where I'm sitting on the pullout sofa in her living room, I can hear a moped in the square outside and Night Moves on the stereo in the kitchen. She and her husband are sitting in there, at the counter. He's doing a crossword puzzle, tapping his fingers in time. They've been good to me.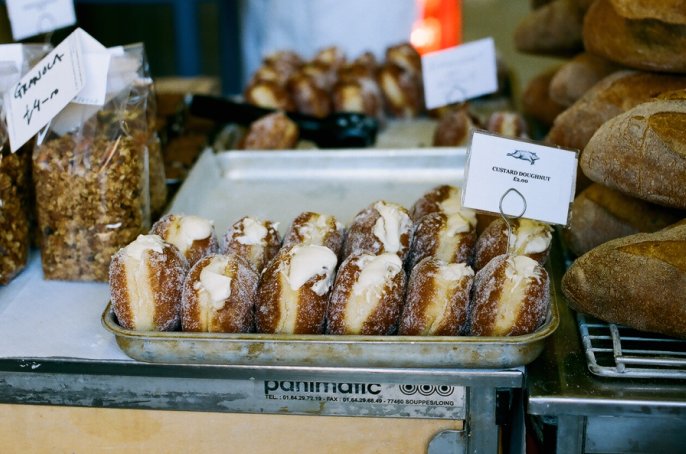 I shot a whole roll of film in twenty minutes yesterday morning! I'm an animal. Who knows what today holds.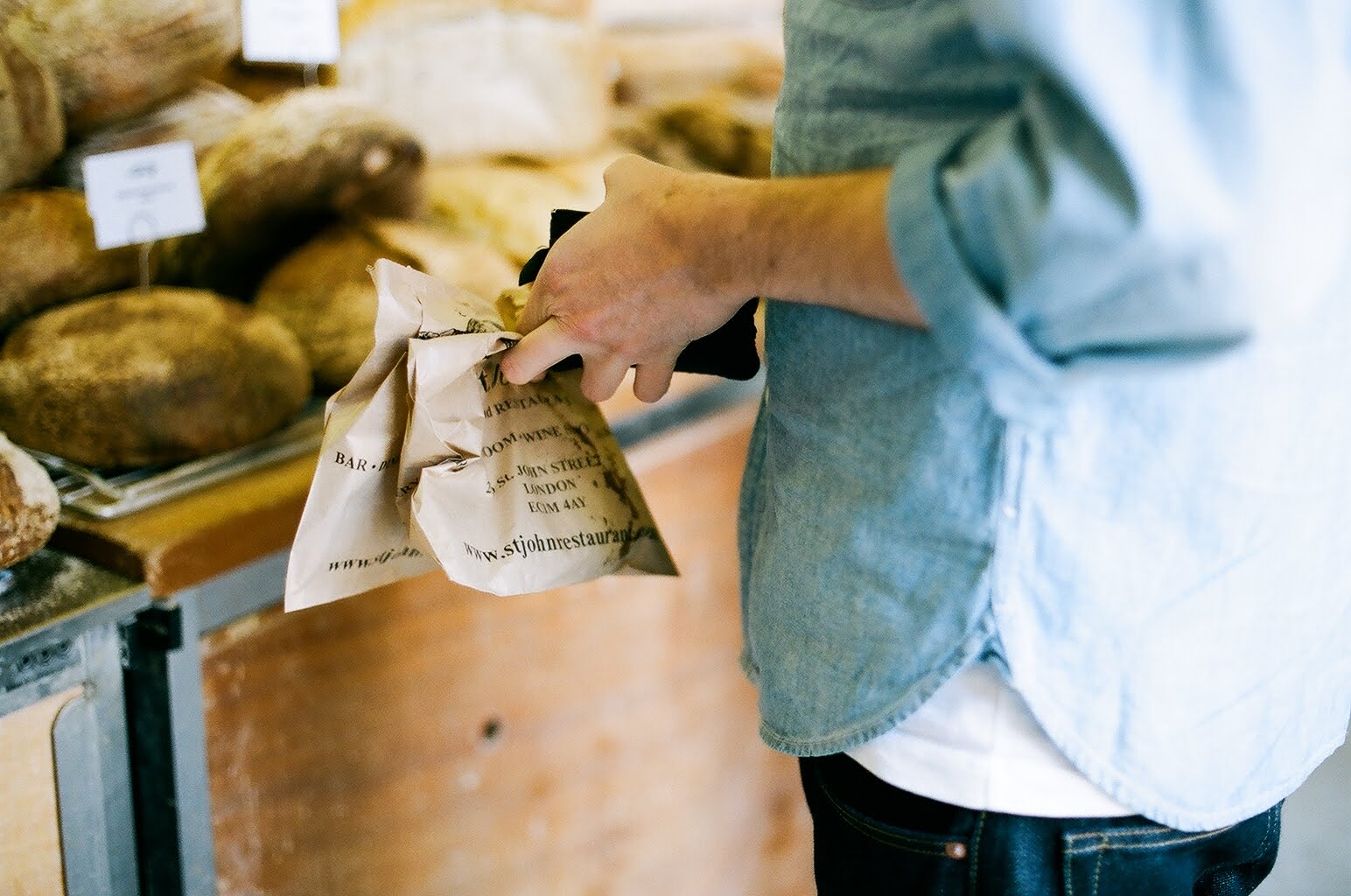 These shots, however, are from London. Apologies for any confusion. I still have a lot to show you from London. I don't know when or where I'll be able to get my Paris rolls developed, or any of the rolls I shoot from here on out. I guess we'll stay in London for now.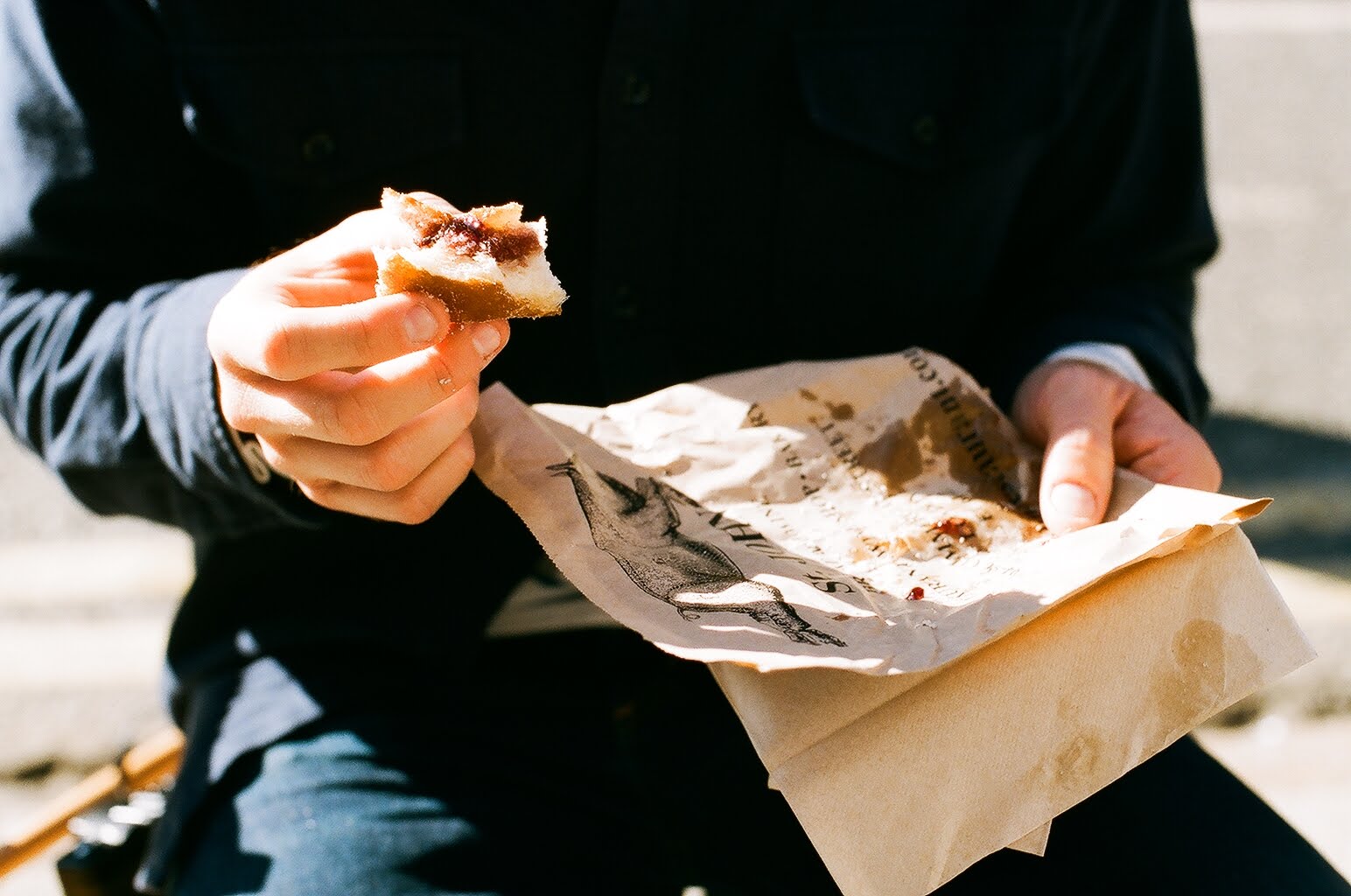 This was October 15, a Saturday. We began at St. John Bakery, under the railway arches on Druid Street. I guess it's part of the market that has sprung up along Maltby Street, but it's technically on the Druid Street side, under arch #72. If you go, do as Brian taught me: get the custard doughnut. (That's what you see in the second photo, above.) Then go around the corner to Monmouth, get a filter coffee, and if it's not raining, sit on a folding chair outside to eat. Don't forget a napkin. These are messy doughnuts. More to the point: sexy doughnuts. I wanted to get a room with mine.
(Brian had a doughnut filled with blackberry jam. I didn't taste it, but he said it was great. Still, get the custard.)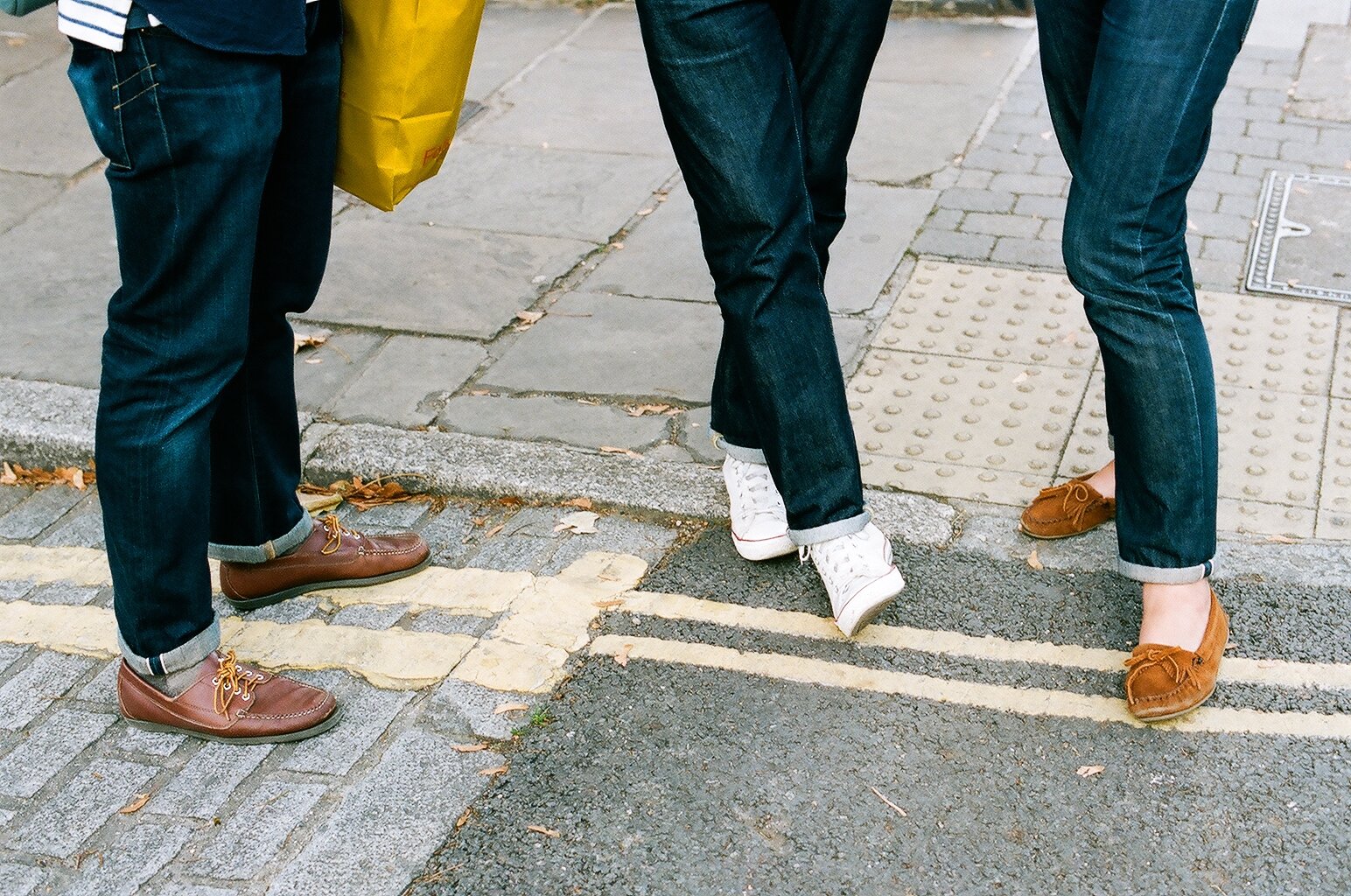 Later, an afternoon at the Drapers Arms.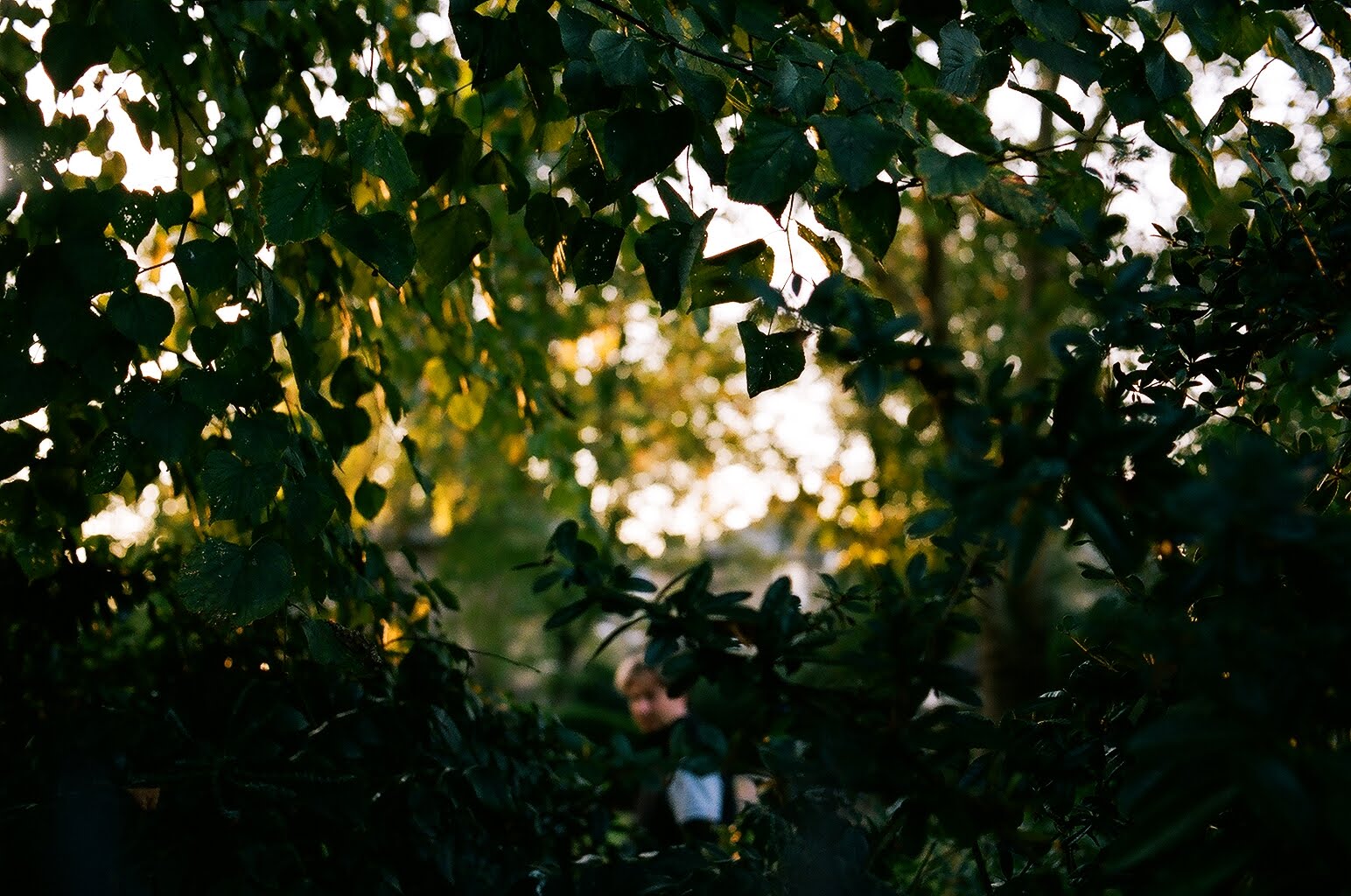 I had a Camden Hells and my first pickled egg and crisps.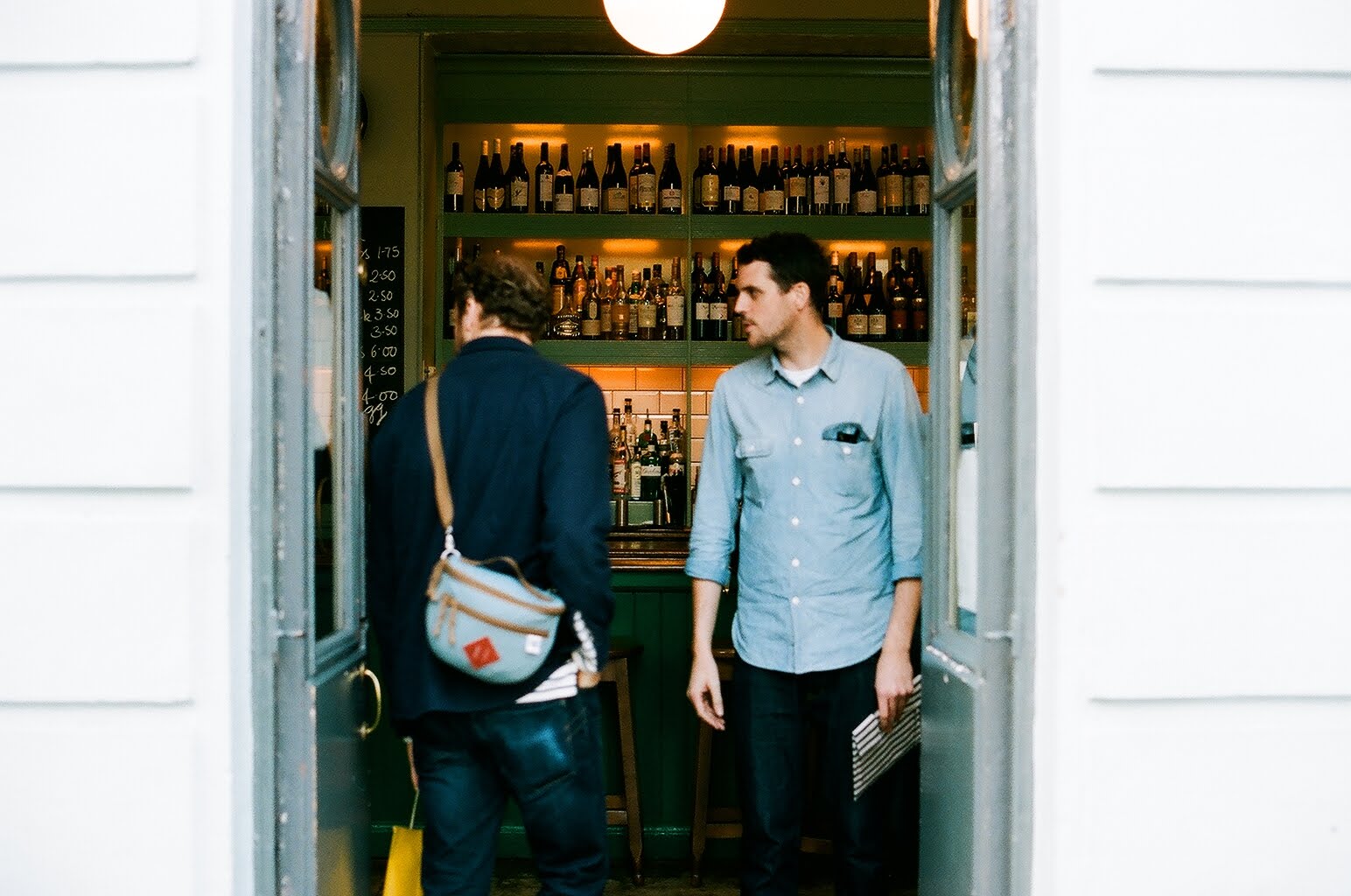 My friend Christophe showed me how to do it. He opened a bag of salt-and-vinegar crisps (known to us Americans as chips), dropped the egg inside, and shook the bag. The egg was now covered in crumbs and vinegary salt. Not bad. Not bad at all.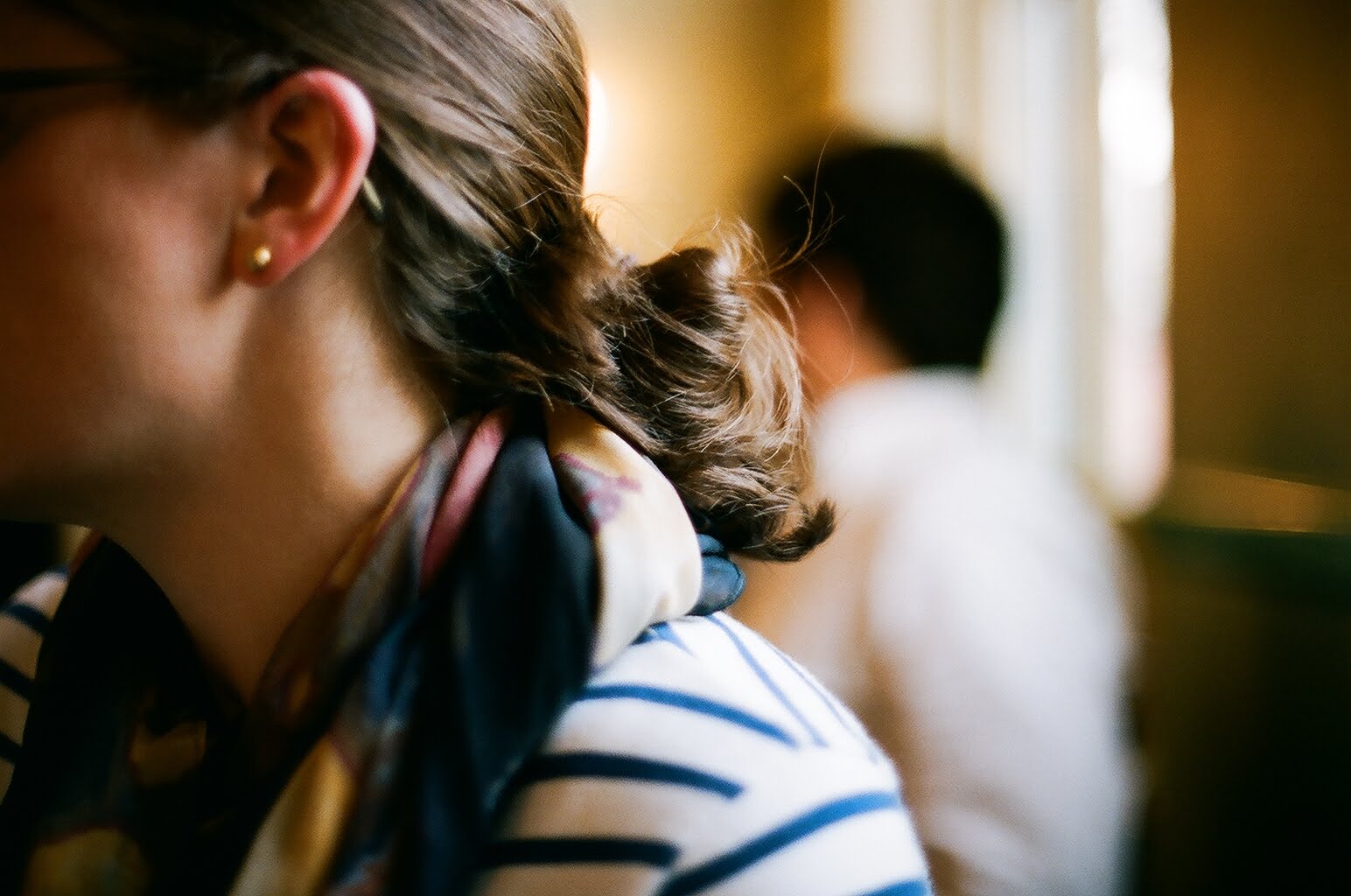 I feel glad for good friends today.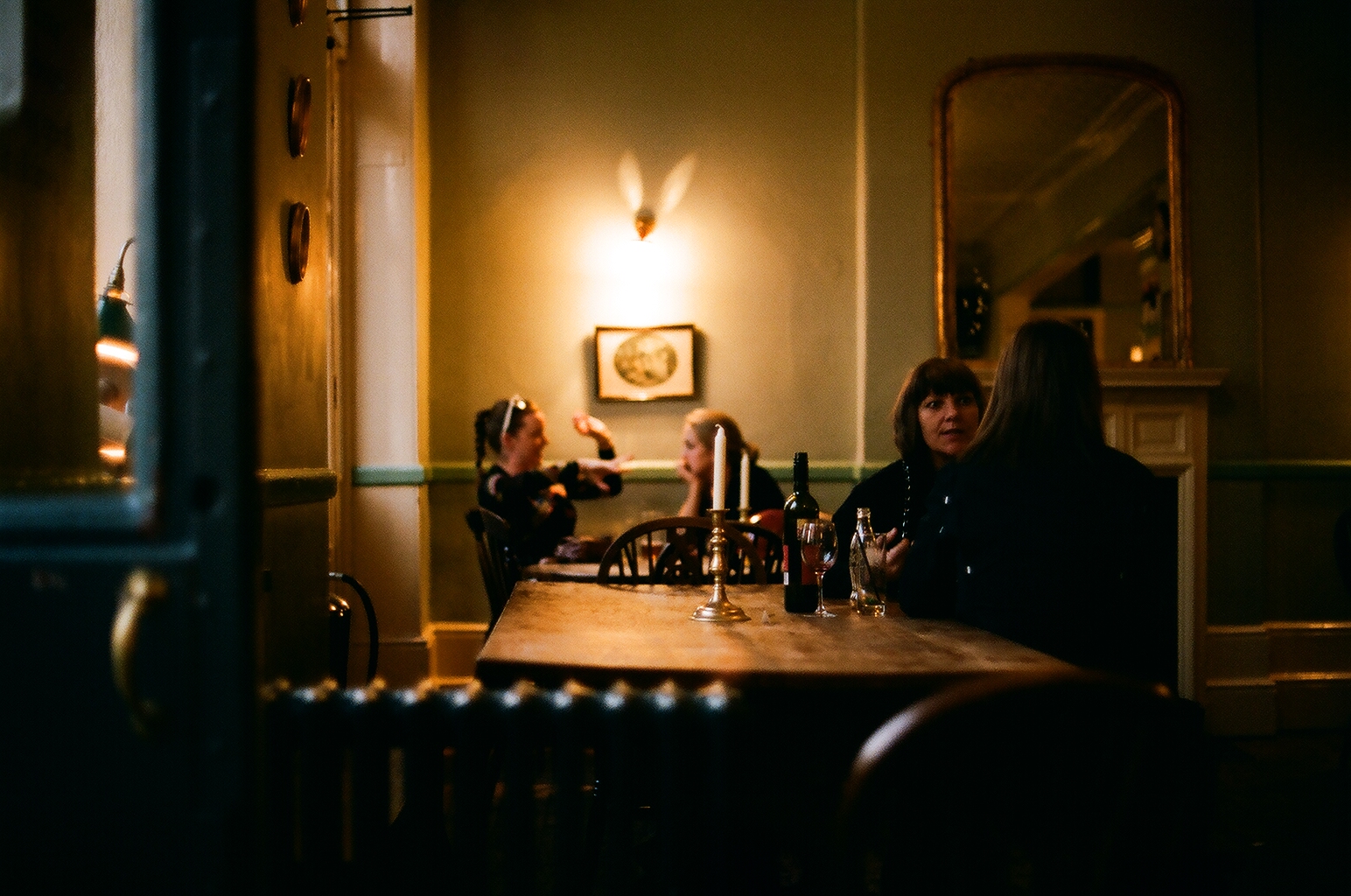 Happy weekend to all.