I am pleased to report that we are finally approaching the part of this restaurant thing when we actually get to cook. It's kind of amazing.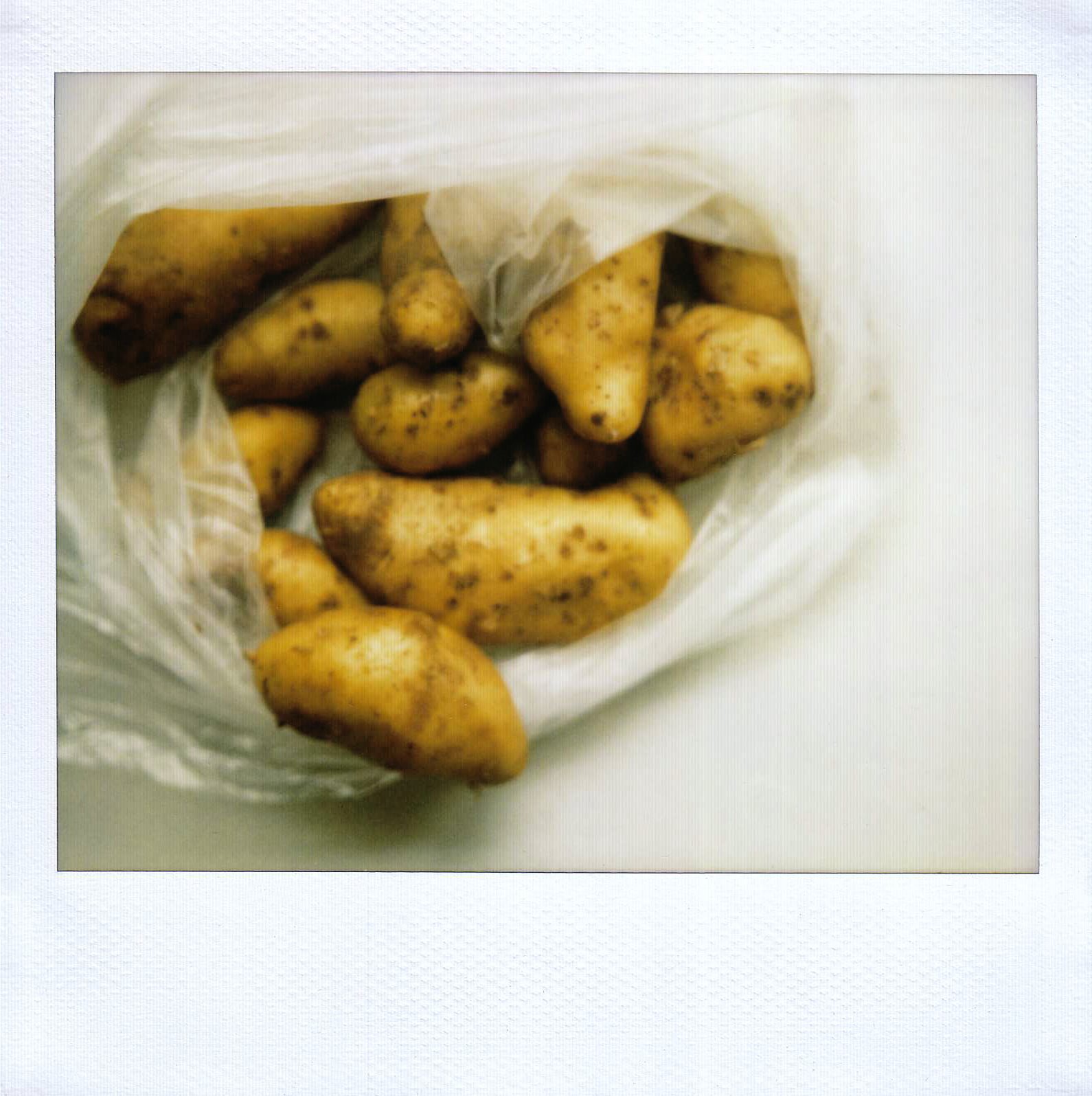 The construction is essentially done. There are some details left to complete, like installing acoustic paneling (to cut down on noise), hanging art and mirrors, and setting up the computer system, but we're very close. Two of our construction workers – I'm not going to say who (rhymes with "Holly" and "Mandon") – accidentally glued an eight-foot-tall chalkboard to the floor on Sunday, but it's okay. It came up easily enough. We're really very close. And we still seem to remember how to cook, which is promising, since that's the whole point.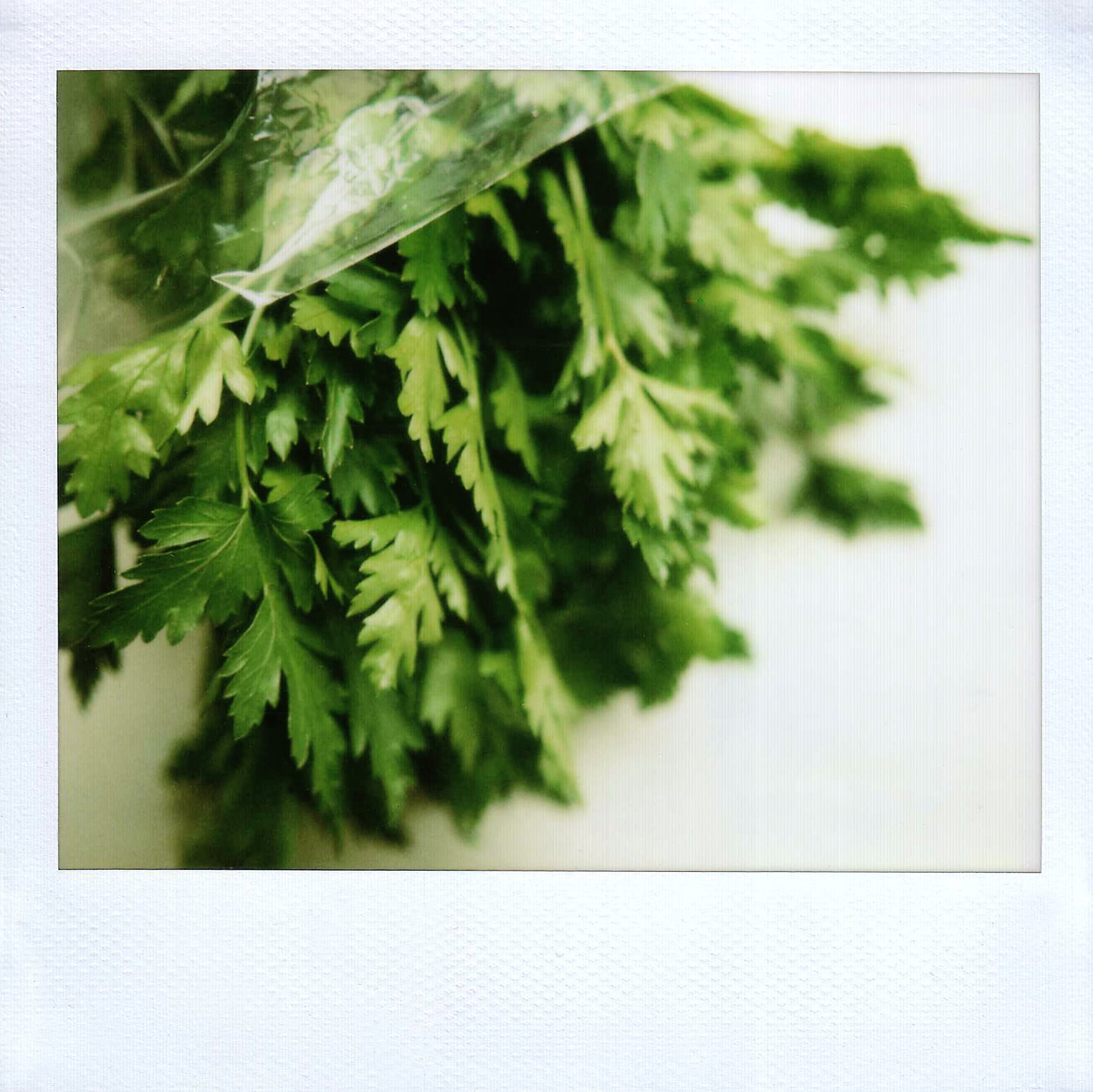 About ten days ago, we held a private dinner at Delancey. The evening was a collaboration with our friends Olaiya and John, part of a series of charity dinners that they organize and host under the name Little Spark, with proceeds going to Women for Women International. It was our first time cooking for paying guests, and needless to say, there was a certain amount of terror involved. And a lot of excitement. And adrenaline. If you were there, I was the crazy lady in yellow rubber gloves, standing at the dishwasher until 1 am, grinning like an idiot at the empty plates.
Dinner was served family-style, and the focus of the evening was pizza, but we served a full three-course menu, starting with wood oven-roasted vegetables and ending with chocolate chip cookies with sea salt and housemade ice cream. Everything but the pizza was mine to do. I went to the farmers' market the day before – though once we open, we'll be buying from a couple of local farms who deliver, as well as a produce distributor who works with other local farms – and bought what looked good: bundles of small carrots, the freshest broccoli I'd ever seen, bags of small yellow potatoes, and a fat bunch of parsley. I wanted to keep it simple. So I cut the broccoli into florets and tossed them with olive oil, salt, ground cumin, and ground coriander. (A lot like this, actually, minus the shrimp.) When they came out of the oven, the florets were charred in spots, frizzled at their edges, so that they crunched softly – like water chestnuts, I decided; I love water chestnuts – between your teeth. We squeezed some lemon over them, and that was it. The carrots were left whole, tossed with olive oil and salt and roasted quickly, so that they caramelized without turning to mush, and then they too got some lemon, along with a splash more olive oil and some aleppo pepper. But what everyone asked about, and what I wanted to tell you about today, was the potatoes.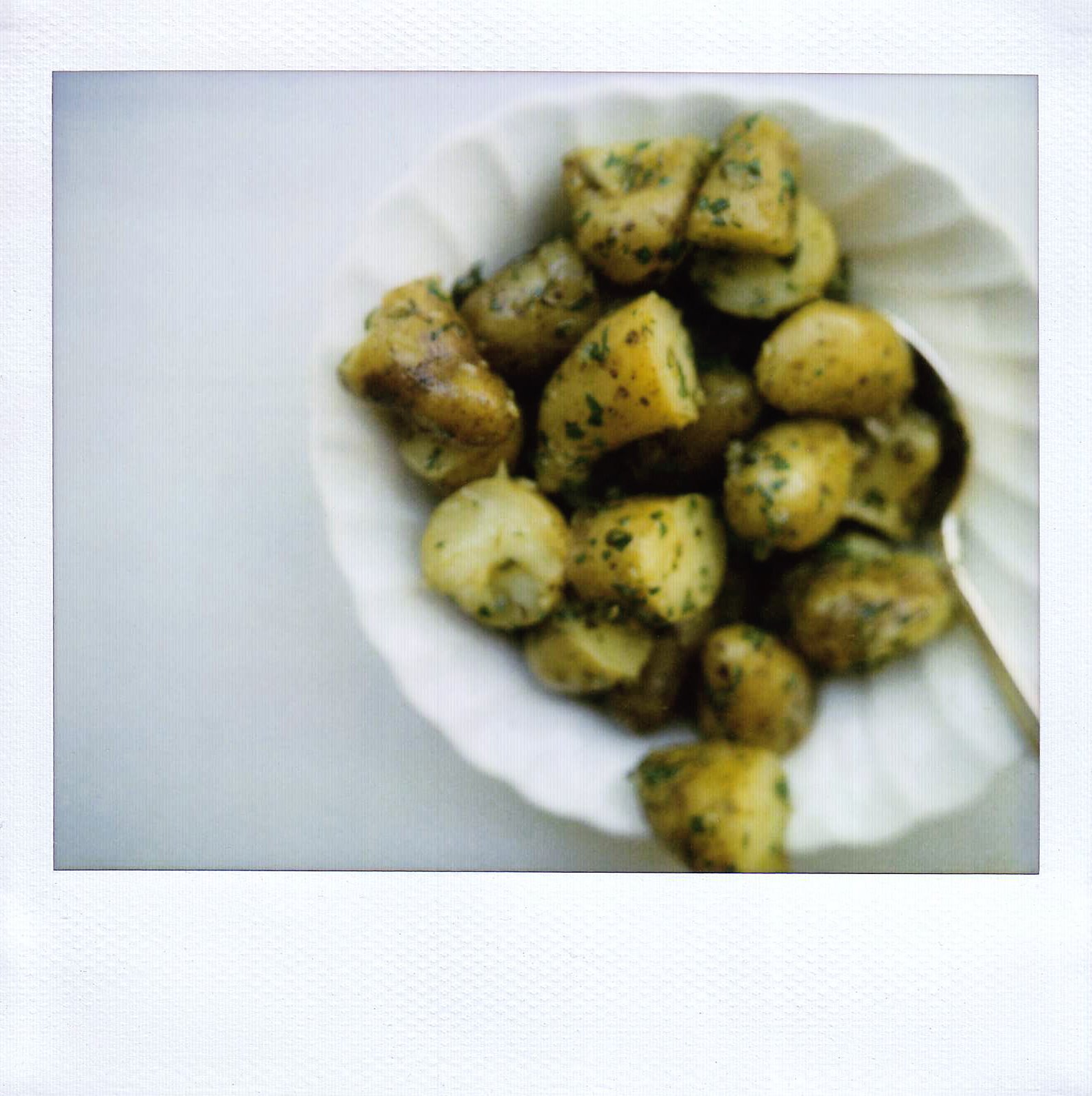 That's them in the photograph up there: steamed potatoes tossed with salsa verde. But ignore the steamed part. Steamed potatoes are totally fine, but for the dinner, we served them halved lengthwise and roasted, so that they were crispy and browned, delicious even before the salsa verde came along. Either way, however you do it, I am here to tell you to make this sauce. It's similar to sauce gribiche, in a sense – both have parsley, capers, olive oil, and lemon – but it's simpler, quicker, easier to bang up if you don't have an herb garden at your disposal. (Ours was an early casualty of the restaurant. It's now so far gone that our landlord actually mowed it the last time he came over.) If you, like me, tend to buy a bunch of parsley for a recipe and wind up with half of it moping around, festering in your crisper drawer, this is for you.
Basically, you take roughly equal parts capers and Italian parsley, and you moisten them with olive oil and lemon, and then you season it all with some garlic, lemon zest, red pepper flakes, and a couple pinches of salt. I imagine that it might be good on chicken, or some cold leftover steak, but it's insane on roasted potatoes. If you really mean business, toss it into the potatoes when they're still hot, and then lean over the bowl while the whole thing opens up and blooms: the tangy capers, the brightness of the lemon, the fragrance of the olive oil, the grassy green parsley. I can smell it just sitting here.
Recipe
Salsa Verde for Potatoes
enough for about 1 ½ lb. potatoes
For this recipe, we use capers in brine, and we don't rinse them after draining. And just so you know, you can multiply this recipe to make a lot at a time, but you'll want to watch out for the garlic. Its flavor tends to grow exponentially, and it can quickly become overpowering. For large quantities, add garlic to taste.
Oh, and just in case of confusion: the term salsa verde is a sort of catch-all used to describe a variety of green herb-based sauces, so if you've seen other salsa verde recipes that looked different from this one, that's why. (For example, there's a salsa verde in my book that uses cilantro, chiles, and lime juice. Nothing like this one, but pretty killer on roasted cauliflower.)
6 Tbsp. olive oil
3 Tbsp. capers, drained and coarsely chopped
2 Tbsp. finely chopped Italian parsley
2 medium garlic cloves, pressed or minced
1 ½ tsp. lemon juice
½ tsp. finely grated lemon zest
1/8 tsp. kosher salt
Pinch of red pepper flakes
Combine the ingredients in a small bowl, and whisk to mix well. Set aside for 15 to 30 minutes, to allow the flavors to meld. Toss with hot roasted, steamed, or boiled potatoes. (But preferably roasted.) Salt to taste, if needed.