February, February. I had forgotten how trying it can be.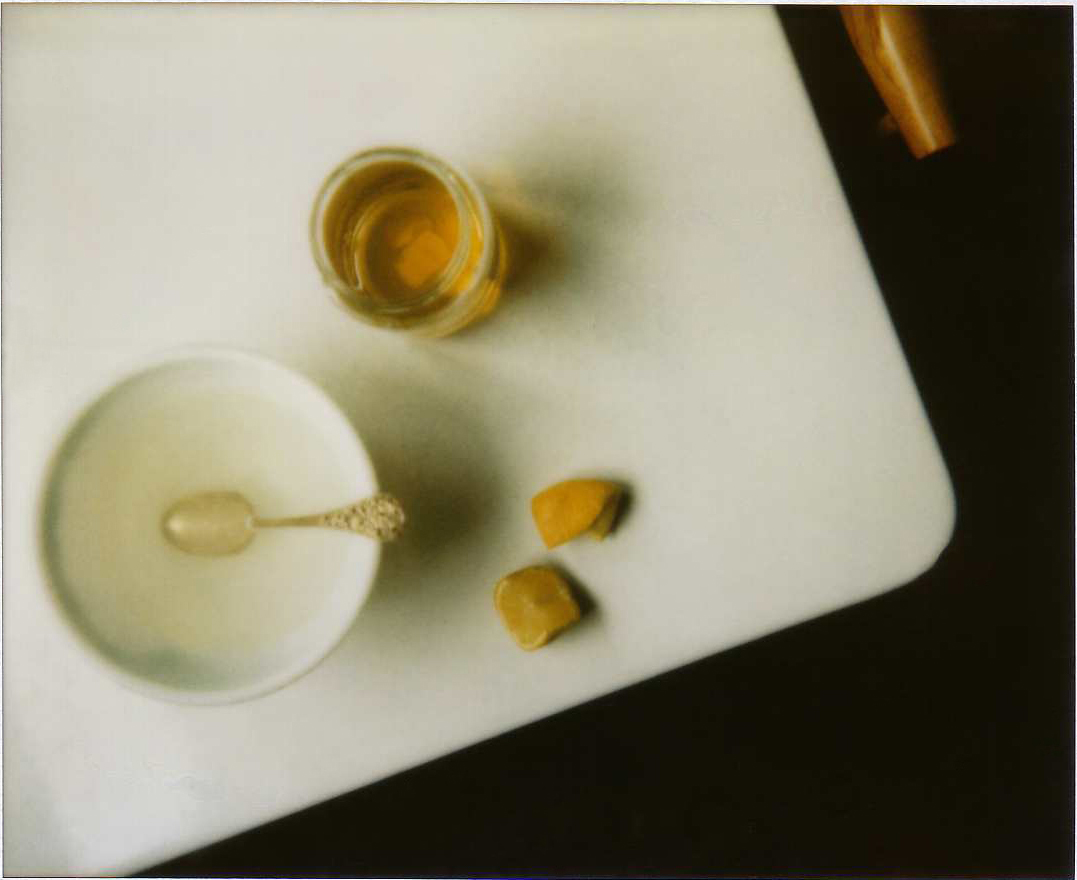 I seem to have come down with a cold. I battled it for the better part of last week, and I thought I had won, but yesterday, it sneaked up and kicked me behind the knees, the way I do sometimes to Brandon when we're in line at the grocery store, only I'm gentle and giggly about it, and this cold is neither. But I wanted to stop by here today anyway, because I have some good news for you. (And some butterscotch cookies! I made a recipe that worked! Ring the bells!)
The news is this. Those of you who lobbied for a book event in New York, take note: your wish has been granted. I will be at Idlewild Books on March 18 at 7:00 pm, and I am so, so excited to say that. I expect to see you all there. OR ELSE.
And now, the cookies.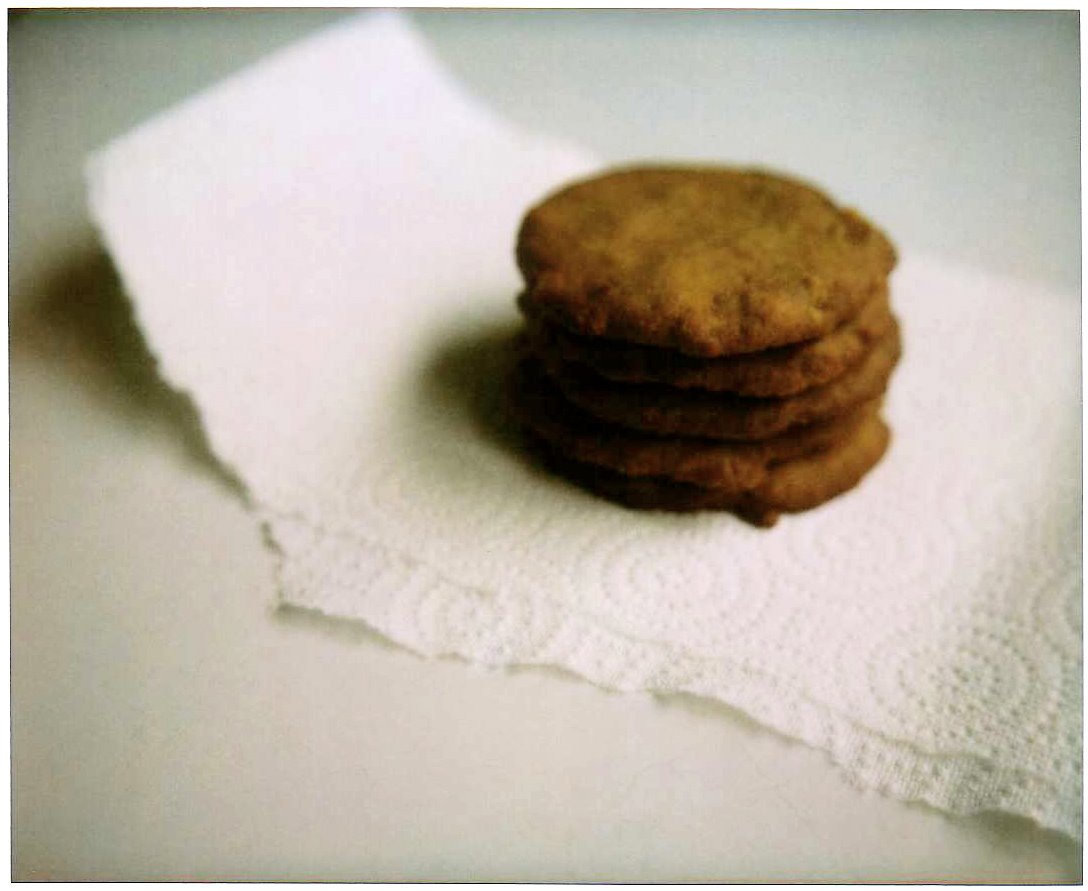 If I didn't have a sinusache, or a headache in my sinuses, or whatever the clinical term might be, I might have been able to take a better, less blurry photograph for you. But today was not the day for that. So please take my word for it: those are cookies, not lumpy pennies. They're the butterscotch cookies from Judith Jones's memoir The Tenth Muse. When I was reading it, this was the first recipe I dog-eared, even before the céleri rémoulade, and I don't know why on earth it took me over a month to make the thing. I certainly won't wait another month to make it again.
In the headnotes, Jones attributes this recipe to Schrafft's, a restaurant in Manhattan where, as a child, she used to go for ice cream sodas or a sundae. (I particularly like her description on page 16: "I would sometimes go with a few classmates to Schrafft's, one of the chain of genteel restaurants where the waitresses were all of Irish descent and dressed parlor-maid-style in black with a starched white apron and headpiece." Parlor-maid-style! Headpieces! Hire me!) Apparently, whenever she went to Schrafft's, she would leave with a dozen of their butterscotch cookies, her favorites at the time. But then Schrafft's closed, and with it went the cookies. Years later, no doubt in a moment of spectacular brilliance, Jones asked James Beard if he remembered those butterscotch cookies, and he not only remembered them fondly, but he called the president of the company and asked for the recipe. I need a James Beard in my life.
But barring that, a few butterscotch cookies is a fine substitute. They may be sort of homely, the brown paper bag of the cookie genre, but they more than make up for it in texture and flavor. They're thin and crisp – almost wafer-like, thinner than they look in the photo above – with a fine, lacy edge and a freckling of crunchy pecans. The unbaked dough is relatively simple, sweetened with dark brown sugar and punched up with a decent amount of vanilla and salt, but it bakes up to something complex and sophisticated. The finished cookies are sweet but not too sweet, salty but not too much so, fragrant with whatever it is that makes butterscotch smell like butterscotch. I think it's time for my next dose of antihistamine.
These cookies would be delicious, I imagine, with tea or coffee, or maybe as the bookends of an ice cream sandwich, with vanilla or coffee ice cream. For now, I'm eating them with my therapeutic cocktail of hot water with honey and lemon, and even that isn't too bad.
Schrafft's Butterscotch Cookies
Adapted from The Tenth Muse, by Judith Jones
The original recipe does not specify whether or not, or how much, to pack the brown sugar. I lightly packed mine, just enough to smooth the top, and it worked out nicely. Also, does anyone know what the nonfat dry milk does here? It must do something important, but I'm stumped.
Lastly, note that the flavor of these cookies takes some time to develop. I baked them last night, and they were good, but they were even more interesting by this morning. And they're fantastic tonight.
1 ¾ cups all-purpose flour
½ tsp. baking soda
½ tsp. salt
14 Tbsp. (1 ¾ sticks) unsalted butter, at room temperature
1 ¼ cups dark brown sugar
1 large egg
2 Tbsp. nonfat dry milk
1 Tbsp. vanilla extract
1 cup finely chopped pecans
Preheat the oven to 375°. Grease two cookie sheets, or line them with silicone mats.
In a small bowl, whisk together the flour, baking soda, and salt.
In a medium bowl, cream the butter and sugar. (I used my stand mixer for this.) Add the egg, dry milk, and vanilla extract, and beat to incorporate. Add the dry ingredients, and beat to blend. Fold in the pecans by hand. Drop the batter by heaping tablespoonfuls onto the prepared baking sheets, leaving 2 inches between each mound. (I was able to fit about 10 or 11 cookies on each sheet.) With damp fingers, press each mound into a circle about 2 ½ to 3 inches in diameter. Bake for 8 to 10 minutes, or until lightly browned. Carefully scrape up the cookies with a spatula, and transfer them to a rack to cool. Repeat with remaining dough on cooled baking sheets.
Store cooled cookies in an airtight container at room temperature.
Yield: about 30 cookies