Hello, hello.
I can't stay for long, but I just had to pop in. I had to thank you for all your words of wedding wisdom last week. You'll be happy, I think, to know that things are much better – much calmer – around here. It's not that there's any less going on, really. Our wedding is 12 days away, so there are plenty of things to do. It's just that this week's things are much better than last week's. Then, it was phone calls and seating charts and numbers and floor plans. Now it's cake and pickles and party favors. I'm up to my ears in brine and batter, but I've got to say, it's pretty awesome. Really. You should try it sometime. It may be a little tiring, but I can think of few better spots for a mid-summer swim than a sea of vinegar and chocolate.
So if I'm absent around here these days, you know why. I'm in the kitchen. I've got my hair pinned up, the windows pushed open, and the oven on. I didn't expect to say this, smack-dab in the center of all this hubbub, but I feel like a million bucks. I'm as happy as a pig in slop. When Brandon and I decided to make pickles and cakes for our wedding, I had no idea that it would make me so happy. People thought we were crazy to want to do this, to take on yet another project in the midst of The Project to End All Projects. I'm so glad that we didn't listen. For all the heart and emotion wrapped up in a wedding, planning it is essentially a cerebral exercise – a bunch of enormous, unwieldy ideas jostling one another, racing to be made real. Baking and brining, on the other hand, are wholly, heavenly tangible. They're slow. They're messy. They're slippery and sticky. They make a girl feel like an honest-to-goodness human being – which feels a lot better, in my opinion, than being a bride.
For the past few days, Brandon and I have been at home with the music cranked up loud, making a mess of the kitchen, cleaning it up, and making a mess again. Today, instead of trotting out a recipe as I usually do, I wanted to show you a few snaps of what we've been up to. I hope you won't mind. I've just been finding it all so pretty.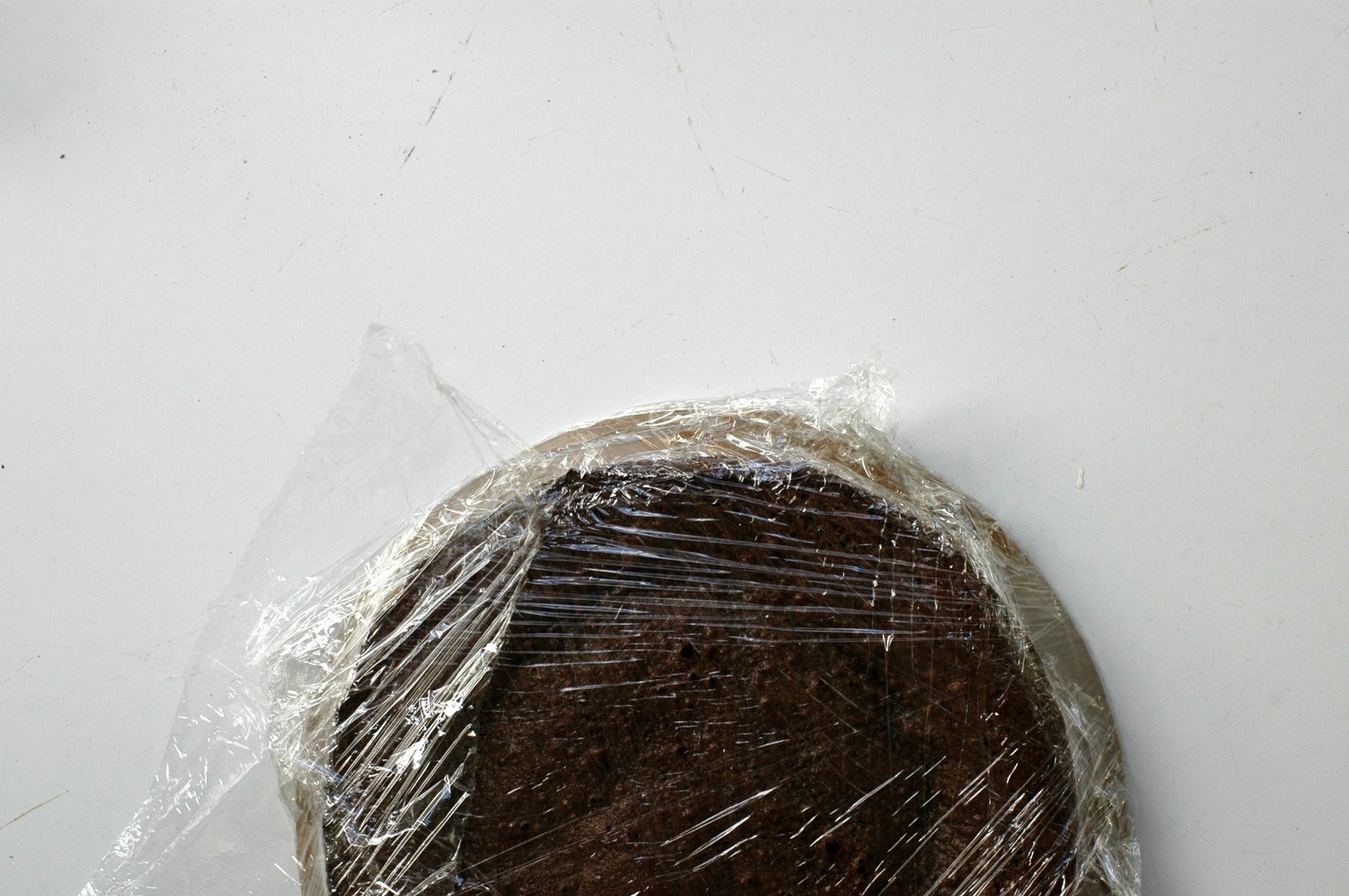 Our wedding cake is one that's familiar to a lot of you. It's a riff on this cake, the fudgiest, tastiest, most worthy one I know. Its formal name is gâteau au chocolat fondant, meaning a soft, rich, melty-centered cake, but my friend Kate prefers to call it the "winning hearts and minds" cake. She's got the right idea. It's powerful, persuasive stuff. It's not something you'd want to serve to someone you feel so-so about. It's what you serve when you want someone to stick around. Like, you know, your husband.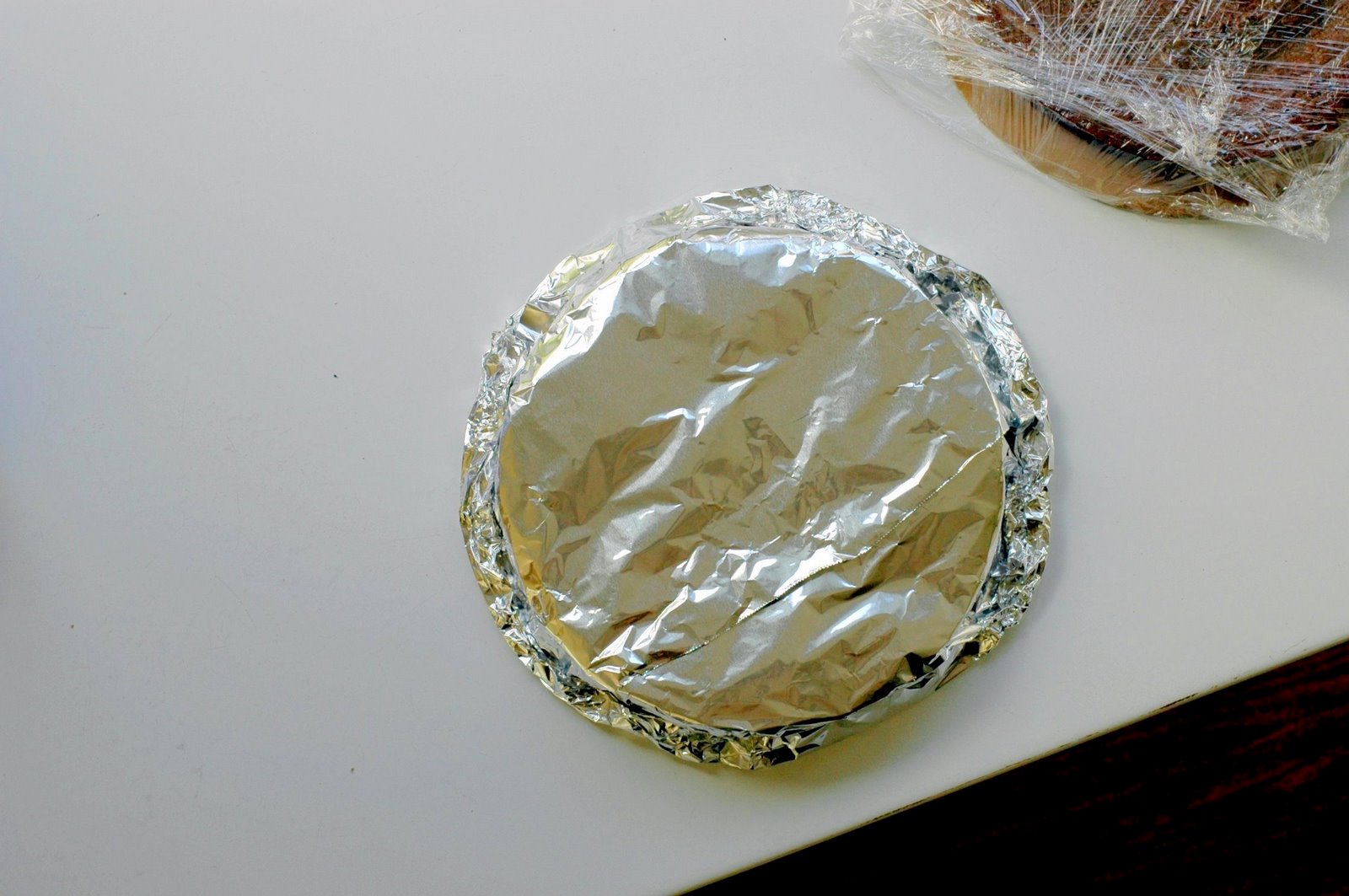 I'm making twenty of them. It's not nearly as bad as it seems, I promise. It's actually a breeze. I just stir, bake, wrap, and freeze; stir, bake, wrap, and freeze. Their texture and flavor actually improves with a week or two in the freezer, which makes them the easiest, most unfussy wedding cake I can imagine. The work-to-pleasure ratio is about 1:10, I'd say. They're not beauty queens, of course, but I don't care a wink. I never liked white frosting much, anyway.
We're also giving the recipe to our guests as part of their party favors. I think that's kind of fun.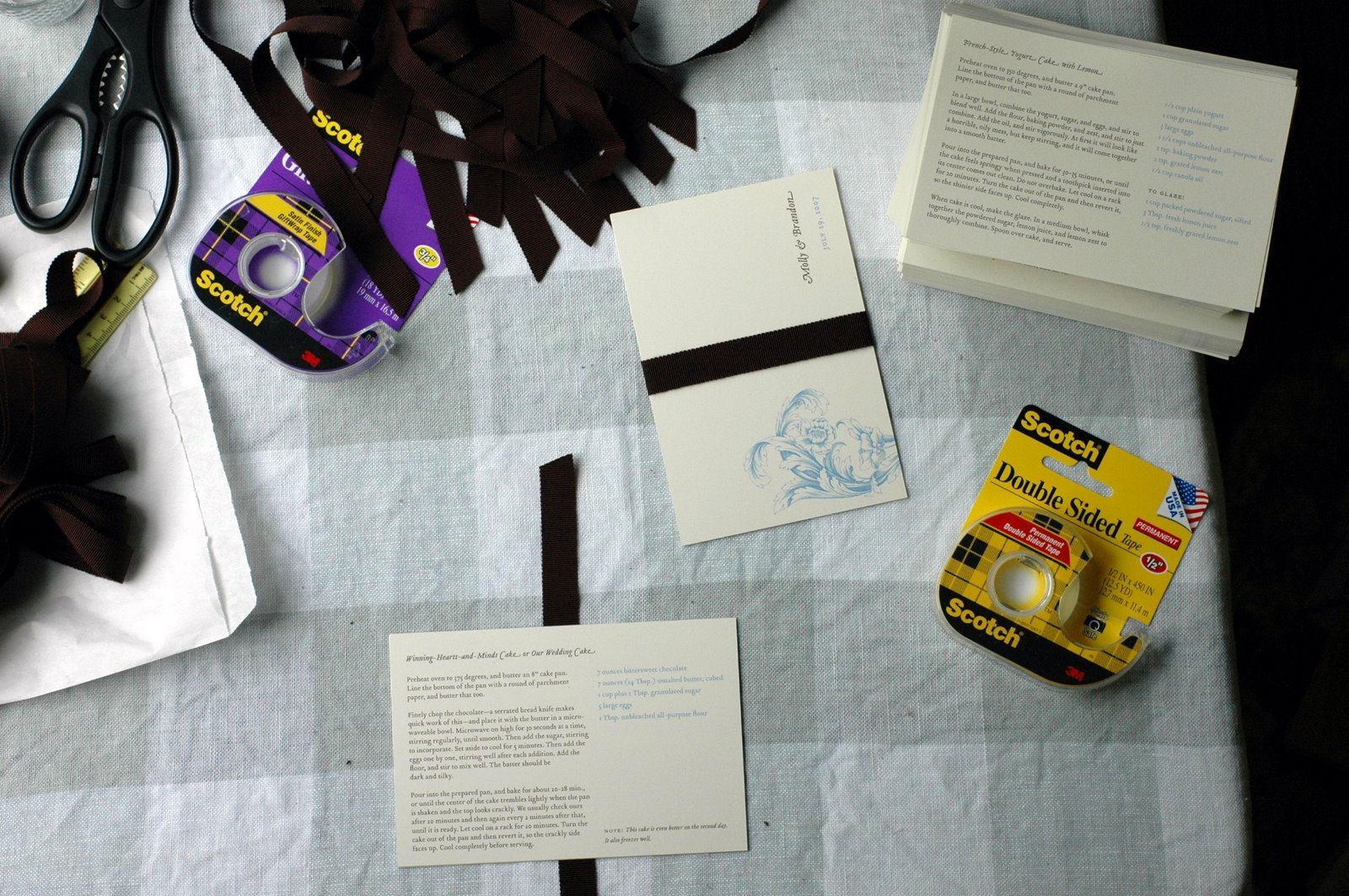 And the pickles! Oh, the pickles! We had to have pickles. It would have been wrong not to. We're making a few different types, and we'll eat them at the rehearsal dinner, a picnic in a park near an old red barn. We're having pulled chicken sandwiches on salted rosemary rolls, piles of roasted vegetables, and a potato salad tossed with haricots verts and a grainy mustard vinaigrette. We're hoping our guests will play frisbee and bocce, drink lots of beer, and eat jar upon jar of pickles. It all sounds awfully good to me.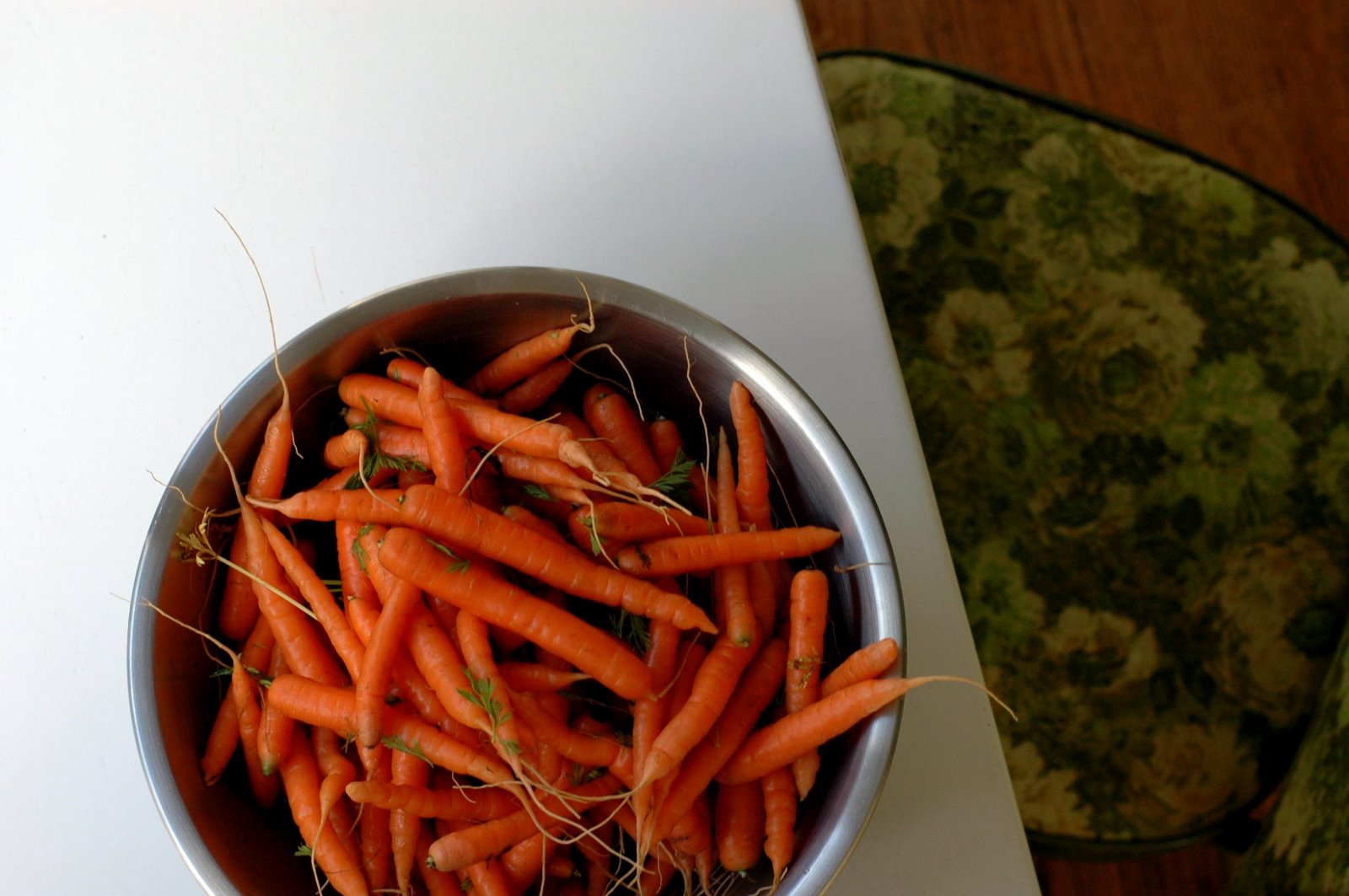 We bought the carrots from our favorite local farm, Willie Green's. If you were at the Phinney farmers' market last week and wanted some of their carrots, I'm so sorry. We nearly bought up the whole basket. They were spindly and sweet, as small and delicate as a lady's thumb.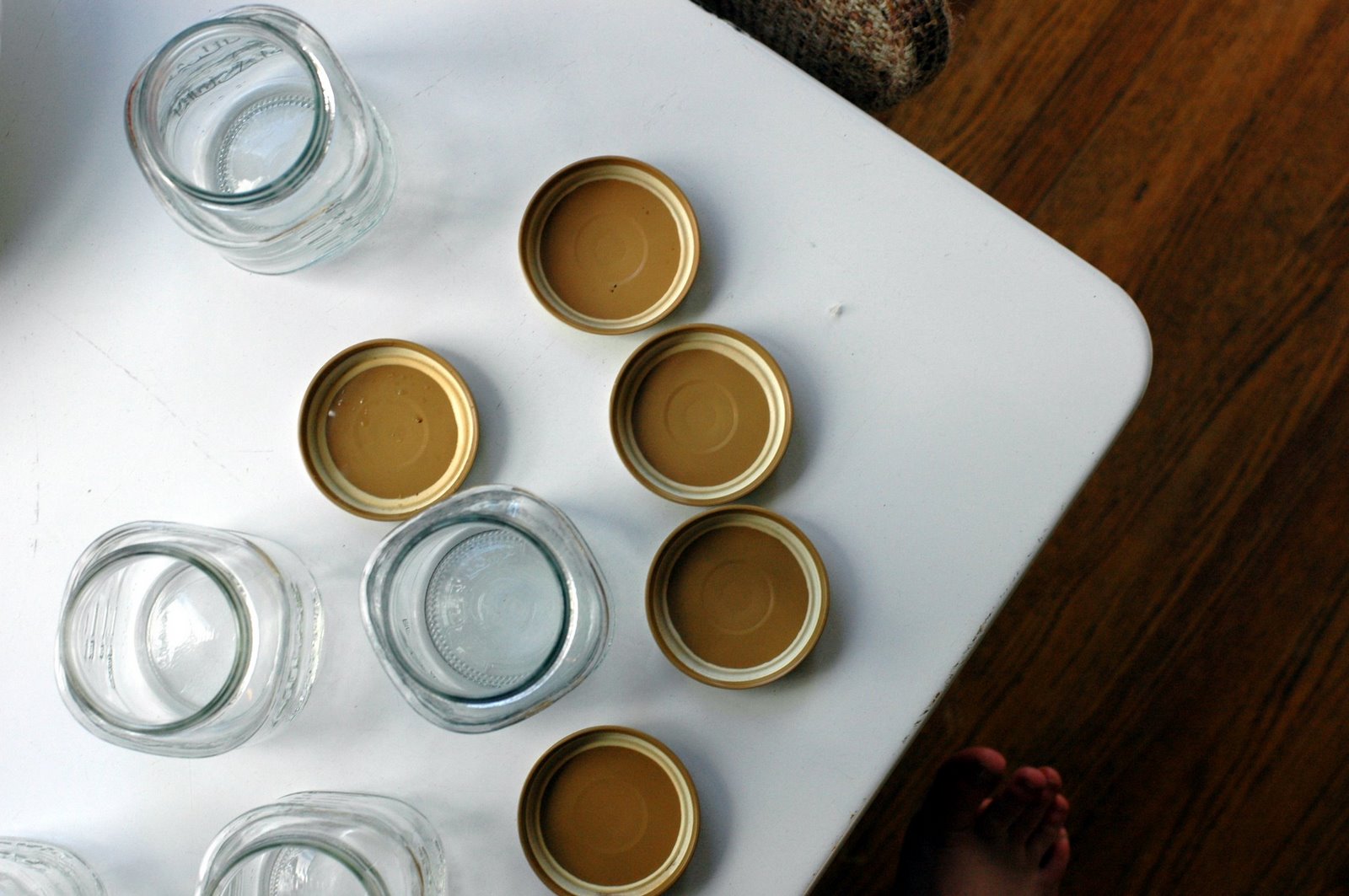 And they're just the right height to stand up, shoulder to shoulder, in a quart-size Mason jar.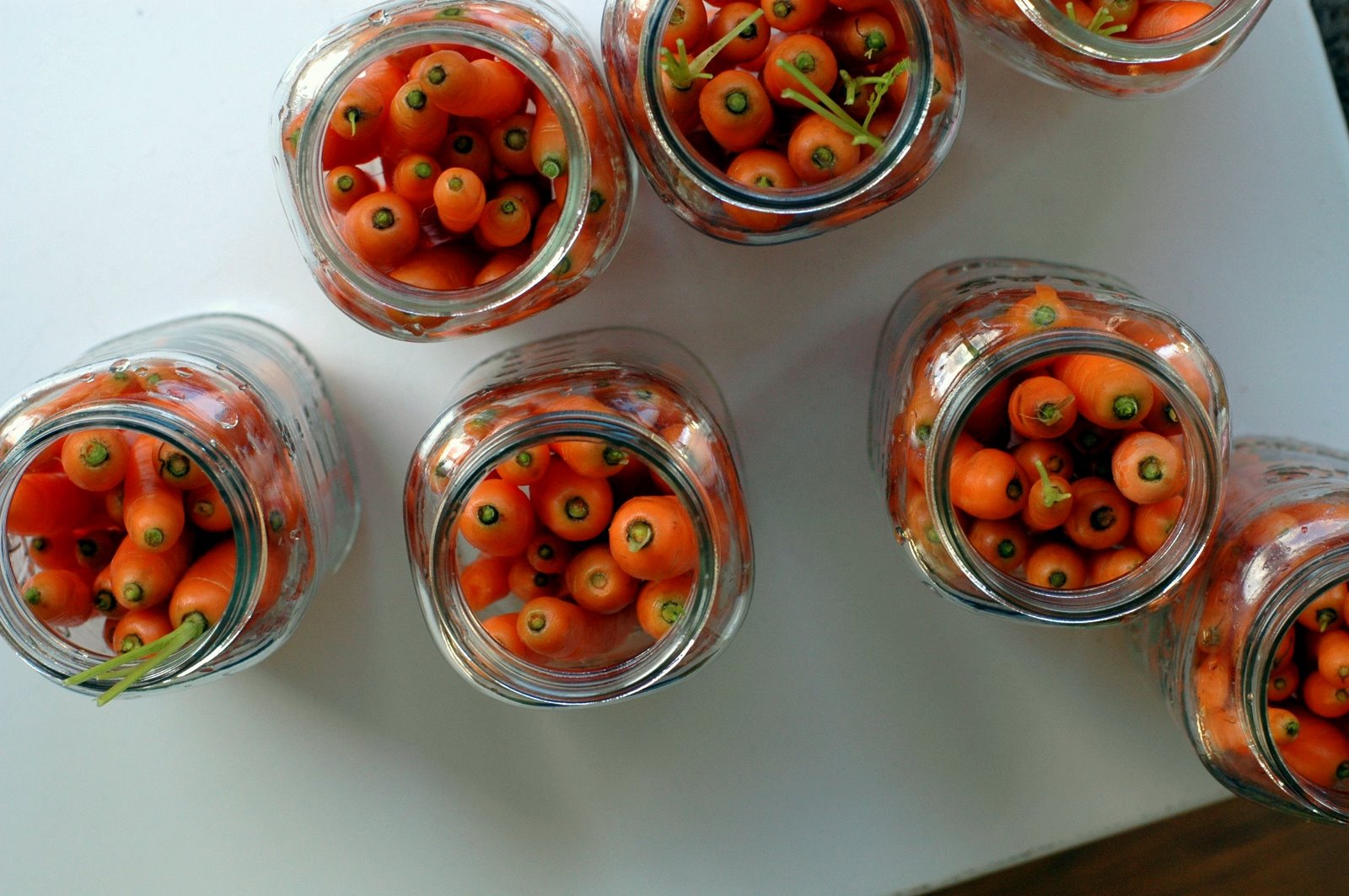 We could have had our caterers make them, of course, but it would have been silly, since we're regular picklers around here. Brandon made a brine with apple cider vinegar, garlic, mustard seed, and thyme. Because carrots are dense, they'll take about ten days to come to their full glory. Which means that they'll be ready right on time. Whew.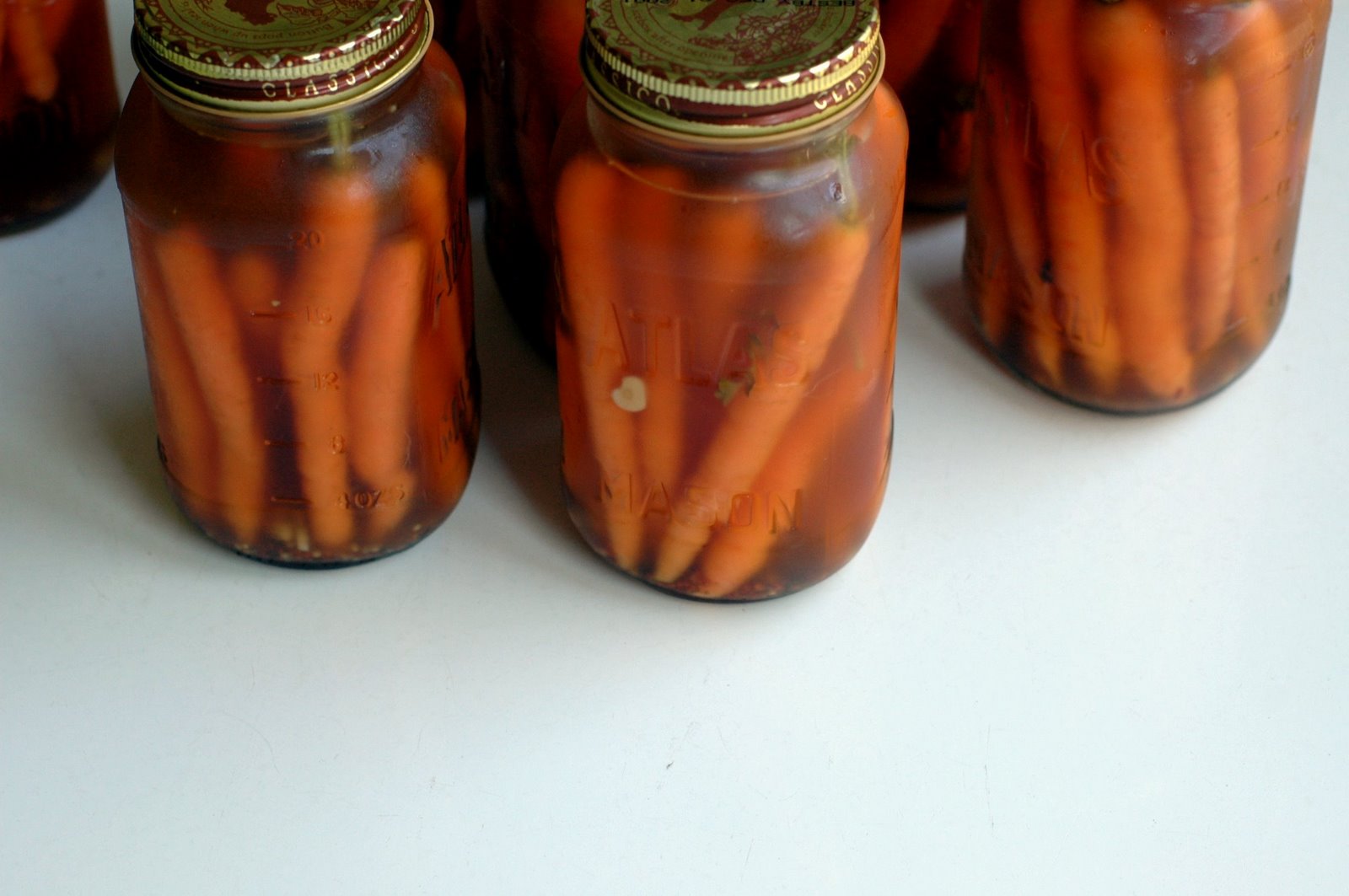 I'll be back next week – one more time before I sneak away to become a Mrs. – and between now and then, I've got 13 cakes to bake. I can't wait.
See you soon.