Month:
February 2010
About a million years ago, by which I mean last Thanksgiving, I mentioned on Twitter that my cousins had made an olive oil cake for our mothers' birthday dinner. Our mothers are identical twins, born in the third week of November, which means that our family's Thanksgiving comes with an extra bonus meal: The Twins' Birthday. Anyway, I mentioned this cake, and someone – maybe one of you reading today? – asked if I might share the recipe. I said that I would do my best to get it from my cousin Katie, its keeper, which I did, and after bringing it home and accidentally burying it in a stack of papers on my desk for three months, which I'm told promotes ripening, or something, I am elated to bring it to you today. It's a wonderful cake.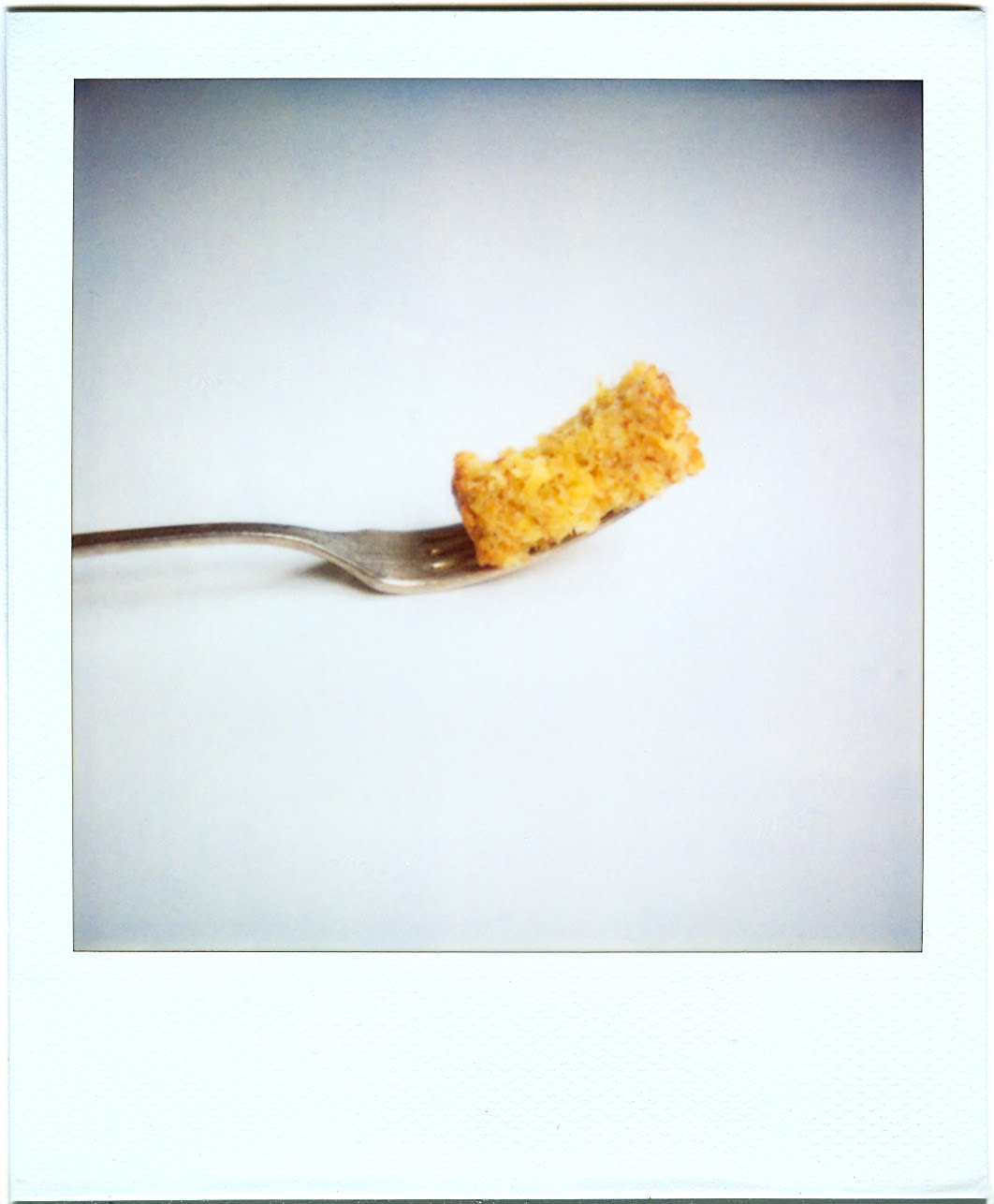 I first tasted it last May at another family birthday meal, this time in honor of Katie. It was her 30th birthday, and in our family, 30th birthdays require a lot of festivities – mine involved a surprise weekend in San Francisco with Brandon, my cousins, The Twins, and friends, ending with a baggage handler stealing my mother's gift out of my suitcase and me crying myself to sleep; memories! – so a bunch of us decided to plan a whopper for Katie. She's usually a planner of surprises and does not receive them very easily, but I think we did alright. Nine of us took her to a family friend's home in the very small town of Boonville, California, for a weekend of eating and wine-tasting. One night, we dressed up and went to the Boonville Hotel for dinner, and that's where we ate this cake.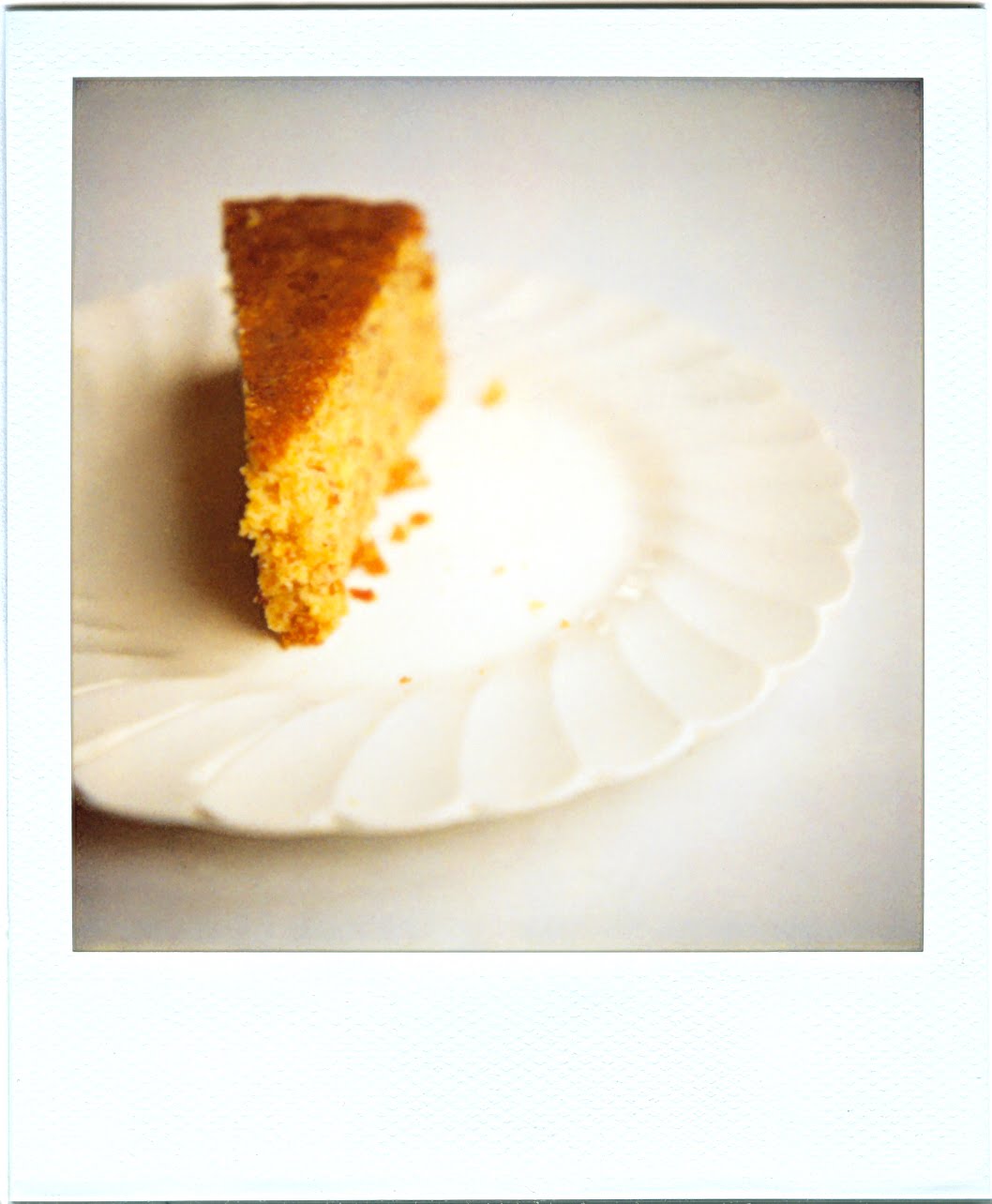 We had called ahead to request a special dessert, because one member of our party is dairy intolerant, and so the chef made a recipe from his mother, an orange, almond, and olive oil cake. As birthday cakes go, it was unassuming, even rustic: a single layer, pale gold and coarse-crumbed, dusted with powdered sugar. But its flavor was something else: big, gutsy, rich with toasted nuts, and saturated, absolutely saturated, with the perfume of citrus. We liked it so much that my aunt asked for the recipe. We made it last November, and then I made it again a few days ago, for you. (But I forgot the powdered sugar on top. I'm so sorry. Please use your imagination.)
In the days since I rescued the recipe from its untimely burial on my desk, I've done a little looking around, and it seems that it may have originally been published in The Boston Globe, although I can't find the date or the article. There's also a similar cake in the book Breakfast Lunch Tea, by Rose Carrarini. Wherever it comes from, the concept is weird and brilliant: you start with whole citrus fruits – the original recipe calls for two small oranges and one lemon, but I prefer the flavor when I use one small to medium orange and one lemon – and you boil them in water for thirty minutes, until they're soft. Then you remove the seeds from the orange, if there are any, and discard the pulp from the lemon, and you whizz the rest – the lemon rind and the entire orange – in the food processor. Not only does this process yield a coarse paste that infuses the cake with both moisture and flavor, but it also makes your house smell like you've spent tons of money on designer air freshener. You mix this paste into a base of eggs and sugar and flour and leavening, and then you stir in ground toasted almonds and olive oil, which add even more fragrance and flavor, if that's even possible, and aside from the baking part, you're done.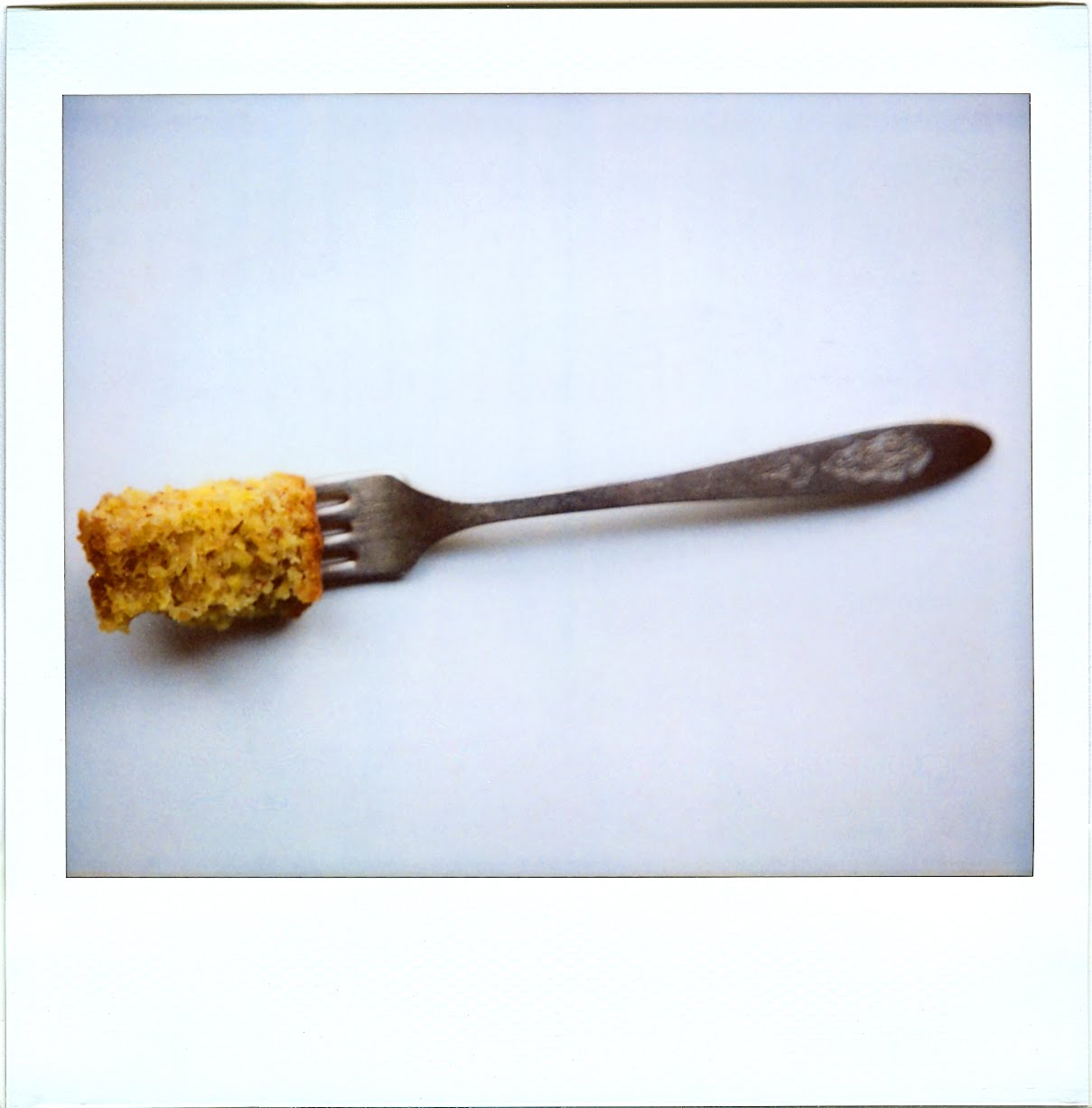 I'd never had a cake like this one before, either in flavor or in method, and though I don't sit around and keep score on this kind of stuff, it might be the most sophisticated everyday cake I know. Privately, I think of it as a marmalade cake, and that's what I've decided to call it. I know I'm supposed to call it an orange, almond, and olive oil cake, but then everyone gets excited about the olive oil angle, and honestly, if you're looking for an olive oil cake, this is not its purest incarnation. This cake is about citrus, all-out, the kick and spice and gentle bitterness you find in a jar of good marmalade. Its ingredients lean toward Italy, but in my mind, it's more like something Jeeves might bring, what ho!, with your afternoon tea. Either way, I should tell you, too, that it keeps amazingly. It even tastes better with age. You could steal slices from it for an entire week, and I strongly advise you to do so.
Recipe
Marmalade Cake
Adapted from the Boonville Hotel
You could make this cake with store-bought roasted almonds, but I like to buy them raw and toast them myself. That way, I can control how deeply they're toasted, and they also taste fresher. If you're short on time, you can toast them a day or two ahead. You might also want to plan ahead for preparing the citrus fruits, since boiling and cooling them takes time. (And remember to use organic oranges and lemons, since you'll be eating the rind.) Once you've got the nuts and fruits ready, this cake is quick to make.
1 small to medium orange
1 lemon
6 ounces raw almonds
1 cup all-purpose flour
1 Tbsp. baking powder
4 large eggs, ideally at room temperature
½ tsp. table salt
1 ½ cups sugar
2/3 cup olive oil
Confectioners' sugar, for serving
First, get to work on the citrus. Put the orange and the lemon in a saucepan, and cover with water. (They'll want to float. Don't worry about it.) Bring to a boil over medium-high heat; then reduce the heat to medium and simmer for 30 minutes. Drain, and cool.
Meanwhile, toast the almonds. Preheat the oven to 325°F, and set a rack in the middle position. Put the almonds on an ungreased sheet pan, and bake until they look golden and smell warm and toasty, 10 to 15 minutes. (I tend to get nervous about burning them, and consequently, I always try to pull them out of the oven too soon. Don't do that. Let them really toast.) Set aside to cool completely. When the almonds are cool, pulse them in a food processor until finely ground, the texture of coarse sand. Set aside.
Set the oven to 350°F, and grease a 9-inch round springform pan.
When the citrus is cool, cut the lemon in half, and scoop out and discard the pulp and seeds. Cut the orange in half, and discard the seeds. Put the lemon rind and orange halves in the food processor – there's no need to wash it after grinding the almonds – and process to chop finely, almost to a coarse paste.
In a small bowl, whisk together the flour and baking powder.
Combine the eggs and salt in a mixing bowl. Beat until foamy. Gradually beat in the sugar. Fold in the flour mixture. Add the citrus, almonds, and olive oil, and beat on low speed to just incorporate. Do not overmix. Pour the batter into the prepared pan, and bake for about 1 hour, or until a toothpick inserted in the center comes out clean. Cool the cake in its pan on a wire rack. Remove the sides of the pan. Before serving, dust the cake with confectioners' sugar.
Note: This cake tastes even better on the second – or even third – day, as the flavors meld and mellow. Store it at room temperature, covered with plastic wrap.
Yield: 8 to 10 servings